80th Birthday Gifts
80th birthday gifts present the unique opportunity to honor a loved one with a fabulous gift that fits the occasion.  Take the time to find out what the recipient has been wanting or would really enjoy.  If you have no idea, consider nostalgic gifts from days gone by.  The 80th birthday theme within itself inspires focus and creative gift-buying.  There is something very satisfying about finding the perfect 80th birthday present and anticipating the joyful reaction to come.   Whether you prefer a sentimental, useful, or something just plain silly, 80th birthday gifts are the perfect way to indulge someone special.
Be prepared!
Remember the old saying poor planning results in poor performance. Don't wait until the last minute. Shop early while there is no rush and plenty of time for shipping. To put off buying a gift that seems perfect is risky, since it may or may not be there when you go back for it.
Styling your gift.
The sooner the selection is made, the more time you have to spend on the presentation. Gift bags, wrapping paper, tissue paper, ribbons, and bows can make all the difference in bringing the 80th birthday theme to life in the smallest of party details. Make sure your 80th birthday present is just as wonderful!
Need some inspiration?
One Stop Party Ideas will take you on a journey to find the best 80th birthday gifts on the web. We have created a specialty shop of age appropriate gifts that any eighty year old would love.
May we suggest?
Commemorate this milestone event with a keepsake gift. These meaningful gifts will be treasured always. Our picks to help highlight your Honoree's sense of style.
Celebrate with some of our favorite
80th birthday gift ideas.

Home Video DVD

Home video DVD's make great 80th birthday gifts. . .

Lights!  Camera!  Action!  A home video DVD gives your Honoree the birthday gift of stardom.  Gather eighty years of memories and create a DVD of your Honoree's life. Everyone will be all smiles as they watch and enjoy a personal video DVD designed to capture life's special moments.

How do I get started?  Get everyone involved.  Contact family members and close friends, and ask them to choose their favorite photographs.  After all the pictures are collected, go through and select pictures that tell the story of your Honoree's life.  You may want to start young and progress through the years.  Choose pictures that evoke all emotions--guests will  laugh and cry as the pictures are put to motion.  Include pictures of the Honoree and guests, so that everyone can get into the action.

Secondly, music is an excellent way to set the tone for your video DVD.  Consider songs that match your Honoree's life.  Does your Honoree have a favorite song or artist?  Include those special songs to bring the photographs to life.

Lastly, upload your photos and place your order.  The work is done.  Now, let the professionals do the rest.  Remember to order extra copies for family members or to use as party favors.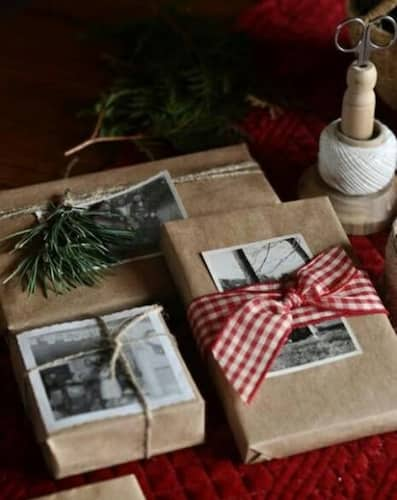 Magazine Gift Subscriptions

Magazine subscriptions make great 80th birthday gifts. . .

Why magazine gift subscriptions?  Whether you are looking to broaden your horizons or just relax and enjoy pictures of a far away place, magazines are a great escape at any age.         

For people with limited means, magazines give a window to the whole world.  One can sit in the privacy and comfort of their own home and see the world through the eyes of others.  Education has always been and will always be the most important tool we have to make our world a richer, more pleasant place to be.

Magazine gift subscriptions make great 80th birthday gifts for many different people as they inform, teach, alert, and entertain.  Compare magazine subscriptions and offer someone the gift that keeps on giving for years to come. 
Photo Memory Books

Photo memory books make great 80th birthday gifts. . .

Photo memory books are an enjoyable way to transform your Honoree's photographs into a treasured custom book.  These beautiful keepsakes become family heirlooms and ideal 80th birthday gifts.

Ready to get started?  First, get everyone involved.  Contact family members and close friends and ask them to provide their favorite photographs.  After all the pictures are collected, sort and select pictures.  Maybe you might prefer a book about a specific time or event in life such as a graduation, holiday, vacation or wedding.  You may want to begin with the oldest picture and proceed to the most recent to recount the milestones of your Honoree's life.

Online memory books are easy to design and order.  There are step-by-step guides to teach you how to upload your photos and design your memory book.  Whatever choices you make, the result will be a professional memory book that your Honoree will treasure.

The process of decisions includes:

Pets are part of the family too.  Memory books that feature a beloved pet are a great choice.  Create a favorite coffee table book that honors the pet and the pet's owner on the front cover.  Any pet lover would be thrilled with this special gift selection.

| | |
| --- | --- |
| | We found Blurb to be an excellent memory book resource. We designed a book for our mother and were very pleased with the result which is still a family treasure. |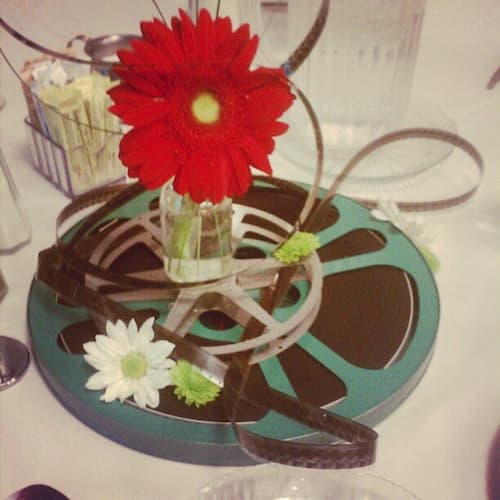 Movies

Movies make great 80th birthday gifts. . .

Pop the popcorn and pop in one of the best movies of all time.  Every video buff enjoys an evening of exciting entertainment at home.  So give a birthday gift to help build your Honoree's motion picture library.

You may wonder.  Why give the gift of film?  Affordable and appropriate for all ages, motion pictures are gifts that keep on giving.  Your Honoree will enjoy watching them time after time.

Don't know which DVD to purchase?  Take all the stress away with a movie gift card. Allow your Honoree to choose.  Selections in the categories of action, animation, comedy, drama, horror, sci-fi, musicals, fitness or family are never ending.  

Blasts from the past make great 80th birthday gifts.  Choose a boxed set from your Honoree's favorite TV series.  Andy Griffith, I Love Lucy, The Honeymooners, Bonanza or Father Knows Best would delight any 80 year old.  

Classics make great birthday gifts. Their appeal has bonded generations and stood the test of time.  Some of the great classics of all time include Gone With The Wind, Casablanca, To Kill A Mockingbird and the Wizard Of Oz.  No library is complete without the timeless classics.

Bring the cinema home!  Most elderly people enjoy spending time with family more than anything.  Make family time a top priority with theater night.  Choose a DVD of the Week and get ready for a family adventure.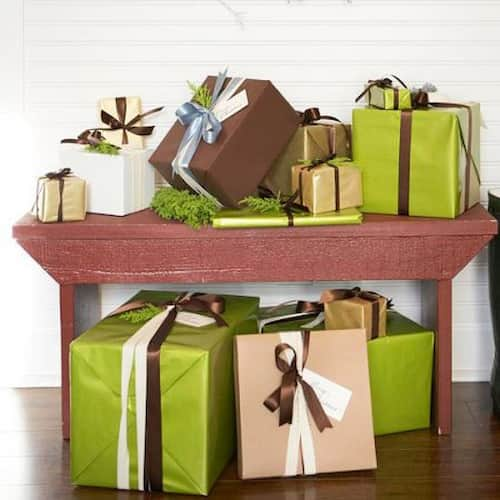 Custom Photo Calendars

Custom photo calendars make great 80th birthday gifts. . .

The great thing about custom photo calendars is that it's the gift idea that keeps on giving!  Day after day, month after month, make every day shine with a constant reminder of special family and friends.  The hardest part will be limiting which photographs to use.

From the comfort of your own home, create a photo calendar unique to you and your family.  Your Honoree will appreciate personal reminders of upcoming birthdays, anniversaries, and other important events.  As a family grows, it becomes increasingly difficult to remember all those special occasions.  So, if a child or grandchild has a birthday in January, then display his or her picture with a birthday symbol as a reminder.

Matching the pictures to the season of the year is sometimes a good idea.  For example, if there is a great picture of someone at the beach it would be a good thing to place that picture on a summer month.  Snow skiing photos would look best on a winter month and so forth.

Photo calendar printing could also inclue the pets. A picture of a devoted pet is sure to bring a smile!  Imagine the excitement of the Honoree to find a picture of her pet included. 

Easy to design and order, photo calendars are fun, unique and affordable 80th birthday gifts.  Make a big impression on your family and friends with birthday gifts that are one-of-a-kind. Just another way to express to someone special how truly special they are at a very special occasion.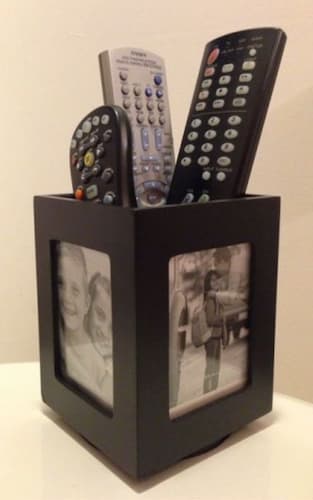 Large Remote Control

Large remote controls make great 80th birthday gifts. . .

A large button remote control can definitely be one gift idea that would make a difference in the life of your 80th birthday Honoree.  Being eighty does not necessarily mean having to live without life's conveniences.  These user friendly remotes allow many hours of entertainment without having to depend on someone else.  No more looking for the remote, just sit in the chair and enjoy.

These useful 80th birthday gifts are designed specifically for older TV fans. Equipped with a lighted keypad, they are easily programmed and have easy to read characters with large buttons.  These features are a must for those with vision problems.  They are also battery operated and can be moved from room to room.

Depending on the model you choose, this device can possibly replace all other controls.  They can possibly be used with any combination of TV's, VCR's, cable boxes, satellite dishes as well as DVD players.  Check the model you buy and make sure you have chosen the large button TV remote control with all the features you need.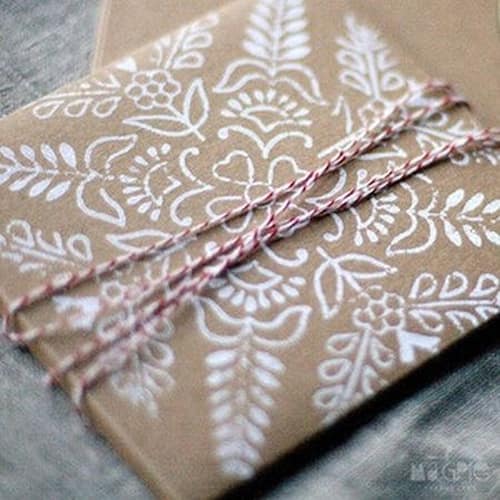 Music CDs

Music cds make excellent 80th birthday gifts. . .  

Make it a Happy Birthday with music special to them in their day.  With that in mind, consider time life music sets.  Choose by artist or time specific, you are sure to find just the right selection.

Many different types of music appeal to young and old alike.  Some enjoy classical music.  Bringing back memories of yesteryear, this music is mood setting and highly recognized in many of our businesses today.  Other types of music popular with older listeners includes gospel and country.  Both are powerful and very popular genres of music. 

Music has an effect on our mind, body and spirit.  It can have a healing effect on our body.  Songs can tell a story or just entertain.  Some music calms and relaxes, while other music excites and motivates.  It can make you laugh or cry.  Music stirs up many different emotions in all of us. 

Have you ever been riding in your car, and a favorite song began to play?  Ever notice the difference in the way you feel?  Perhaps you were just going the motions of an ordinary day.  That special tune can take you back to a joyous time in your life that changes your whole perspective.  We are all influenced greatly by the music we hear.  

Everywhere we go, we come in contact with music.  Through the use of compact discs, we are able to take it with us wherever we go.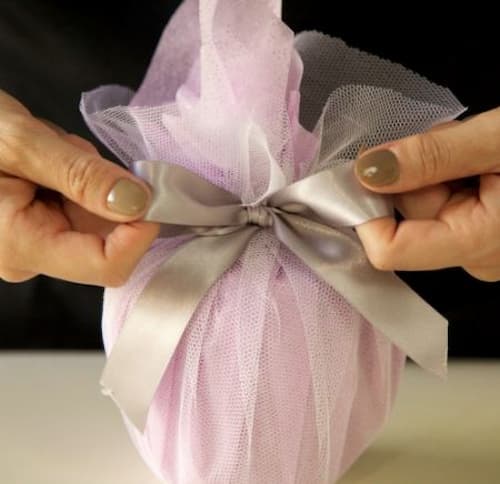 Photo courtesy of Jane Means Blog
Audio Books

Audio books are perfect 80th birthday gifts.

Indulge your special someone by supplying many hours of relaxing entertainment through listening. Recorded online books and books on CD are easy gift selections made from the comfort of home. 

How about an ipod or MP3 player?  Use this new technology to download talking books to make personal favorites come to life.  An increasingly popular way to "read", imagine the surprise to receive this gift already personalized.

Always keep in mind that your choice should be all about the recipient.  Consider the likes and dislikes of that special someone.  Choose their favorite author, hobby, sport or a passionate topic for a treasured present.

For the spiritual one!
The audio Bible is an excellent choice.  Repetitive listening makes it easy for one to enjoy the word of God and learn scriptures.

For the conservative!
Glenn Beck's "Arguing With Idiots:  How To Stop Small Minds And Big Government" or

Sarah Palin's "Going Rogue:  An American Life."

Arthur M. Schlesinger Jr's., "The Founding Fathers:  American Presidents Series makes an excellent gift for the history buff.

For the romantic!
Try New York Times #1 best selling author, Nora Roberts.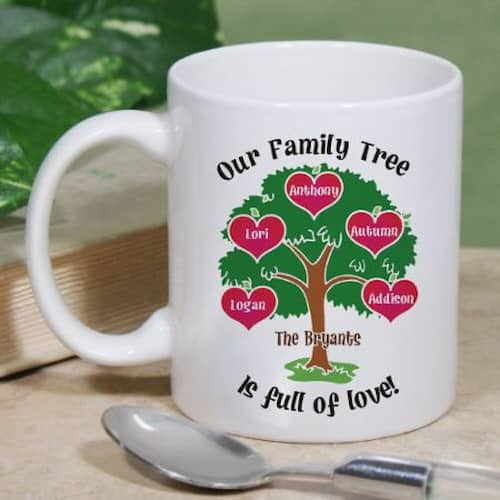 Personalized Photo Mugs

Personalized photo mugs make great 80th birthday gifts. . .

Personalized photo mugs are perfect birthday gifts for the person who has everything.  Do you want a gift both unique and inexpensive?  If your answer is yes, then you may want to consider a birthday mug personalized.

Remind your Honoree with every morning cup of coffee how much they are loved. It's easy!  A photo mug will allow you to take a favorite picture and add it to a mug. Choose a great picture of your Honoree, grandchild, pet or favorite place to personalize your cup.  

Also, consider personalized name mugs.  Having the ability to create a cup unique to one person is a special treat.  Choose from personalized ceramic mugs, acrylic or stainless steel for a great gift idea.

How about a birthday gift mug made just for Grandmother?  Love Bugs Personalized Mug offers a mug that will hold up to 30 names.  Let Grandmother know who loves her with the names of either her grandchildren or great grandchildren or both.

How about a birthday mug made just for Grandfather?  A mug with a special caption such as "Best Grandpa We Ever Saw" or Grandpa's Golf Buddies and their names would be unique.  As with the mug for Grandma, you can purchase a birthday mug personalized for Grandpa with the names of either his grandchildren or great grandchildren or both.

Fill your one-of-a-kind mug with your special person's favorite candy, flavored coffee, coffee beans, tea, hot cocoa or anything else that may enhance this as a personal gift.  Give the gift of a happy birthday mug.
---
Other Party Animals Also Liked: