Chocolate Puzzle Wedding Favors
Chocolate puzzle wedding favors are the final piece to thankful gifts.  Saying thank you is always appreciated by guests, and doing so with an element of surprise creates a wonderful moment.  All the pieces of wedding favors fit together perfectly with chocolate puzzles.  They are hardly expected, different in a good way, and a fun gift to receive.  Expressing thankfulness is the right thing to do, and a unique candy wedding favor says it best.
Finding a wedding favor that was cut out for you and fits together like a puzzle is a beautiful thing. Edible chocolate puzzles are a perfect match for good reason.  Each puzzle box contains four delicious chocolates that are pieces of the puzzle.  The adorable wedding scene is then tied up with a ribbon and a clear sleeve to hold the pieces together.  Love is finding the missing piece to your puzzle.
Creative Chocolate Puzzle Wedding Favors
The happy couple.
Though the trends in wedding favors may change from year to year, one thing remains the same-the symbol of love and appreciation that the token represents.  This chocolate puzzle features the happy couple.
---
Confetti couple.
This chocolate puzzle is a good example of how color can energize, enlighten, and inspire.  The orange color sets the happy mood by highlighting the happy couple and tying it all together with a sweet little ribbon. 
---
Wedding car.
As the bride and groom bid farewell, your guests will be leaving with a sweet reminder of your big day. What a sweet way to make the most of the grand exit.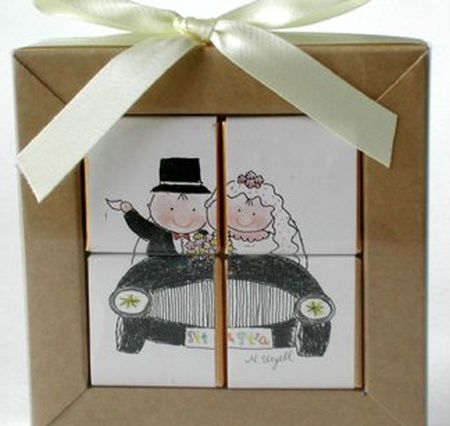 ---
First dance.
Want to be swept off your feet?  The first dance is an important part of the wedding reception, incorporating it into a chocolate puzzle wedding favor is a splendid idea.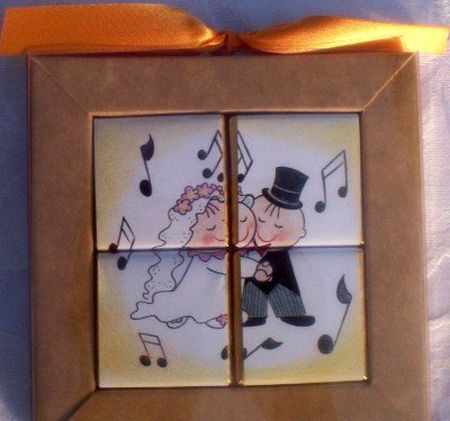 ---
The proposal.
The new generation coming along wants something different and unique.  The way they pop the question has become a major production, and this wedding favor is a sweet representation of where it all started.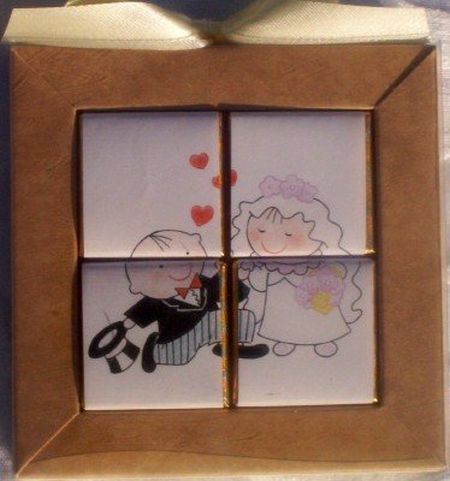 ---
Perfect fit.
All the elements of this chocolate puzzle wedding favor fit together just like a jigsaw puzzle.  The heart on the puzzle piece represents love and the colorful tiny ribbon brings a pop of color.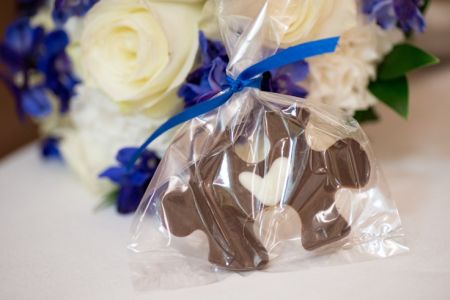 ---
Without you the puzzle is not complete.
Sharing your wedding with special people is the most important piece of the wedding puzzle.  Allow these important people to have an opportunity to offer advice or simply tell you how much they love you.  A new idea with vintage appeal, this puzzle display features many layers of design that compliment each other.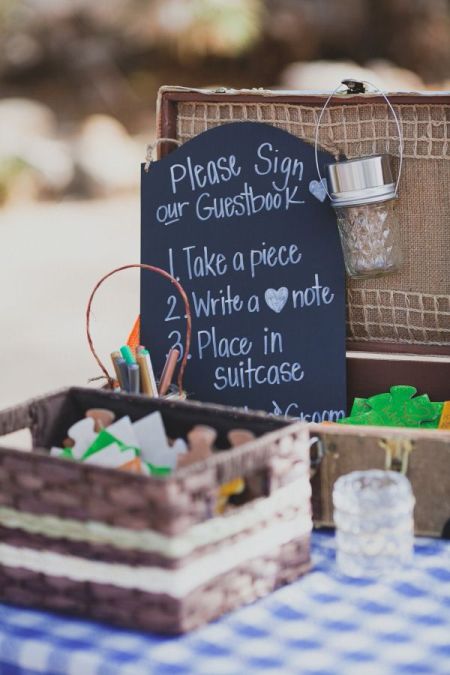 ---
Puzzle guestbook.
When you fit together like puzzle pieces, use it to your advantage.  Have your guests sign puzzle pieces and then frame it.  A fun alternative to the guestbook and a meaningful keepsake for you.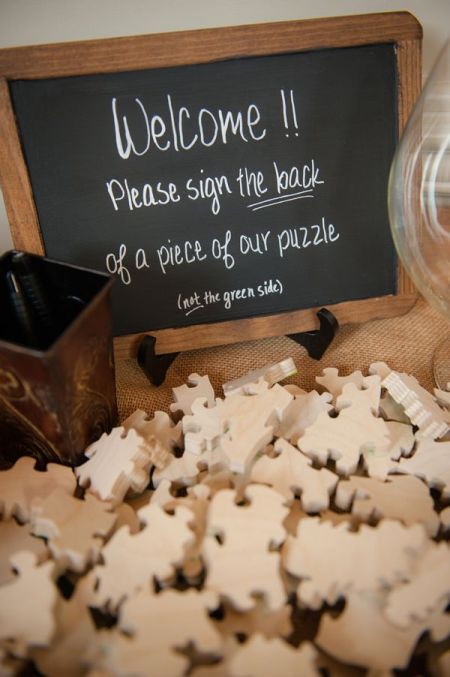 Photo courtesy of Kelly Ewell Photography
---
Other Party Animals Also Liked: