80th Birthday Party Suggestions
80th birthday party suggestions can be a challenge.  Finding the right one for you can make all the difference.  You want this party not only to be memorable, but a joy for all in attendance.
Do you need help in planning your special Honoree's party? Listed below are a few 80th birthday party suggestions you might want to consider when planning this event. 
Picture Perfect
A sign of the times.  This memory book is a great place for guests to sign and record special birthday wishes.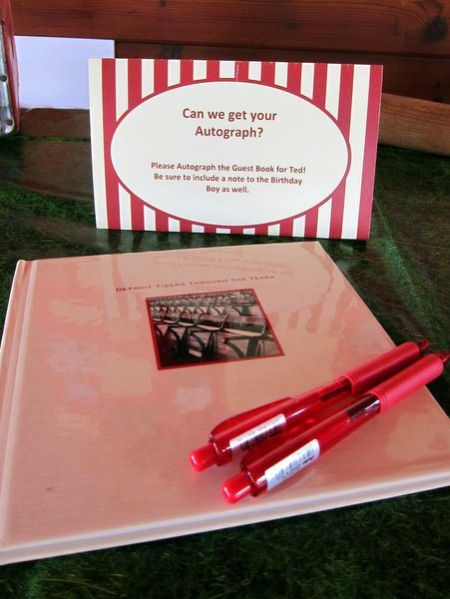 Photo courtesy of Krissa's Creative Hands
---
Display a framed picture of the Honoree and allow guests to sign with a short message.  This makes an excellent keepsake.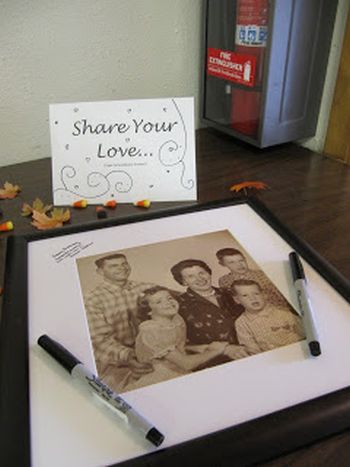 Photo courtesy of Heart Tree Home
---
Relax and be reminded of life's simple pleasures.  With a little help from your friends, this simple white chair will encourage happy thoughts long after the party is over.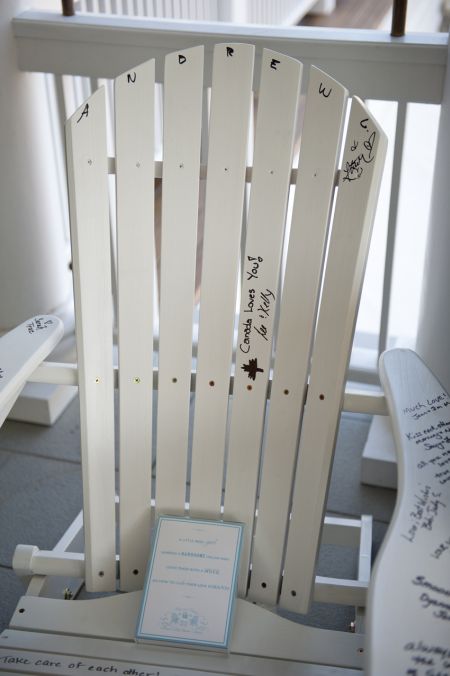 Photo courtesy of Pearls for Paper
Photo Display
Highlight years and years of memories with photos.  The 80th birthday party suggestions found here give special attention to clever presentation ideas.  Be sure to display any photos you may have of the Honoree and attendees.  Everyone loves to see their picture included.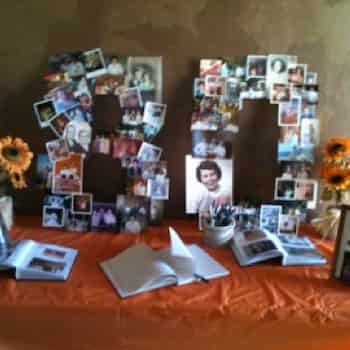 Photo courtesy of Pinterest
---
Make your balloons stand out from the bottom up.  Fill balloons with helium and attach a photo to encourage reminiscing of days gone by.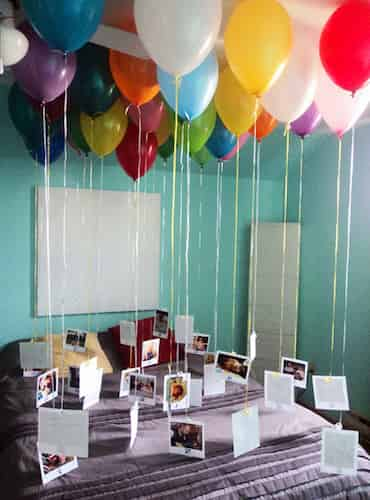 Photo courtesy of Escape Adulthood
---
Treat your Honoree with a bouquet of flowers that will never wilt.  This easy to make arrangement can be customized to match any color theme.  
Photo courtesy of Mandy Douglas
---
A unique take on the traditional table runner.  This runner takes us on a journey of the Honoree's life in photos.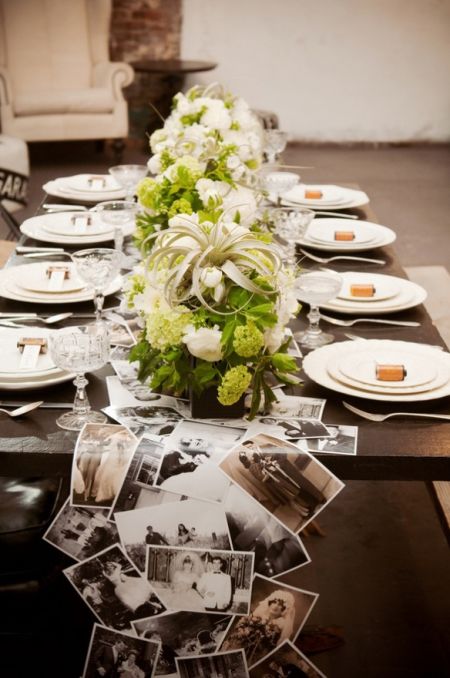 Photo courtesy of Us Girls..Our Views
---
Scattered pictures from the way we were.  We love how this table setting incorporates color, lighting, and memories.
Photo courtesy of just what I (squeeze) in
---
Mix materials and elements.  With a little inspiration and a minimum of fuss, you can create a party decoration that really embraces the occasion.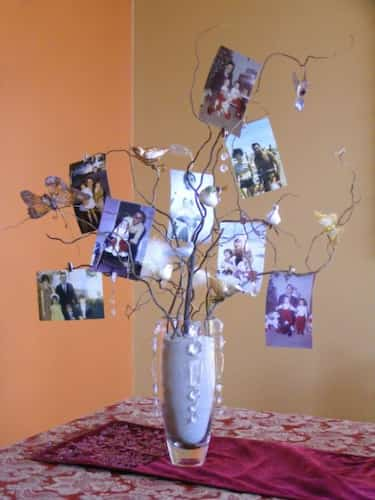 Photo courtesy of Heritage Books
Smile And Say Cheese
Scatter disposable cameras around and encourage your guests to take pictures at random and also have their picture taken with the birthday Honoree.  Afterward, have these picture developed and sent to Honoree.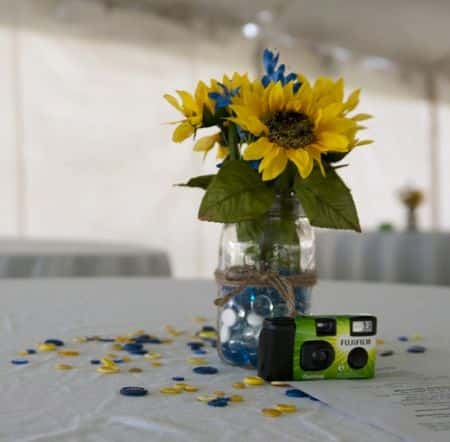 Photo courtesy of Suzanne's Thoughts
---
The imagination and effort you put into decorating for the party will make your guests feel truly welcome.  This table is a good example.
Photo courtesy of Serendipitous Bliss
---
Accentuate your party scape with interesting things placed in unexpected places.  This hanging picture frame could be the stage for a birthday photo shoot. 
Greetings From The White House
Take your 80th birthday party ideas straight to the top.  Request a birthday card be mailed from the President to your Honoree.  Remember to allow plenty of time for this greeting.  The President is a busy man!  Click here for details.
Choose Charity
Everybody wins.  Instead of gifts, have your guests make donations to their favorite charity in honor of your 80th birthday quest.
More 80th Birthday Party Suggestions
The news is out.
Have a picture of your Honoree put in the local newspaper with a caption such as "Extra, Extra!  Read All About It!  Name is turning 80!  Happy Birthday!"
How much do you really know.
Prepare a quiz of questions relating to the life of your Honoree.  Include questions about family, career, hobbies and other favorite things in their life.  You may want to give a prize to the person who gets the most answers correct.
---
Other Party Animals Liked: