80th Birthday Invitation
An 80th birthday invitation will set the mood and the tone for this special milestone birthday. From the moment your guests receive their invitation, the theme of the party is established. Match the style of the invitations to the style of party being planned. The options are endless as far as color and design are concerned. Whether your 80th birthday party ideas are traditional or themed, your guests will know what to expect. 

Be sure that your invitations are compelling, inviting and fun.  Keep your Honoree in mind, and make choices that pave the way to 80th birthday party invitations to be remembered.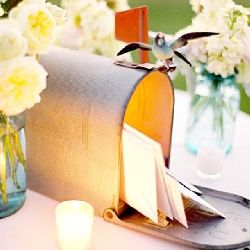 80th Birthday Invitation Guide
Make an invitation checklist.  Include these party details to best prepare your guests for your 80th birthday celebration. . .
Party Date and Day of Week
Include the actual date and day of the week to clarify when the upcoming event will actually be held.

Time
To ensure good attendance, choose the time of day that is most convenient for the Honoree and the guests.  Older guests may appreciate an earlier time of day so they can get home safely. 

Place
Include directions or a map.  A complete address is helpful for party goers using GPS.


Occasion
Make sure 80th birthday party is prominently displayed on the invitation.
Party Details
Include any information that prepares the guests for the party at hand.  This is vitally important for surprise or themed birthday parties.
Attire
Whether casual clothing or formal attire, let the guests know how to dress that echoes the theme of the party.  If special attire adds to your party, spread the word so that everyone can join in on the fun.  Themed parties empower your guests with creativity as they dress for the occasion.
80th birthday party invitation wording ideas
To request no gifts:
Your love and friendship is the only gift we need.
Your presence is the perfect gift, please no things.
Your presence is the only gift we need.
RSVP wording ideas:
Please RSVP to Your Name at 123-456-7890 by June 28th.
Kindly RSVP to Your Name at youremail.com.
RSVP - Regrets Only to Your Name.
RSVP to Your Name by June 28th
Call/Text 123-456-7890

Signed, sealed, delivered.


Most experts agree that invitations should be mailed approximately two to three weeks prior to the event.

Allow ample time when ordering. Gather names and addresses ahead of time to simplify the process.



So, where can you find the best 80th invitations?
That's a question we are often asked.  Two of our favorite finds are Minted and Zazzle.  The selection is the best we have found.  There are so many designs from which to choose.
Everything at Minted is designed by an independent artist.  Zazzle allows designers and customers to create their own products.  Check out their unique designs for every celebration.
The art of writing beautifully.

If you are determined to make your 80th birthday invitations look special, consider handwritten envelopes.  Even if the invitation is printed, a handwritten envelope is such a special touch.  The extra effort is sure to be noticed and appreciated.  

 
80th Birthday Party Photo Invitations
80th Birthday Invitations For A Woman
80th Birthday Invitations For A Man
80th Birthday Fill-In Invitations
DIY 80th Birthday Invitations 
Make your own unique 80th birthday invitations.
If you enjoy being creative, then you would enjoy designing a one of a kind party invite.  An 80th birthday party is certainly an occasion deserving of the extra effort.  We love the idea of including a photograph of the Honoree.  

Here's how. . .
With your home computer, create your own invitations using a word processing program.  Mix different fonts of different sizes to add the party details.  Insert a digital picture of the Honoree.  You can take the picture yourself or use a striking photograph from a younger time in life.
Choose cardstock that matches the color scheme of the party and embellish with ribbon for a decorative touch.
Remember less is more.  While the party details are very important, do not clutter the invitation with too much information.  Keep it simple and easy to read.
First impressions do count.
Complete your 80th birthday invitations with return address labels.  With the wide assortment of labels, it's easy to match or complement your invite.
---
Other Party Animals Also Liked: