1st Birthday Party Ideas
The 1st birthday party ideas found here will provide all the inspiration needed to commemorate a whole year of firsts.  It is like a ribbon cutting ceremony for all the great birthdays to come.  At this age, the little ones do not need a lot of activities, so make the atmosphere as simple and calm as possible.  The parents will certainly appreciate that idea.  Keep in mind user friendliness and safety, too.  A good Hostess meets all the needs of the guests no matter how small the guest happens to be. 
1st birthday party ideas that make it easy
to celebrate the big ONE.

Planning is the key to giving one-year-olds the food they enjoy, the people they love, and the pleasure of making a mess.  The theme makes it easy to provide a focal point for everything from the invitations to the favors.  
Take baby steps.
Think through what you would like to do, so that you are not scrambling at the last minute. Just follow your bliss and focus on your strengths.
True blue.
While baby blue is still the most popular color for boys, the trend is to blend colors and textures to create a unique look that still feels unified.
Make one stop here for first boy birthday ideas.
Think small.
Most 1st birthday parties are more intimate, so stick to close friends and family. 
Take pictures.
Your little boy won't remember the party, but you will have your memories.
ONE Big Idea...
Ever feel like your party ideas are on display?  First birthday is in the air and in the sweets.  With this acrylic pastry stand, guests will want to stop and taste everything.  Perfect for displaying baby's smash cake and any small cakes.




Think pink.
The official color for girls is pink, so why not start your little princess off right.  Enhance decorations with pink lace and frills from the greeting to the take home party favors.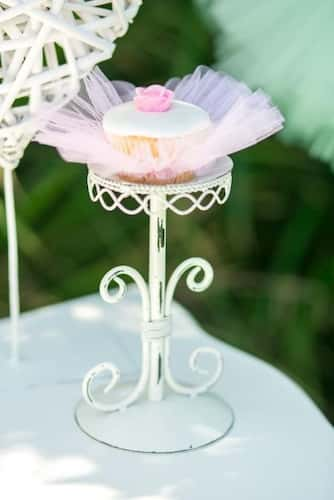 Make one stop here for first girl birthday ideas.
Toddler treats.
It is important to match the snacks to the likes of a one-year-old.  Make sure your food options are safe and satisfying for little appetites.  
Girly games.
Choose age appropriate games that require very little in the way of participation.  This age group is happiest sitting in a parents lap watching a puppet show or playing independently in a child safe area.
A theme is an important part of a 1st birthday.  All remaining 1st birthday party ideas will be influenced by this one decision.  Celebrate your little boy and his special birthday with one of these creative themes.  Mr. ONEderful.  Baby Shark.  Toy Story.  Wild One.  Little Man.  Fishing.  Baseball.  Mickey Mouse.  Football.  Cowboy.  Circus.  Sesame Street.  Little Monster.  Lumberjack.  Dinosaur.  Paw Patrol.  Farm.  Winnie the Pooh.  Construction.  Halloween.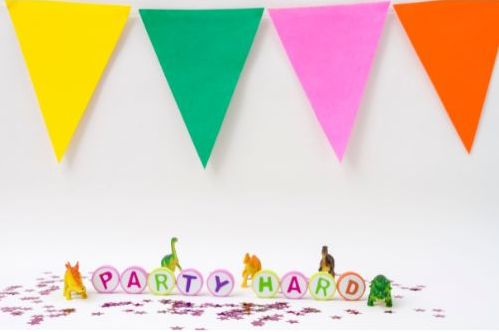 Make one stop here for boys first birthday themes.

Need a guiding principle to make your party planning more enjoyable.  A theme can provide the framework and these 1st birthday party ideas will become the inspiration.  Unicorn.  Ladybug 1st birthday.  Elephant.  Princess theme for 1st birthday.  Bee.  Butterfly.  Twin 1st birthday party themes.  Animal.  Bunny.  Cupcake.  Tea Party.  Donut.  Sunflower.  Mermaid.  Fiesta.  1st birthday summer themes.  Watermelon.  Pool Party.  Tropical.  Valentine's Day.  Cookie Monster.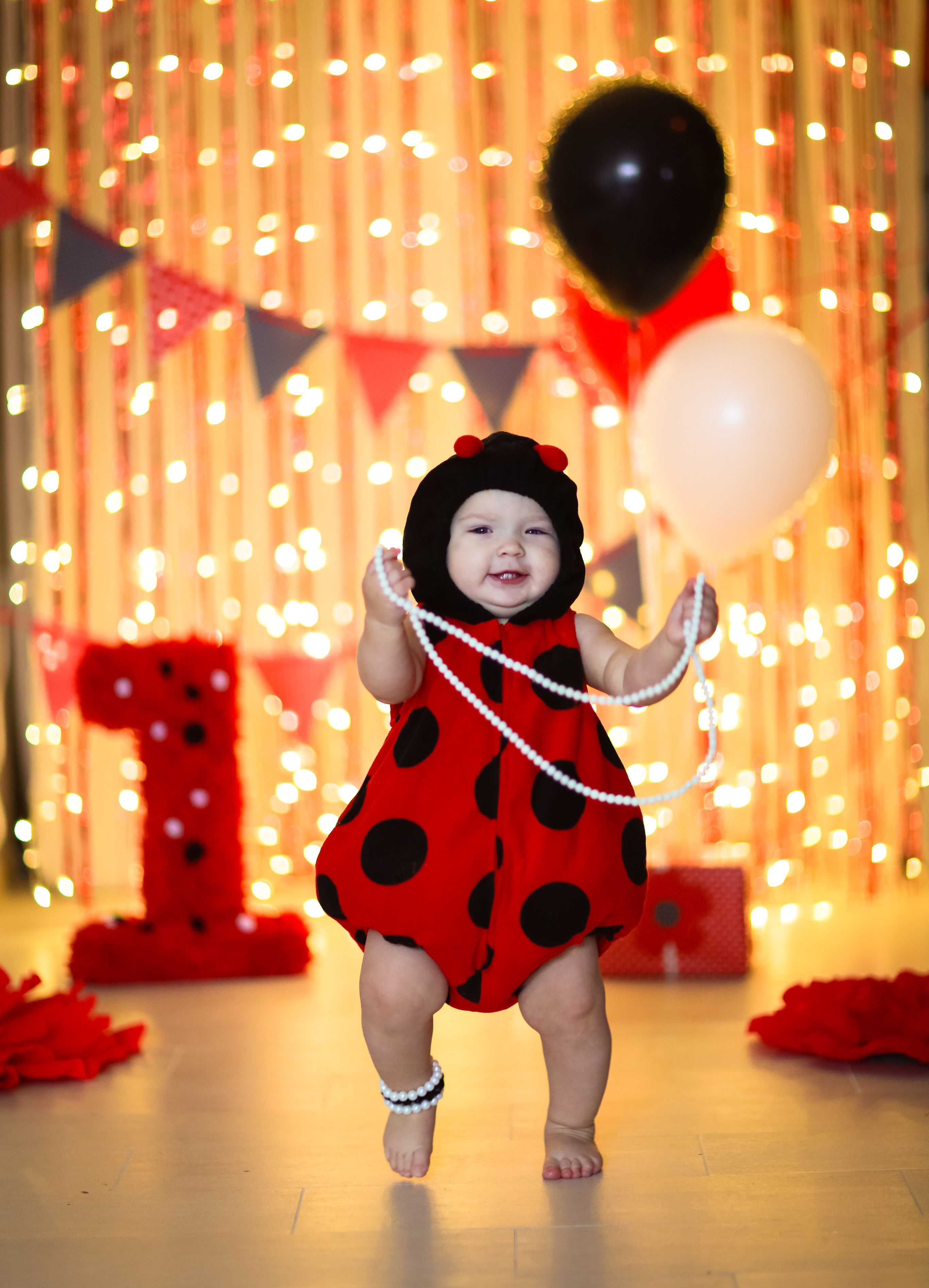 Make one stop here for girls first birthday themes.

There is something so special about selecting your little one's first birthday party outfit, it simply makes you feel good.  From sweet tulle tutus to casual cute-as-a-button 1st birthday outfits, you'll find the cutest and the sweetest here.  First birthday tutu.  Personalized first birthday outfit girl.  First birthday dress.  Casual 1st birthday outfit ideas.  First birthday onesie girl.  First birthday shirt.  Romper.  Family shirts.  Bib.  First birthday crown.  Headband.  First birthday bracelet.  Necklace.  Baby to Bride bracelet.  Charm bracelet.  Photo prop ideas.
Make one stop here for 1st birthday outfits for girls.

Celebrate your little guy with a 1st birthday outfit that is something to remember.  For one day only, every detail should be purposeful from the color of the outfit to the personalization that makes it unique.  Take a look here at creative 1st birthday party ideas that will guide you in selecting a 1st birthday outfit for your little man that you will never forget.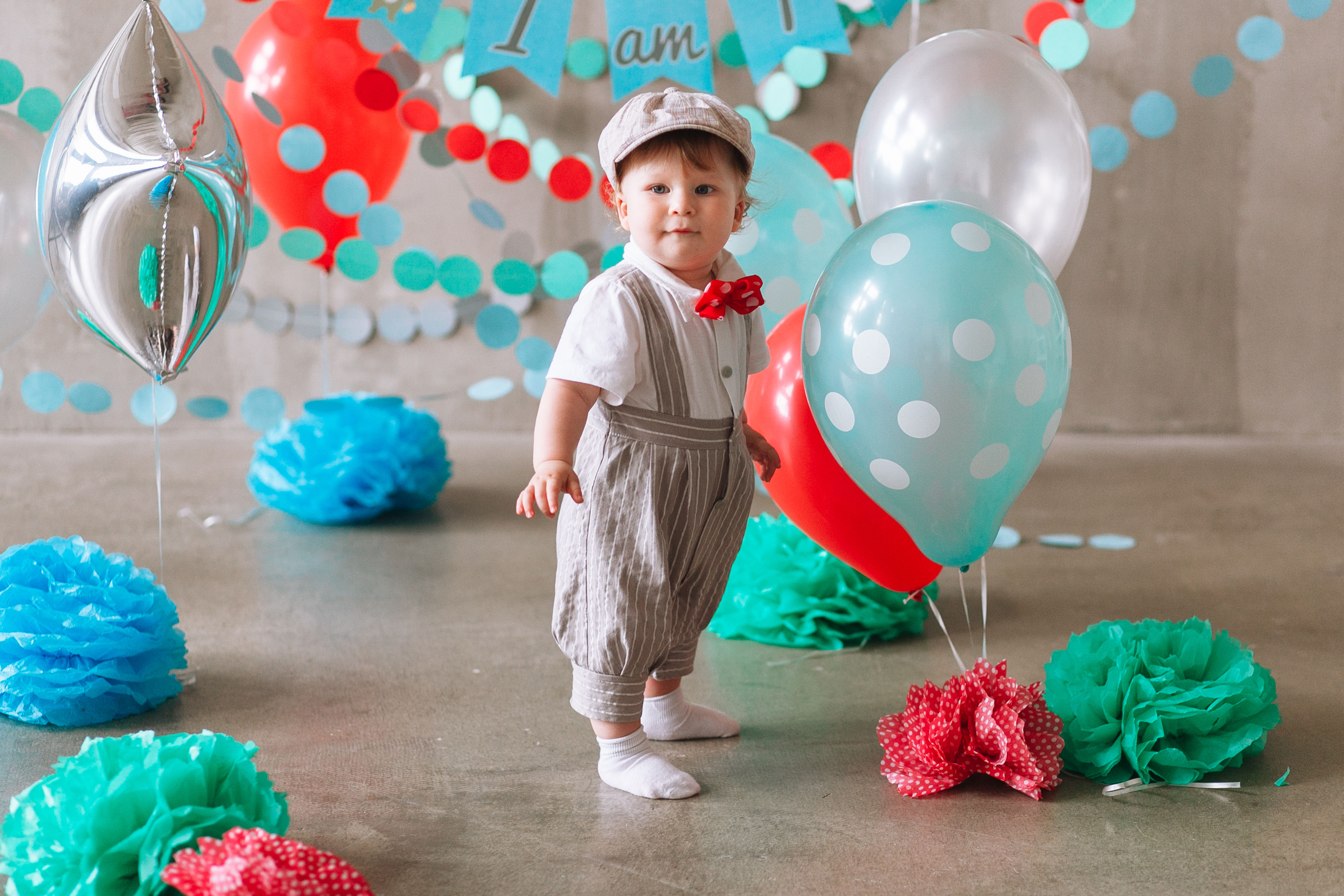 Make one stop here for 1st birthday outfits for boys.
First birthday party favors are bursting with opportunity to say thank-you for coming.  What to give as favors at a 1st birthday party?  Personalized cookie favors.  Birthday wristbands.  Beach balls.  Musical instrument favors.  Art birthday party favors.  Books.  Puzzles.  Live goldfish.  Lollipops.  1st birthday stickers.  Sippy cups.  Bath toys.  Puppets.  Stuffed animals.  Bubbles.  Car party favors.  Kite favors.  Edible birthday favors for ONE.  And let's not forget 1st birthday party ideas for the big kids...1st birthday party favors for adults.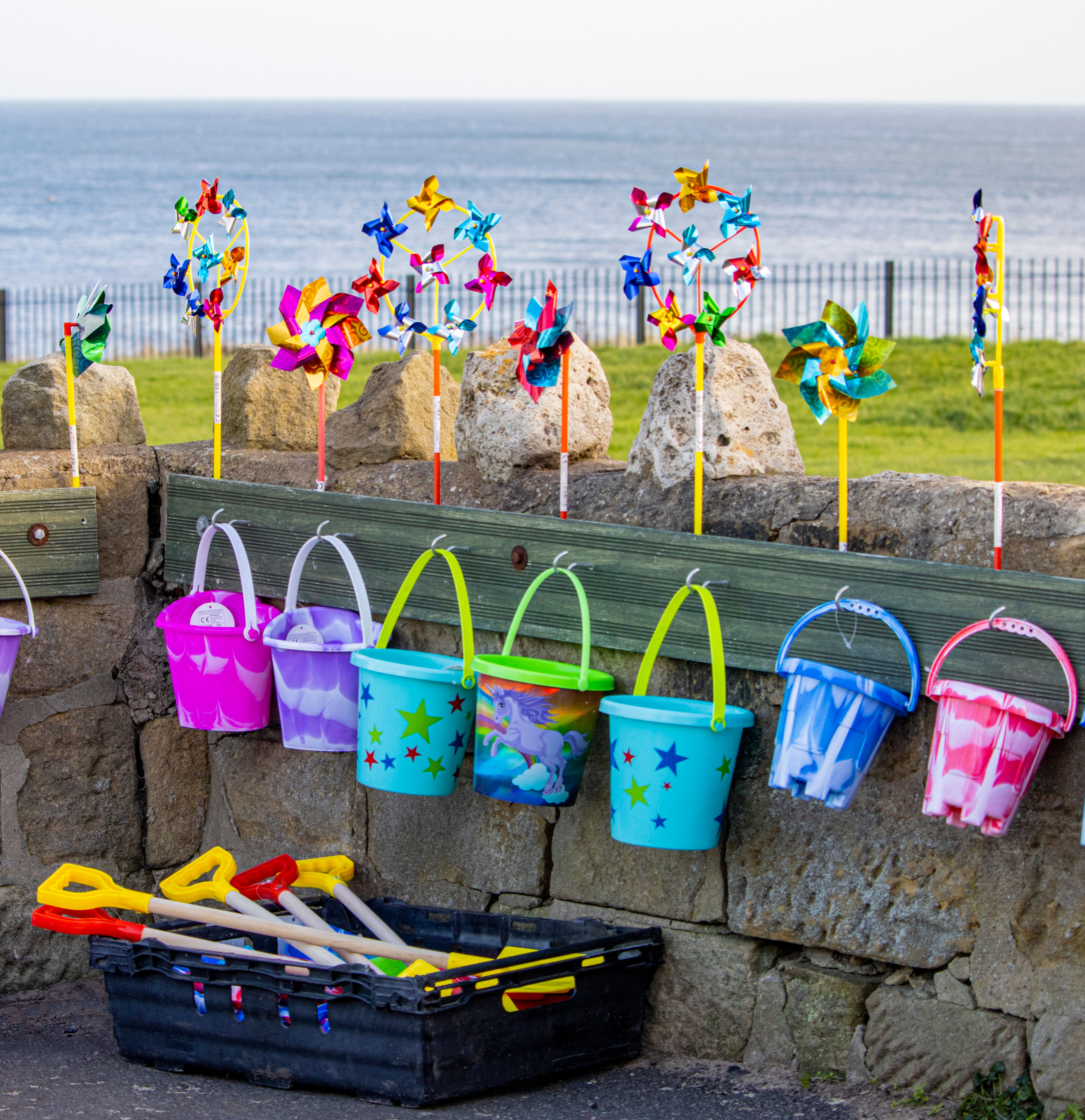 Make one stop here for first birthday party favor ideas.
Entertainment ideas for 1st birthday party should be planned with consideration to safety, age, location and most of all the fun factor.  Many simple games are appropriate, but how can you bring a fresh, original twist to games as old as you are.  We have a wide variety of games here that you may not have thought of yet?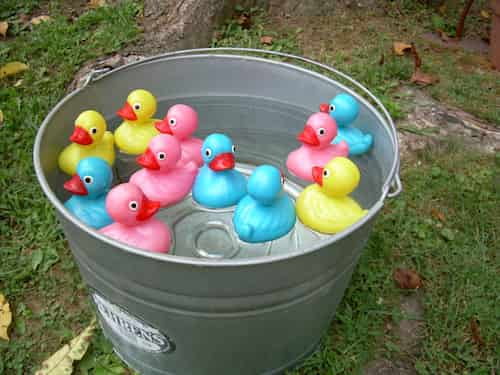 Make one stop here for entertainment ideas for 1st birthday party.
When planning a first birthday party menu, it's important to remember the age group that will be served.  Toddlers tend to eat with their eyes, if they have never seen it before then they will be far more likely to turn up their noses.  From chicken nuggets to one-shaped cookies, it's best to stick with small bites that are familiar and easy to eat.  And while you have the little ones happy, provide the adults in attendance a nibble or two.  Take a look at these delicious birthday treats that are easy to make (or buy).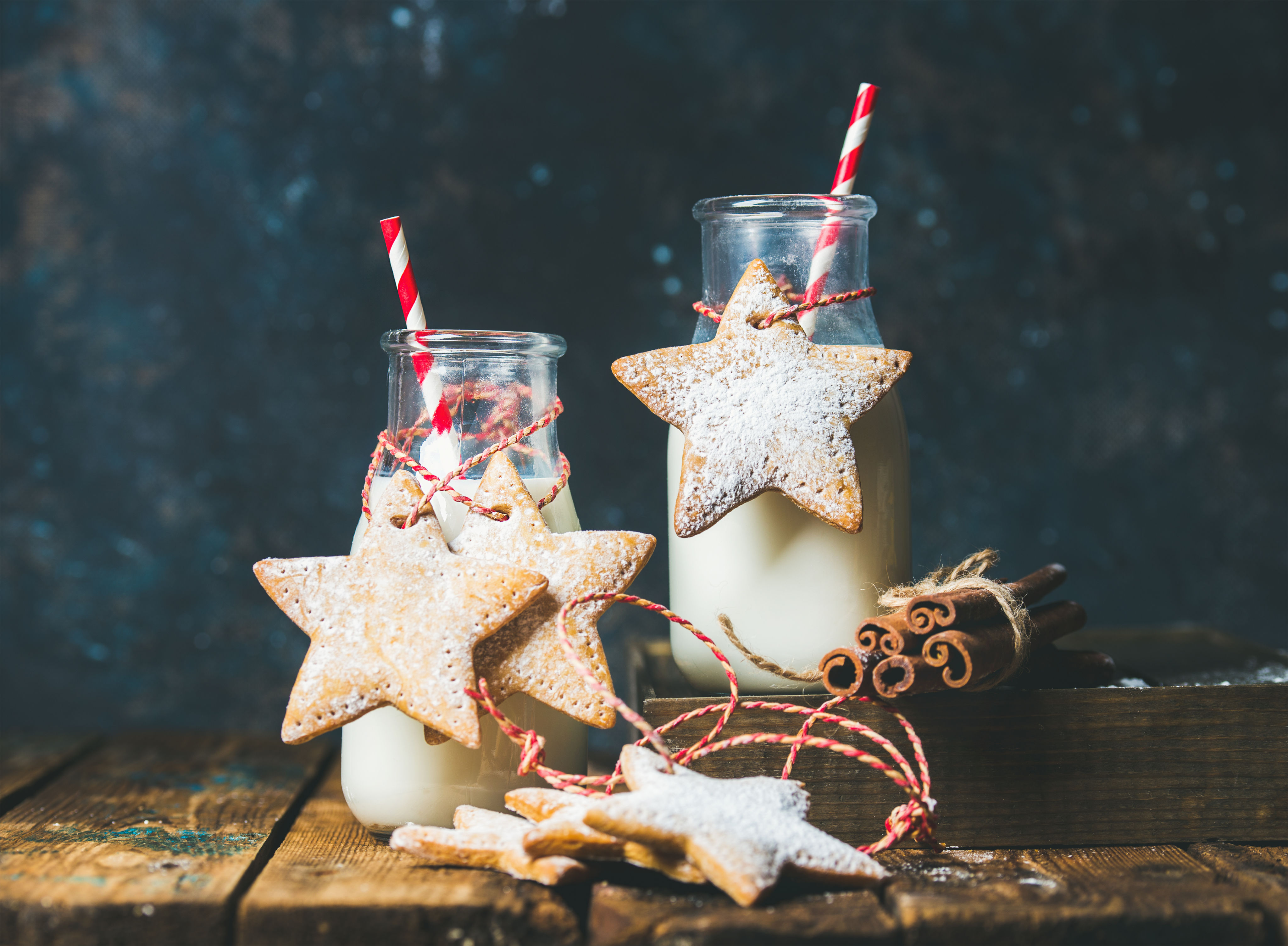 Make one stop here for first birthday party food ideas.
Throwing your child's very first birthday party can be stressful, so find ways to mange the stress and enjoy the planning.  Use checklists to organize your 1st birthday party ideas, so you can avoid chaos and keep yourself on track.  Relax, there's no right or wrong way to celebrate.  If you are having a good time, chances are your guests will too.
Make one stop here for 1st birthday party checklist ideas.
Every detail of your 1st birthday party ideas has been carefully planned.  Now it's time to capture this milestone occasion in pictures by staging a 1st birthday photoshoot.  Showcase the apple of your eye smiling the sweetest smile, wearing the perfect outfit, and holding adorable props.  The key to success lies in being prepared and getting the perfect shot that could never be planned.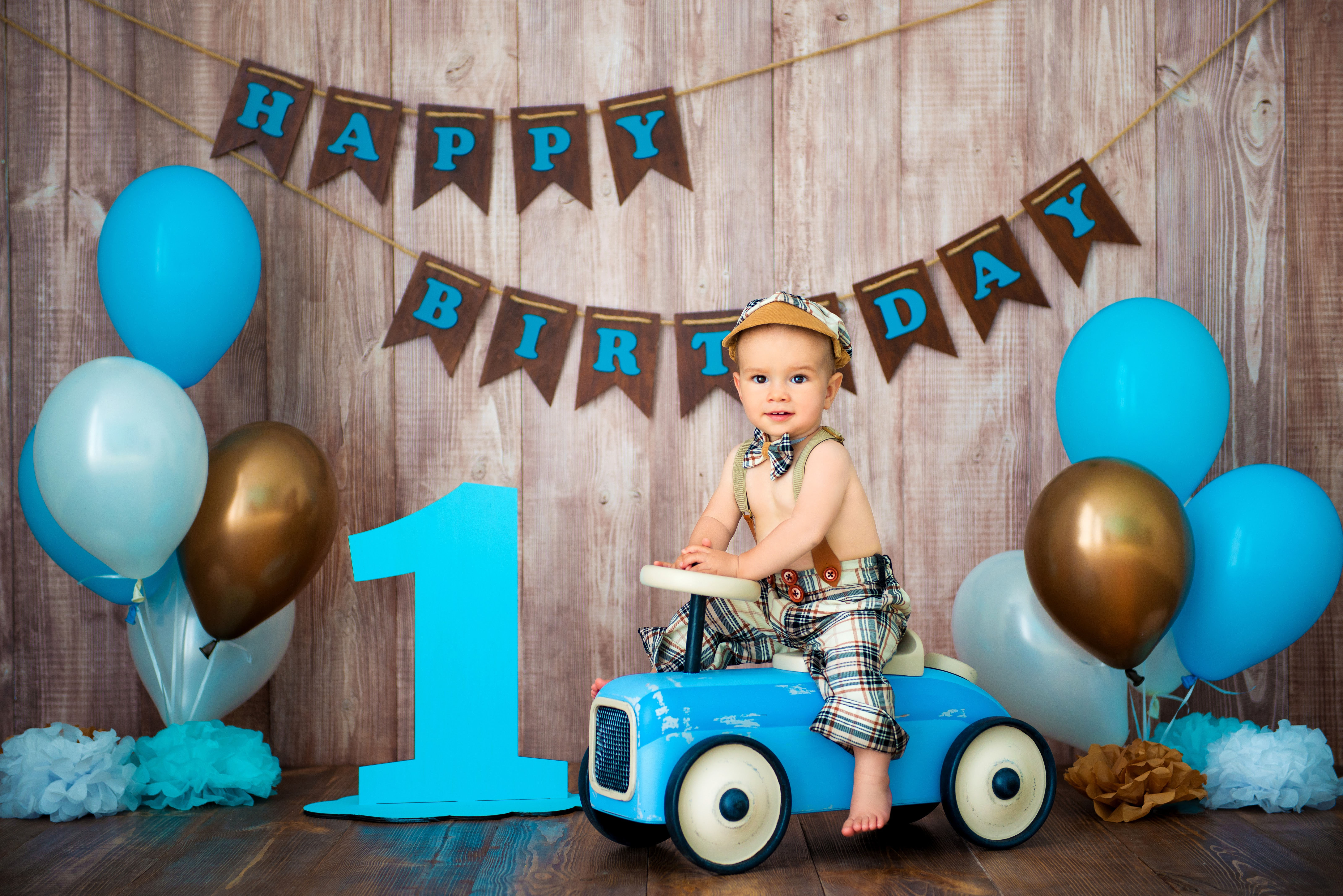 Make one stop here for 1st Birthday Photoshoot ideas.

---
Other Party Animals Also Liked: