Entertainment for Kids Birthday
Entertainment for kids birthday?  It's the easiest way to liven up a kid's birthday party and no one wants a dull party.  For best results, match the activities to the skill level of the age group you are hosting and let the theme shine through.  Depending on the length of your party, you may want to choose more than one.  With a little creativity, your kid entertainment for party will be anything but ordinary.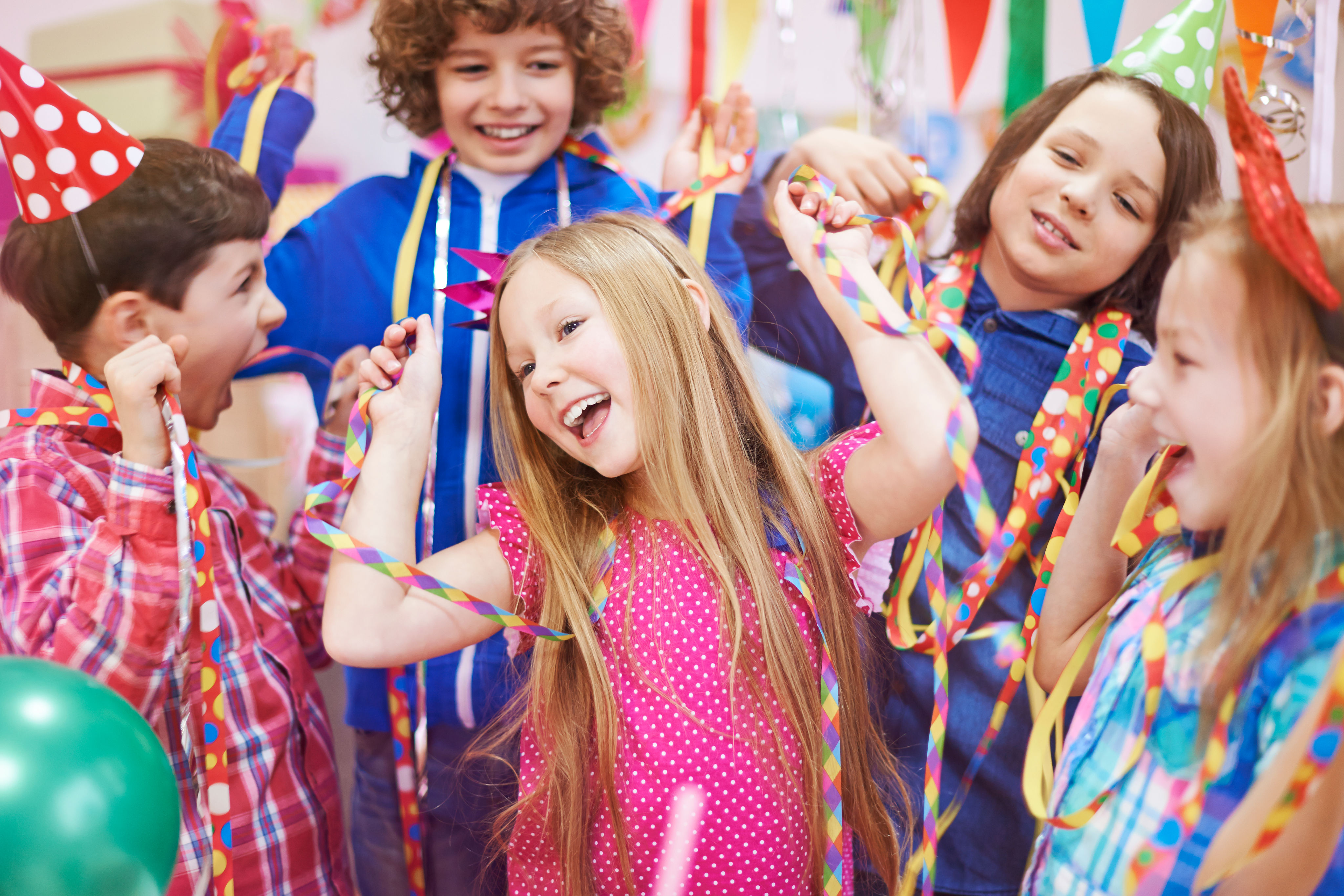 Entertainment for kids birthday
that are kid tested and kid approved. 
There is no need to re-invent the wheel.  Familiar kids games are popular for a reason...they're fun and they work.  Focus on a game that you already know your child loves and present it in such a way that it appears brand new.  Take a look at these simple entertainment ideas that will keep the party alive and all the kids smiling.    
---
Magician for kid birthday party.
Looking for kids party entertainment?  Abracadabra - a birthday party magician.  If available in your area, consider hiring a magician.  If not, consider putting on your own magic show with the help of magic kits.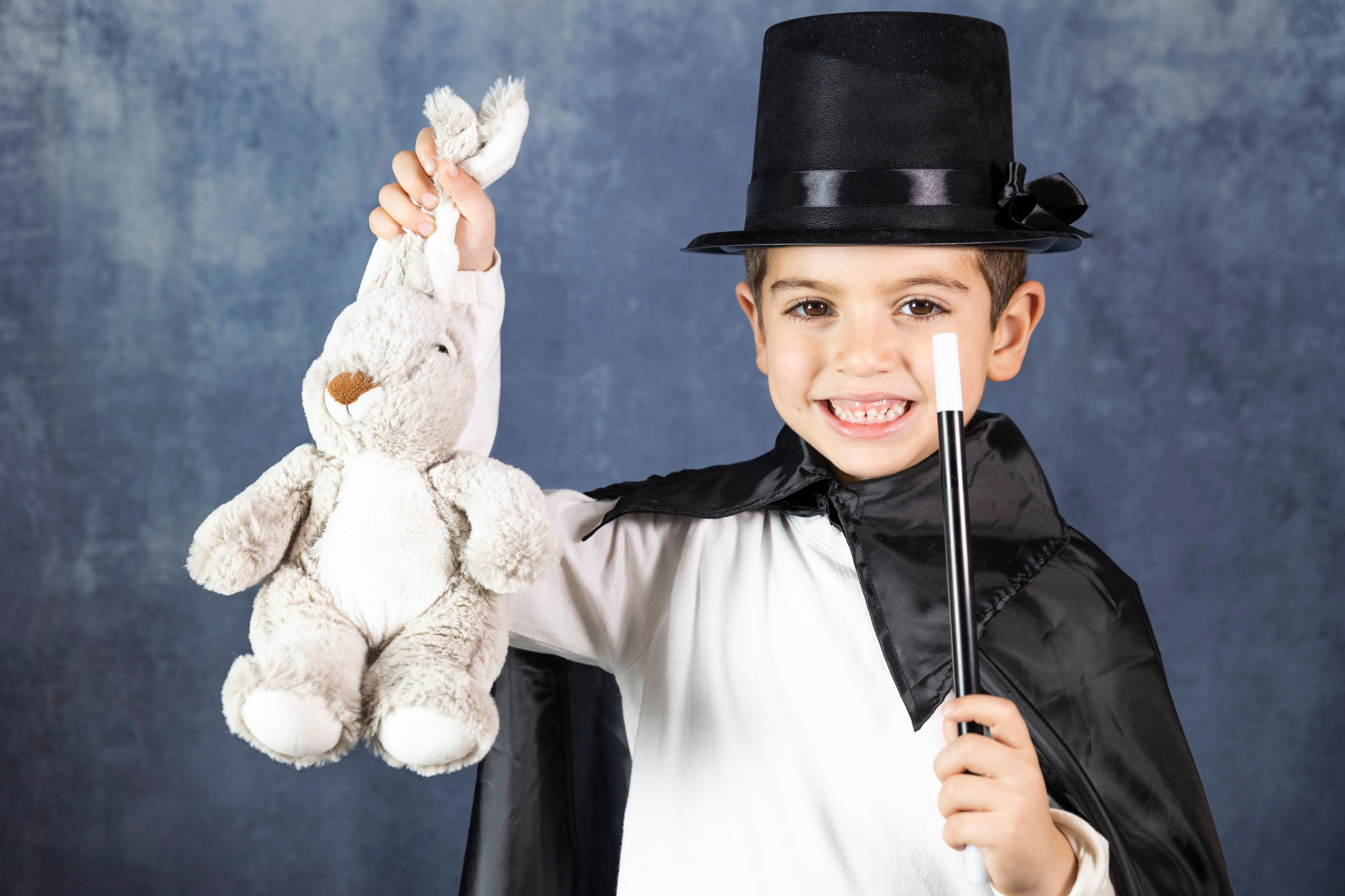 ---
Birthday party tattoo artist.
Indoor party entertainment ideas could include a temporary tattoo as a reminder of a fun filled birthday celebration.  Designate an area and become a tattoo artist offering tattoos that coordinate with the party theme.  This activity also provides an excellent opportunity to capture the fun with photos.
---
Birthday party clown entertainment.
Clown entertainment for birthday parties can be loads of fun.  Blow their minds with a few simple tricks and balloon animals made right before their eyes.  A clown costume and makeup makes clowning around easy, no one would ever guess that it's Mom or Dad.  If that is not for you, hire a clown to drop by.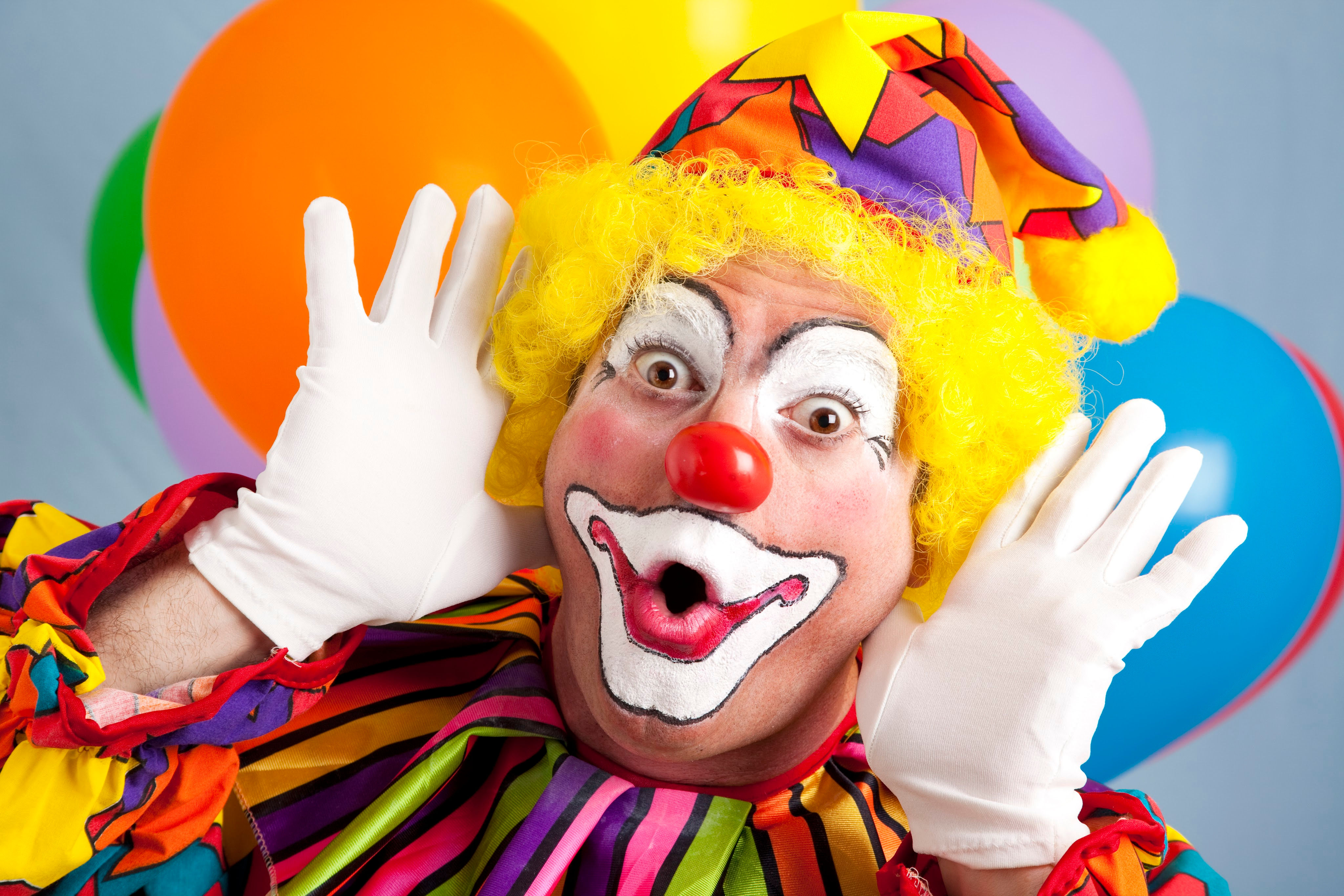 ---
Would you rather games for kids.
Play this fun birthday party game where each guest has to choose between two difficult situations.  Would you rather drink a glass of drained water from a washing machine OR a glass of sink water left over from cleaning food plates at a restaurant?  Gross and hilarious entertainment that requires some careful consideration.
---
Face painting entertainment birthday party.
Looking for an activity instead of a game?  Children love having their face painted and there is little skill required.  Kids aren't looking for perfection, they're looking for fun.  A shining sun, hearts, flowers and butterflies are a good place to start.  Invest in a good set of face paints and you may want to enlist some extra help.  
---
Children's story teller.
Captivate party guests with the art of story telling.  It's not only great entertainment for kids birthday, but also a great chance to involve kids in a non-threatening way.  Transport them to exciting places or the land of make-believe with favorite characters and voices.  Kids enjoy being a part of the story, so consider including some interactive details or birthday craft activities that relate back to the story.  
---
Outdoor movie backyard party.
Kids watch movies routinely, but watching a movie in the backyard will be a huge hit.  Creating a backyard movie spot is as easy as hanging up a sheet and offering a few comfy places to sit.  Choose a movie that fits the attention span of the guests and pass out kid friendly snacks.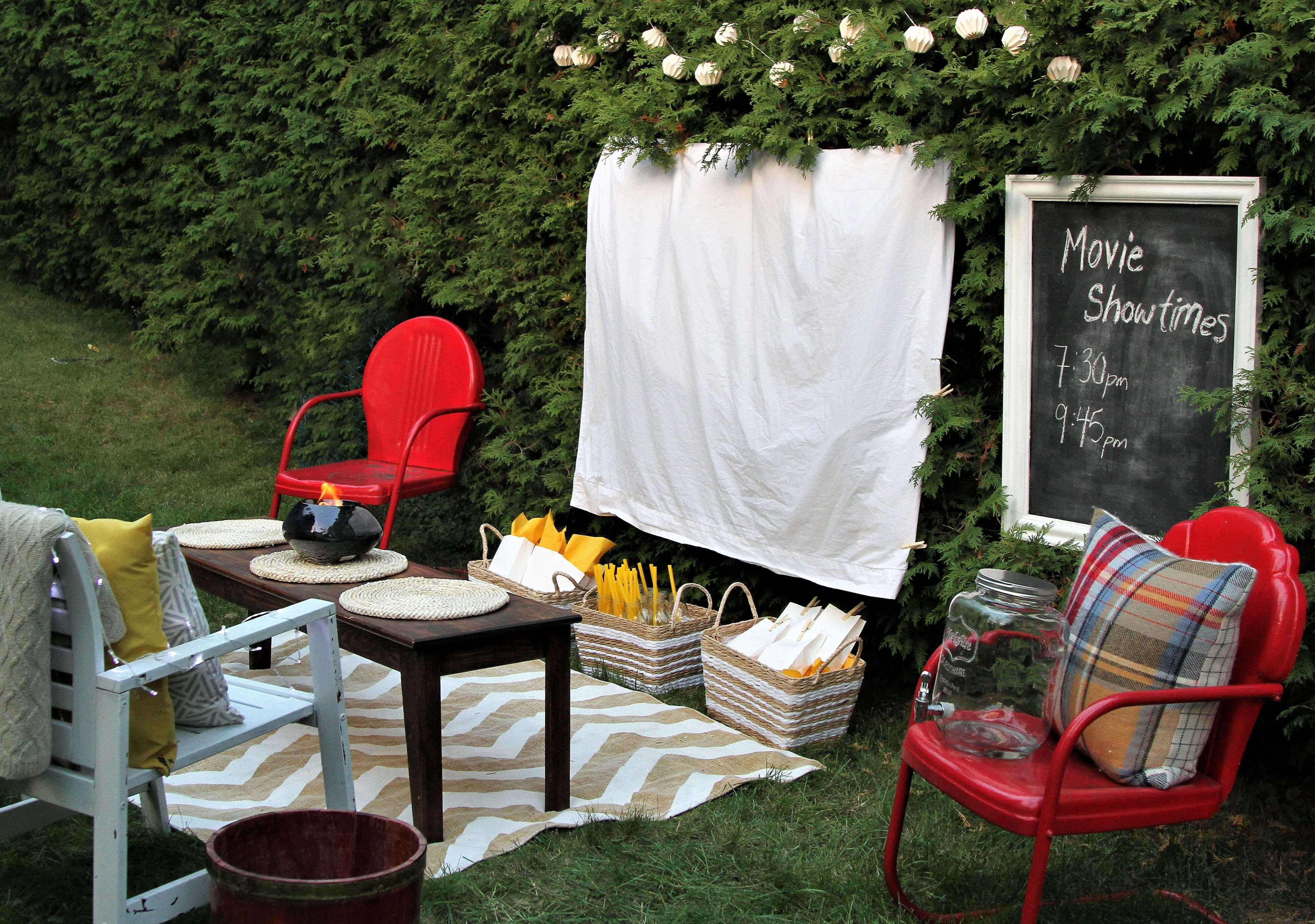 ---
Art party activity ideas.
Give budding artists the opportunity to express themselves with an art studio birthday party.  Protect the tables with plastic tablecloths and be prepared with plenty of art supplies for each guest.  Let the kids draw on their own imaginations for an inspiring craft happy birthday.  Honor the masterpieces with a showing similar to an art gallery and let the praising begin.
---
Scavenger hunt children birthday party.
With the right planning, a scavenger hunt is an activity that any age group would enjoy.  Even if the children are not able to read, use pictures to show them what they are searching to find.  This activity works great outdoors as well as indoors.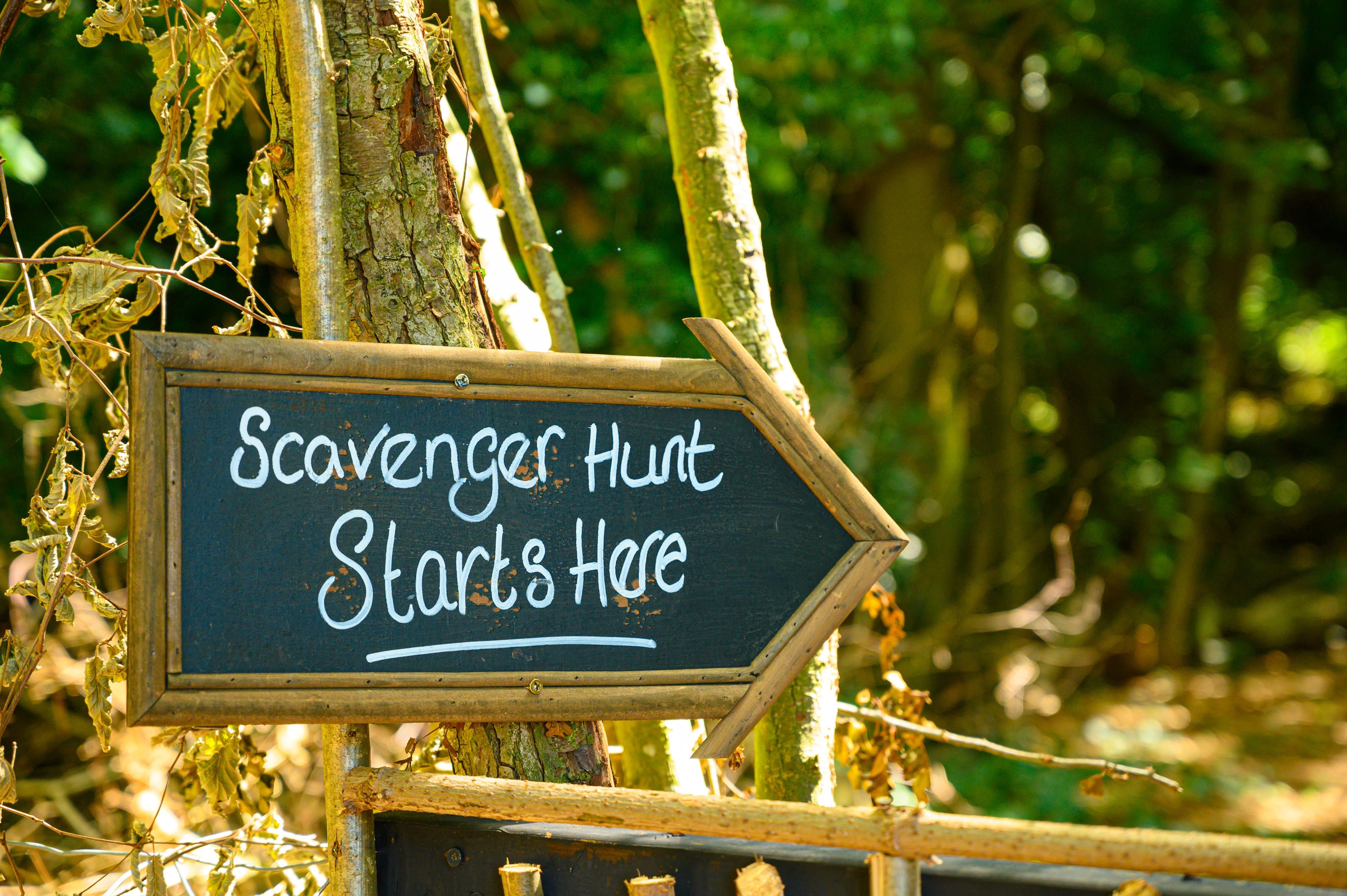 ---
Karaoke entertainment for kids birthday.
Sometimes the best entertainment for kids birthday comes from the kids themselves.  Make them feel like a star with a stage or backdrop that sets the scene.  Turn up the volume and encourage kids to sing their hearts out. 
---
Bouncy castle birthday party.
Jump at the chance to throw a bouncy castle birthday party.  A bouncy castle keeps kids entertained, so build excitement with music and keep plenty of drinks nearby for thirsty guests.  It seems they never get tired of jumping making it great entertainment for kids birthday.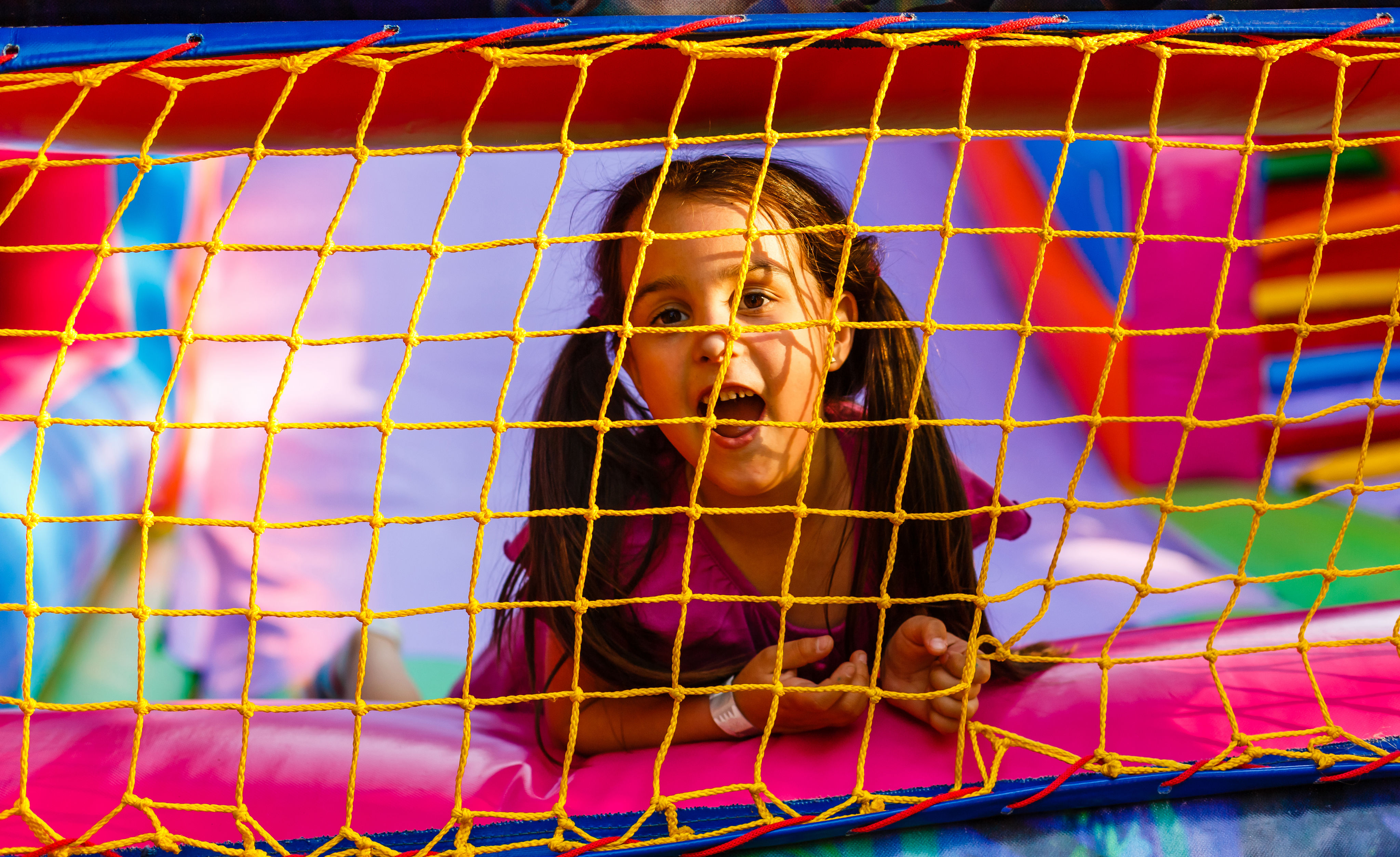 ---
Photo booth.
When choosing entertainment for kids birthday, think memorable.  A photo booth can easily be adapted to fit the birthday party theme, or simply improvise with a personalized backdrop and an assortment of props.  The more outlandish the props, the more the kids will ham it up.  It's also a good idea to include a copy of each child's photo in your thank you cards.
---
Carnival games to play at home.
Come one, come all to the greatest birthday on earth.  Carnival games have been around a long time and kids still love to play them.  From tossing bean bags to an egg and spoon relay game, a friendly competition is a fun way to keep the party atmosphere exciting.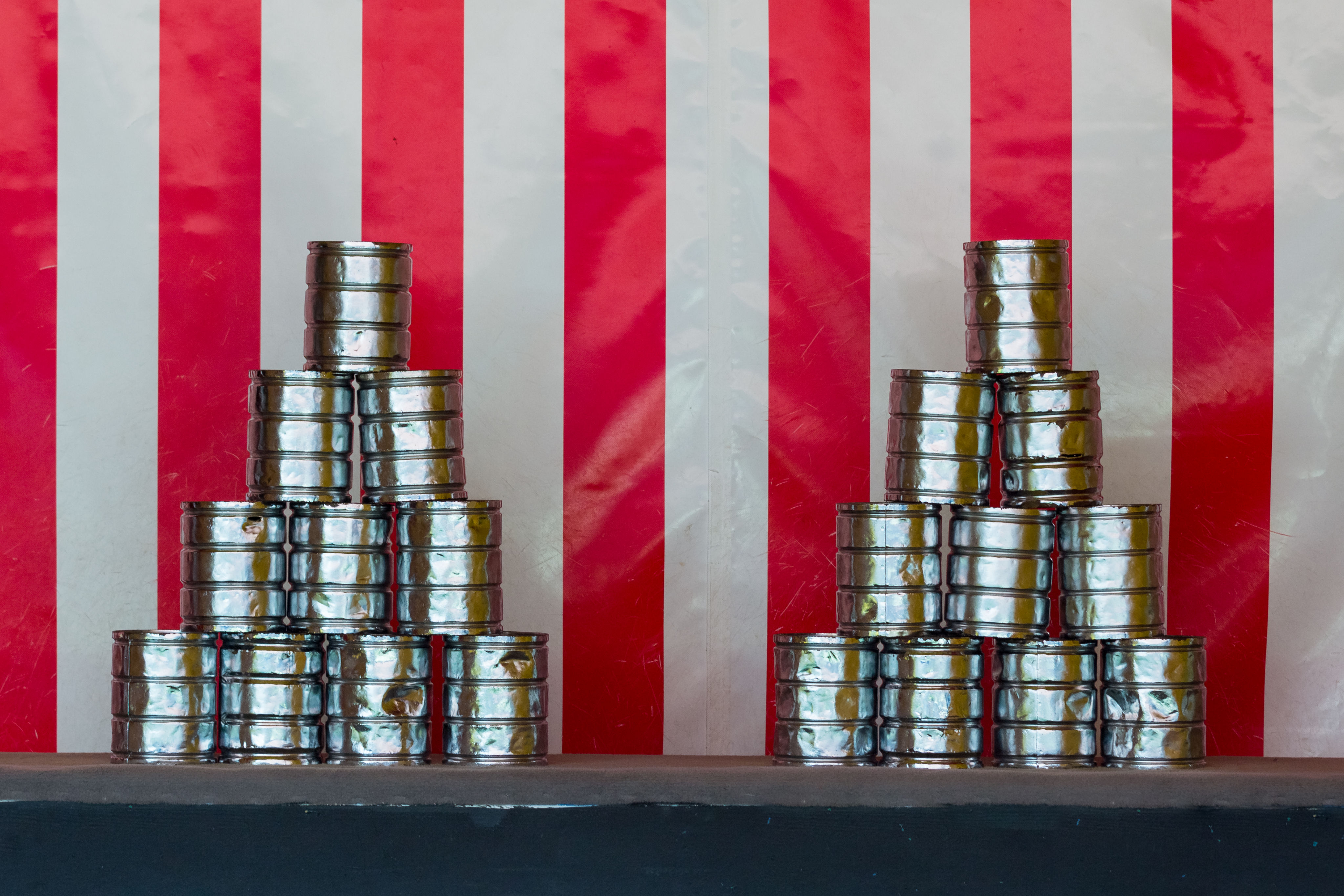 ---
Outdoor party entertainment ideas.
From an early age, children love being outside.  The simple fact that the party is outside of the house is somewhat liberating and lowers the stress level.  Suddenly, spilled drinks are no big deal and dripping ice cream goes unnoticed.  So relax, and take your entertainment for kids birthday outside.
Take a look at these outdoor entertainment ideas...
Be prepared:
Develop an alternate plan if the weather doesn't cooperate.
Scatter chairs throughout the party space to keep
the adults in attendance relaxed and comfortable.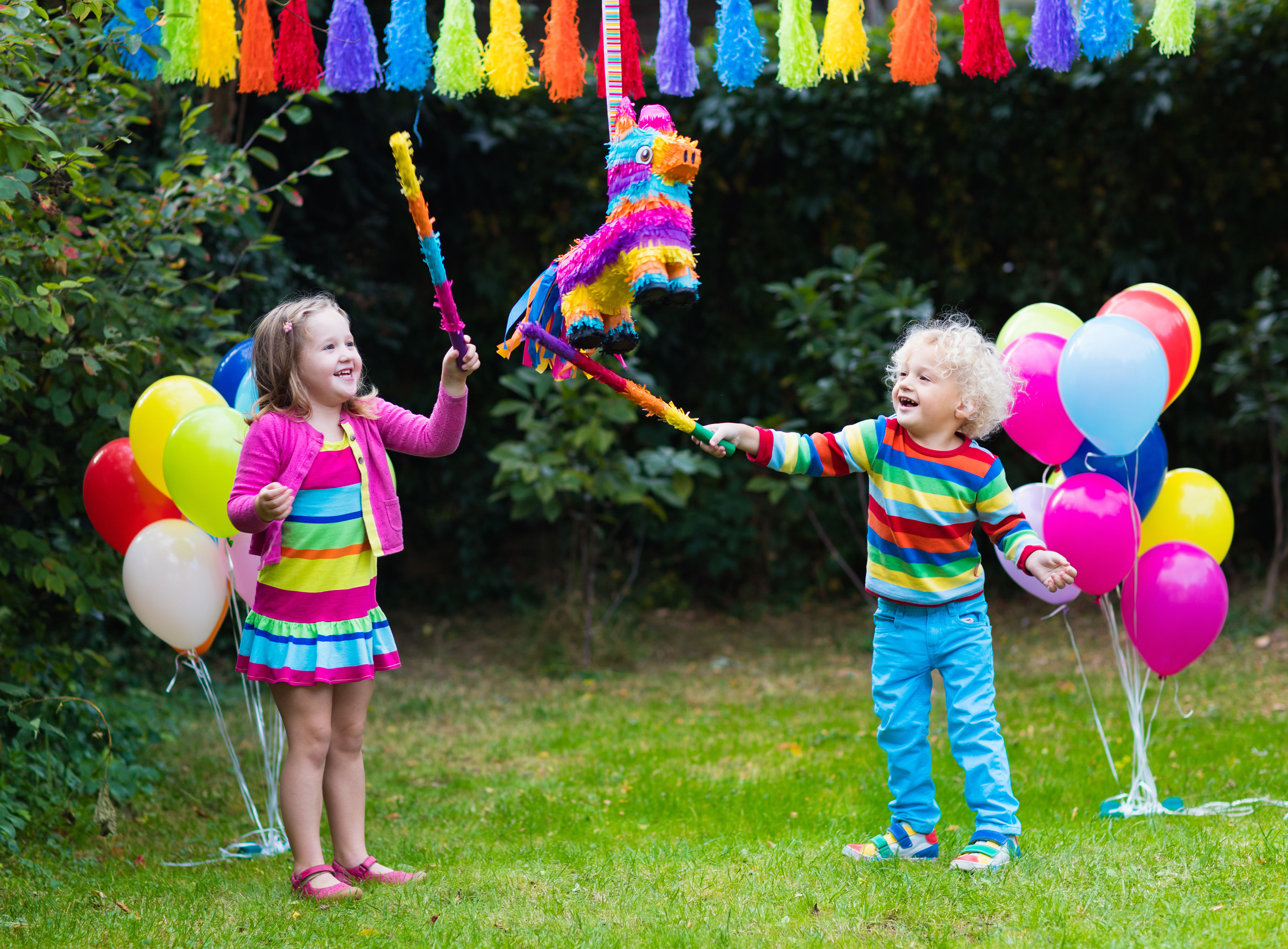 ---
Birthday party puppet show.
Whether you choose a favorite story, song, or write one with your child as the star, try to coordinate the puppet show with the age group you are entertaining.  Keep it short and sweet and make the story come alive with homemade or store bought puppets.  Construct a puppet theatre from a cardboard box and decorate it to fit your story theme.  It will amaze you at the response you'll get from the kids.
---
Balloon artist for birthday party.
Watching a balloon artist make unbelievable balloon art will keep kids engaged and happy.  If that is not available to you in your area, do it yourself.  Invest in a balloon kit and/or book with simple instructions and you will be able to make all the balloon animals and swords you could ever imagine.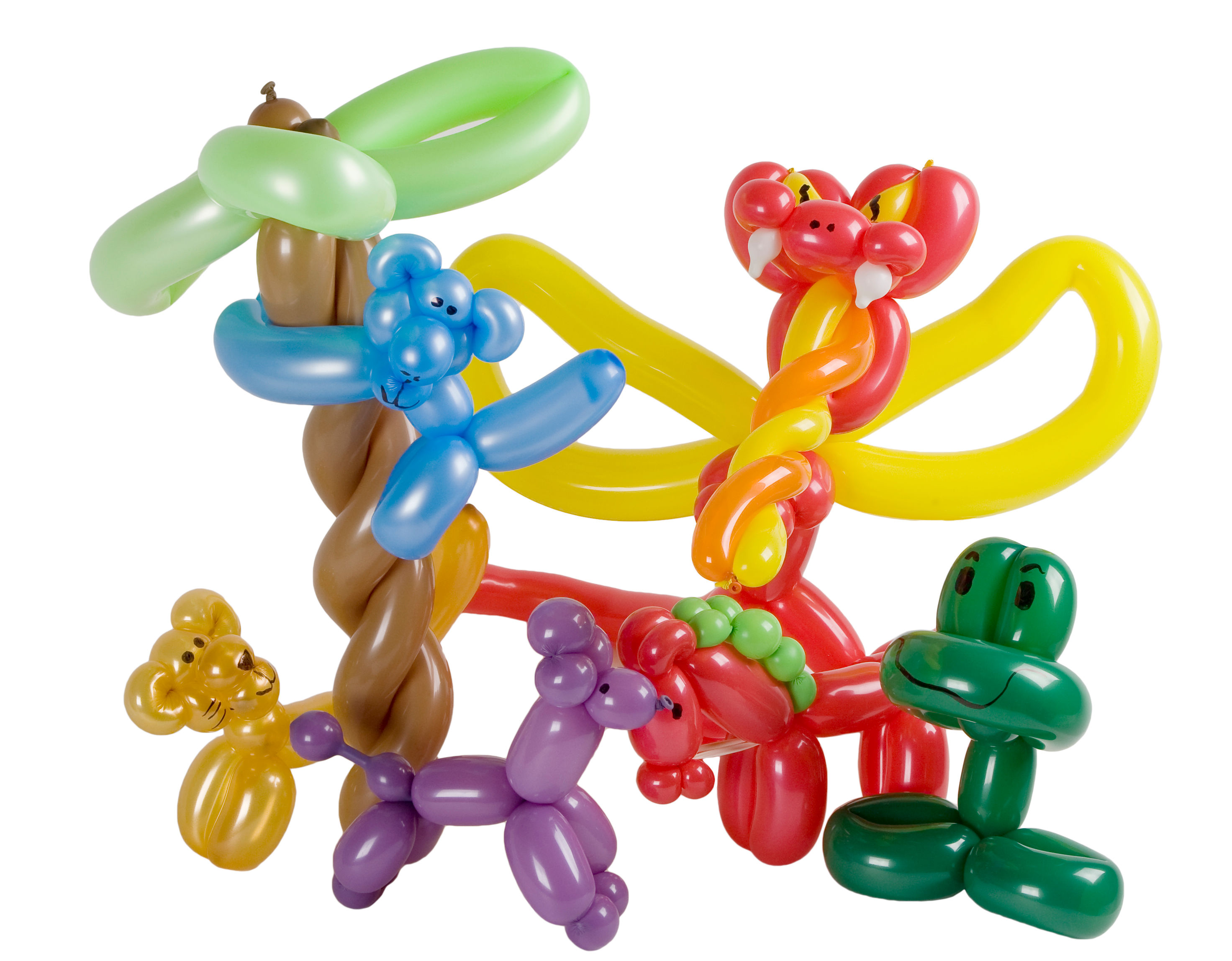 Balloon Games

Surprise Balloon
Add a little extra excitement to your kids birthday party balloons by placing small prizes inside.  Allow guests to pick a balloon and pop it to release their prize.  For younger kids, you may choose to pop it for them.

Balloon Volleyball
Birthday party games with balloons are an inexpensive party activity.  Balloon volleyball is as easy as inflated balloons, a string hung to serve as the net, and tape to identify the boundaries.  Divide guests into two teams and identify a scorekeeper.  Once the balloon is in play, points are scored for the opposing team when the balloon touches the ground.
Stomp the Balloon
Balloon games for party that kids can actively participate in are sure to be a big hit.  Simply blow up balloons and attach a string or ribbon   Tie a balloon to each guests ankle and on the count of 1-2-3, let the fun begin.  The idea of this balloon game is to pop everyone else's balloon before they pop yours.  Last balloon wins.

Water activities for birthday party.
Make a big splash with backyard party entertainment ideas that involve fun with water.  From water guns to splash pads, there's no end to the possibilities.  Ask guests to come dressed for water activities and decorate up a waterpark paradise.  Come on in, the water's fine.
Animal Entertainment for Birthday Parties

When it comes right down to it, good entertainment for kids birthday provides an experience that will be remembered.  The presence of animals may be the perfect fit and there are many places that offer shows or a petting zoo for birthday party.  Check to see if pony rides for birthday party are offered in your area.  Kids will be thrilled at the opportunity to interact with animals that are close enough to touch.
---
Venues for Birthday Parties 
Consider a venue where the entertainment for kids birthday is provided...miniature golf, water park, trampoline park, escape rooms, zoo and more.  Check with the venue to see what your responsibilities are and plan accordingly.
---
You Might Also Like: