Easy Unicorn Birthday Party Ideas
Looking for easy unicorn birthday party ideas full of magic and mystique?  Believe in yourself and unicorns as you browse through simple party ideas that will take you beyond the expected.  Go all out with decorations, party favors and games using soft colors, rainbows, glitter and sparkle to amplify the unicorn theme.  Kids have never had a problem with make-believe, so you are already halfway there.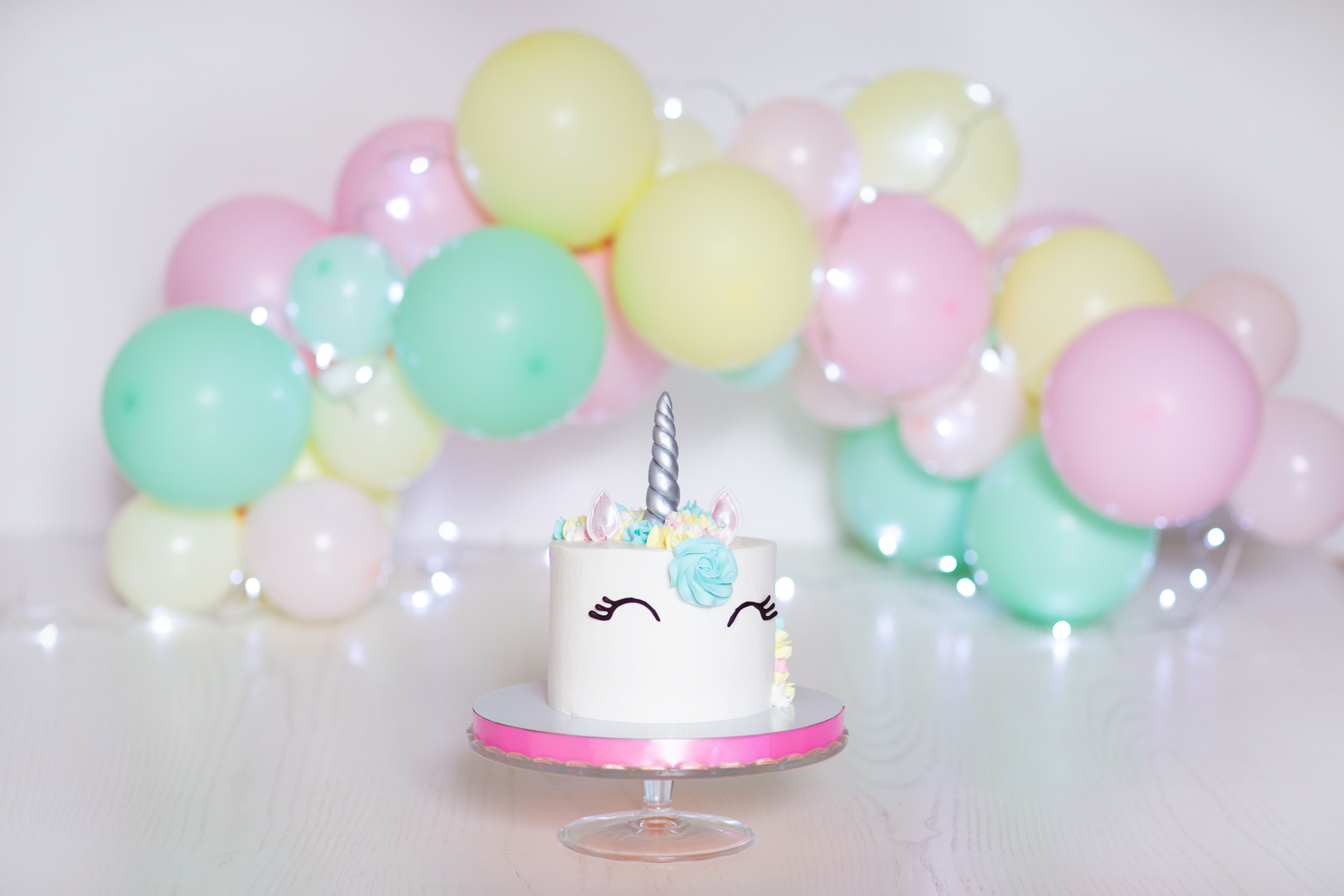 Easy Unicorn Birthday Party Ideas
Of all the girls birthday parties that you could plan, a unicorn themed birthday party is one of the easiest.  Color is a great way to pull all the party elements together and fortunately the unicorn theme is full of girl favorites...pink, blue, purple, etc.  Add in sweet, whimsical details to create an enchanted party space of make-believe.  We hope the easy unicorn birthday party ideas found here are all the inspiration needed to dream big.

---
Unicorn Birthday Party Invitations
Allow guests to anticipate the fun to come with creative birthday invites.  Along with unicorns and rainbows, personalize the invitations with the birthday girl's name, age or photo.  Make it unique with your choice of paper type, color, shape or font.
Magical Unicorn Birthday Supplies
Set the scene with coordinating birthday supplies that take out all the guess work of mixing and matching.  Buying birthday supplies in a pack ensures that everything is included (you didn't forget the napkins) and color coordinated.  Think of the time you'll save.
Unicorn headband ideas and party hats.
Decoration for Unicorn Birthday Party
Decorating a party space to look like an enchanted paradise filled with unicorns is easier than it looks.  With the of help of ready-made decorations, you can enjoy shopping online to make your party vision a reality.  And for those that love easy unicorn birthday party ideas that they can diy, there's plenty of inspiration for you too.
Honeycomb unicorn decorations.
Unicorn paper lanterns...click on pictures below.
Unicorn Birthday Party Banner
Say Happy Birthday boldly, but ever so sweetly.  Choose from simple unicorn Happy Birthday banners or take it to the next level by adding personalized details that are really worth the effort.  
Personalized Unicorn Themed Birthday Banners
Nothing says birthday like a personalized birthday banner.  Not only do they instantly set a festive party mood, but they can be used in a variety of ways.  Hang a banner behind the food table or set up a photo spot for snapshots using a banner as a backdrop.  Click on the pictures below for more details...
Unicorn Birthday Party Signs
Sometimes it's the smallest details that have the biggest impact.  From welcoming yard signs to pretty indoor signs inviting guests to take a favor, these signs have purpose and add interest to your partyscape.  Here are some of our favorites...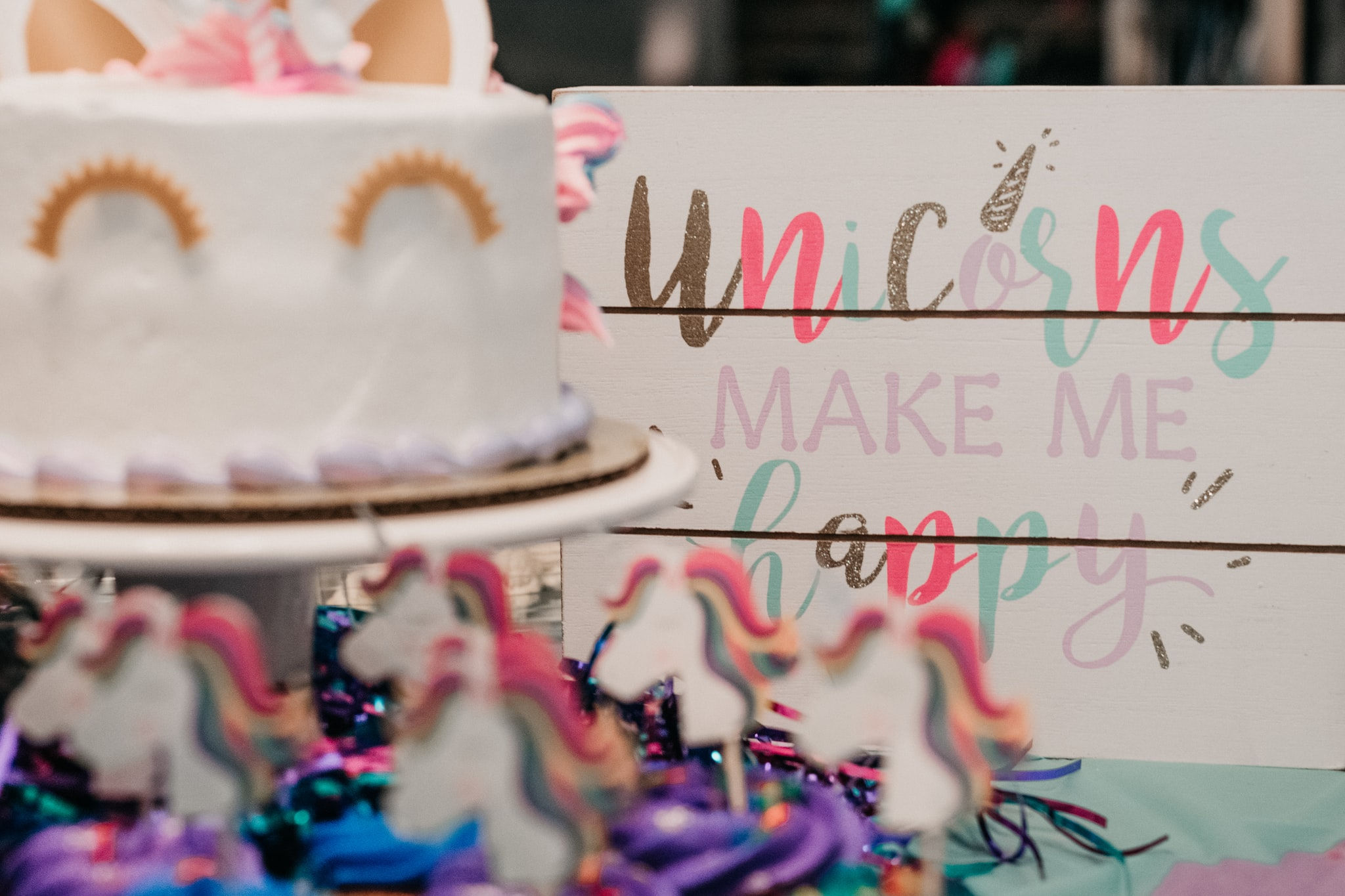 Say please and thank you...
Hello...unicorn birthday yard signs.
Unicorn Party Favor Ideas
Saying thank you to guests for sharing in your child's birthday celebration is a nice thing to do.  Many kids judge the success of the party by the contents of the favor bags or boxes.  They don't have to be expensive, but the more intriguing the packaging, the more interesting the treats inside will be.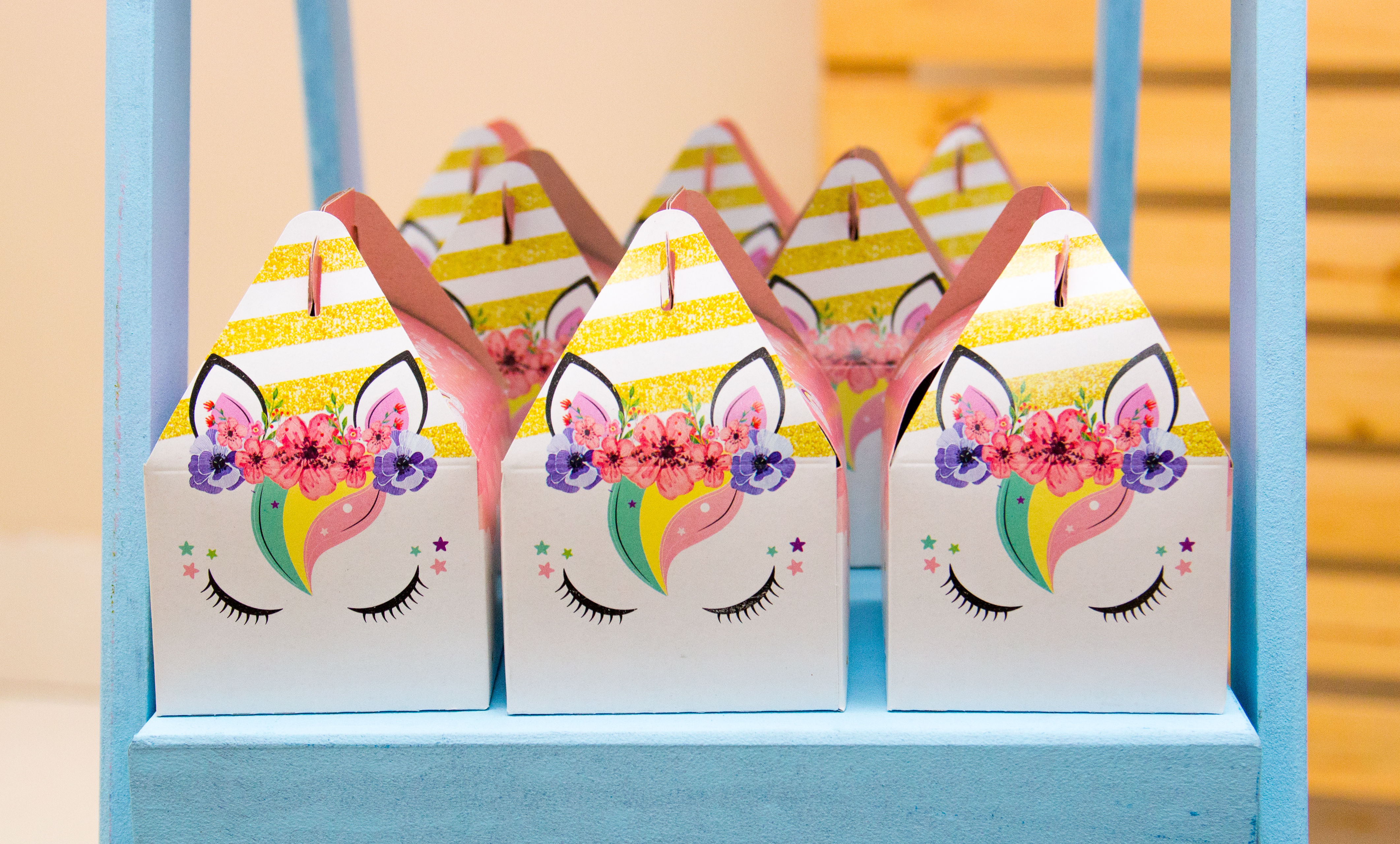 Take a look at these unicorn favor bags and boxes...
Unicorn favors the kids will love.
Unicorn Birthday Party Food
A popular part of birthday party food is the sweet things.  From making a grand entrance with the birthday cake to serving delightful beverages in special cups, make the food seem important and unique.  Here are some easy unicorn birthday party ideas for food that are deliciously different.
---
Unicorn birthday cake and cupcakes.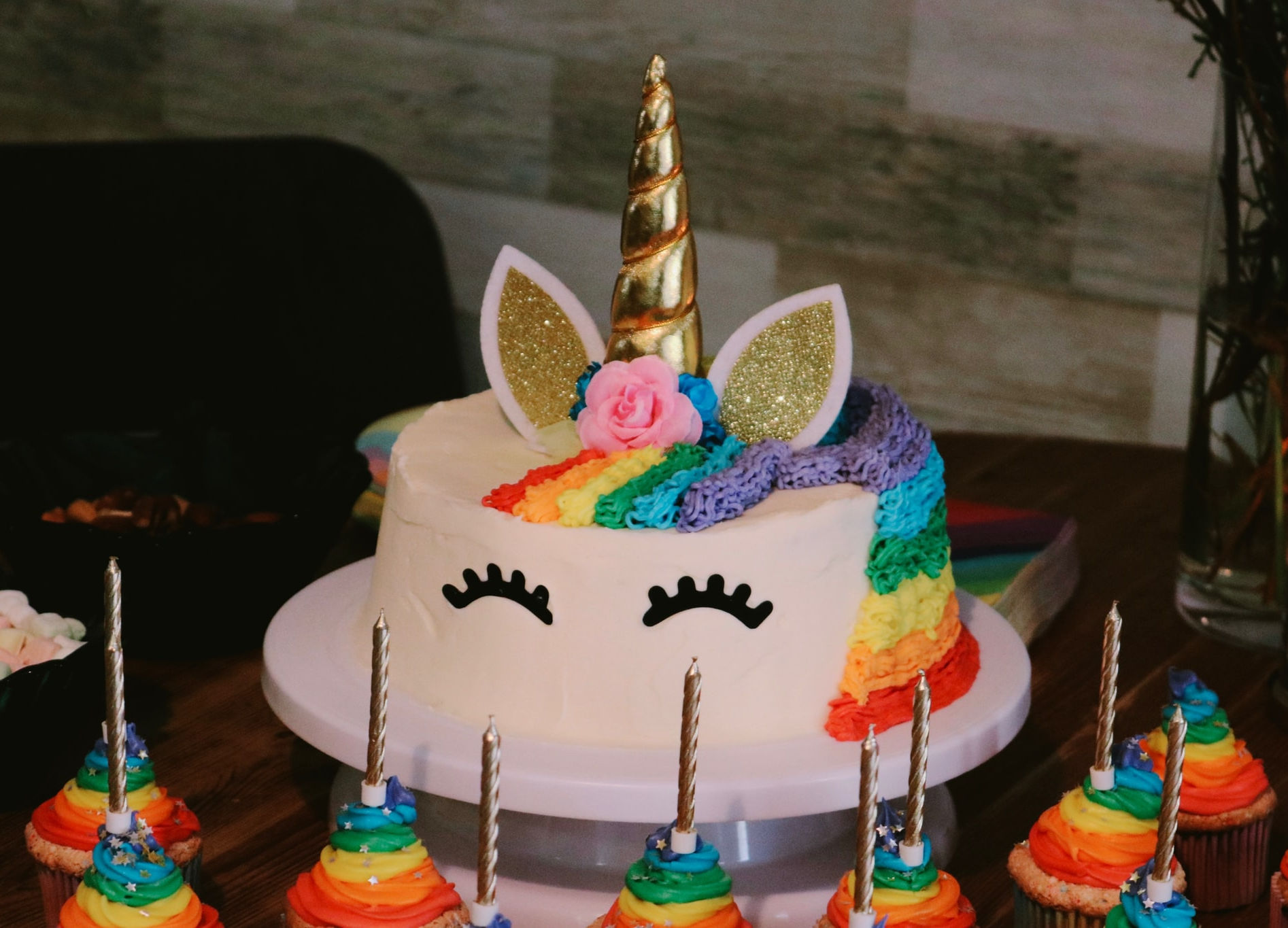 Ideas for unicorn birthday cake.
Unicorn birthday cake pan.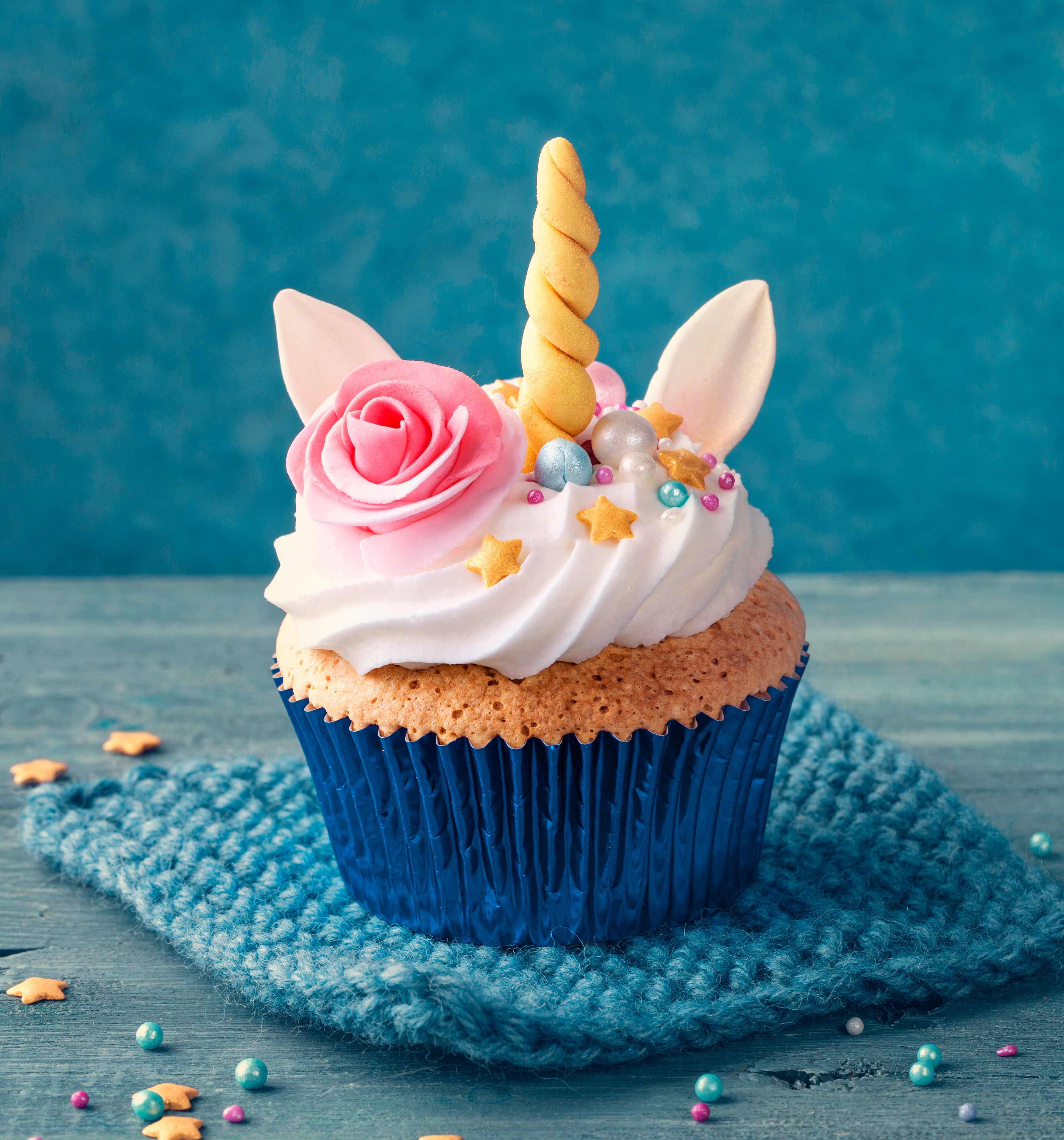 Unicorn cupcake frosting rounds.
Click on the pictures below for an easy way to decorate cupcakes, cookies...
Unicorn birthday cake pops.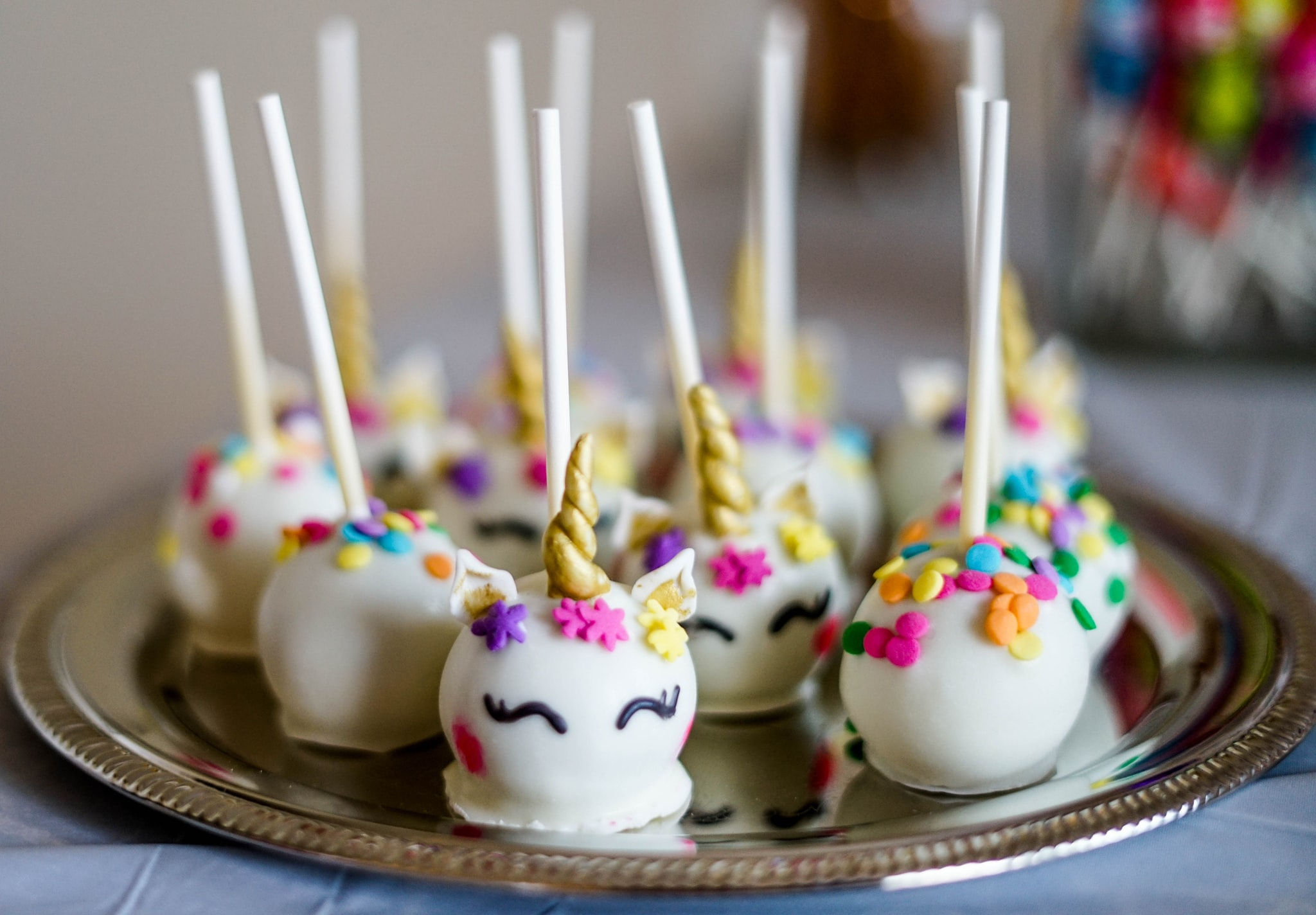 Unicorn birthday snack ideas.
Unicorn party punch.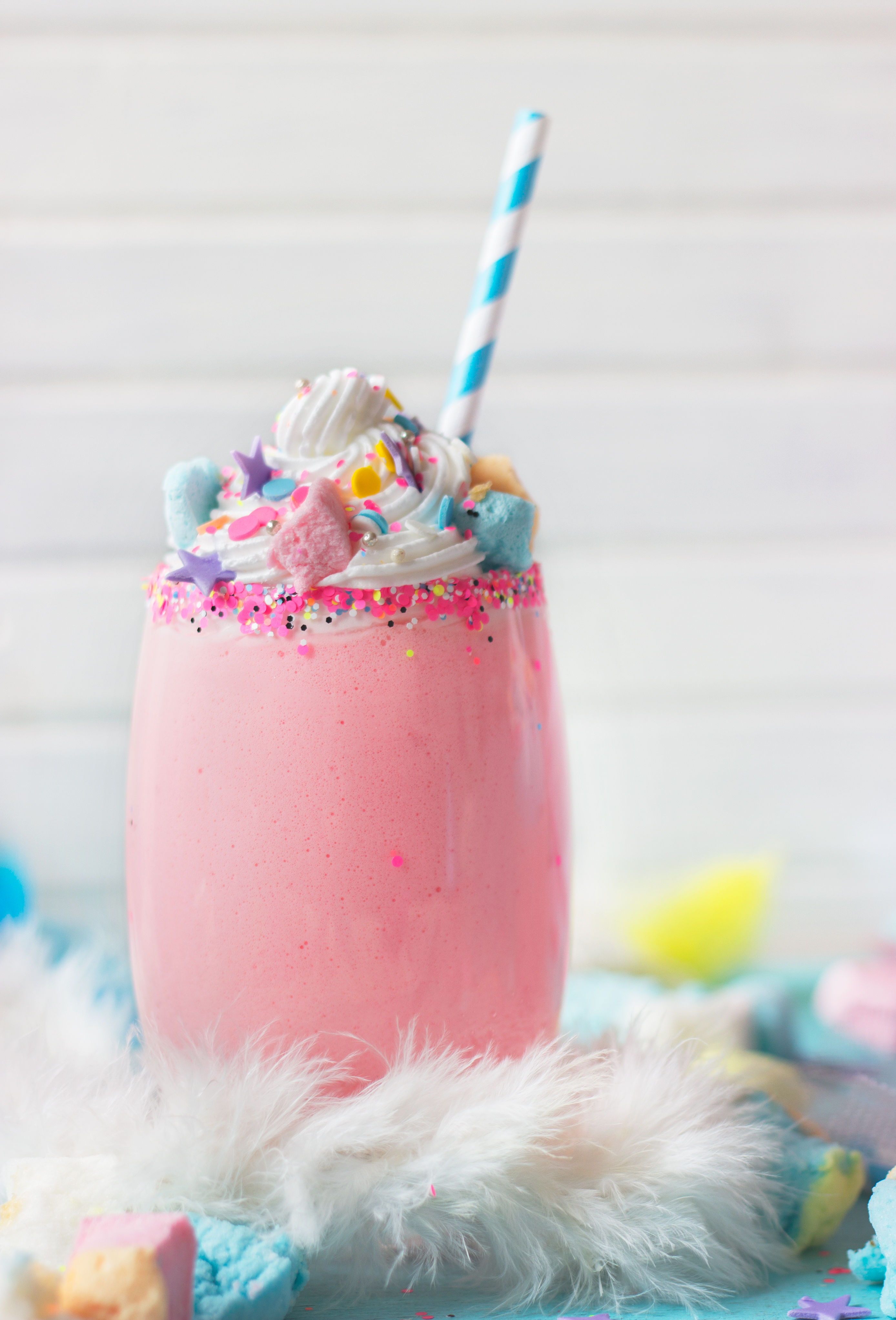 All about sprinkles...
Unicorn cups...
Serve juice boxes and canned drinks in grand style.
Click on the picture below for details.
Activities For Unicorn Birthday Party
Think for a moment about the games or entertainment you are planning.  Do I have some that are lively and others that are quieter?  How many games do I need?  Should prizes be awarded?  The answers lie here.
---
Unicorn art ideas.
If you are looking for a quieter game, consider an art activity.  Provide a blank canvas or quality paper and allow each artist to create their own unicorn painting.  Set up painting stations with paint, brushes, water cups and paper towels for splatters.  For younger kids, coloring books and crayons may be a better option.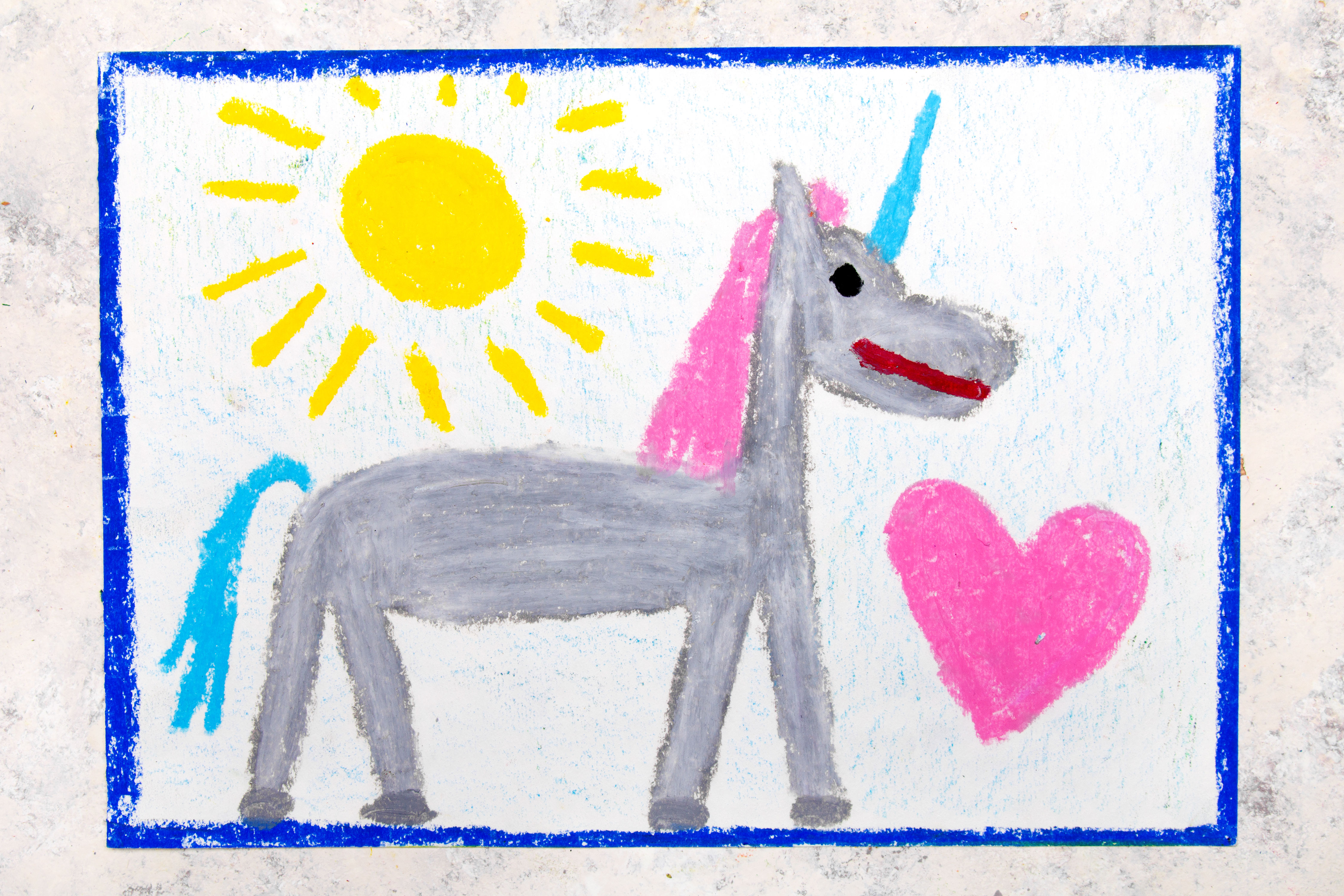 Easy unicorn birthday party ideas
for coloring books.
Unicorn painting kits.
Pin the horn on the unicorn.
This game may be even more fun for the observers than the participants.  It's a fair game for everyone, since pinning the unicorn in the right place is total guesswork.
Unicorn birthday names.
Use a chart like the one shown below to discover each guest's unicorn name.  Take the first letter of each child's name and the month they were born and combine the two meanings to reveal their special unicorn name.  Take it to the next level by writing each guest's unicorn name on a name tag and allowing them to wear it with pride.  Encourage kids to call each other by their unicorn name.  Click on the pictures below to learn more...
Birthday pinata unicorn.
If you are looking for a game that is lively with a sweet ending, consider a unicorn themed pinata. Choose your favorite pinata and fill to the brim with the birthday girl's favorite candies.  Most pinatas do not come with the candy included, so remember to order the candy when ordering the pinata.  The amount of candy needed is listed in the product description.
Easy unicorn birthday party ideas
for a lively game of Bingo.
Unicorn game toss.
Unicorn sprinkler.
Unicorn party bubbles.
Unicorn photo shoot.
Unicorn tattoo designs.
Let's face it, temporary tattoos are fun for kids of all ages.  They are easy to apply and no artistic skill is required.
Unicorn Birthday Party Clothes
Girls love to dress up and it's even more exciting when you are the guest of honor.  From swirling tutus to sashes identifying the birthday girl, check out these irresistible choices...
Casual T-Shirts.
Personalized t-shirts have become more and more popular for birthday parties.  It a great way to make the birthday girl stand out and you can style it any way you like.  If you are having a birthday party at a venue, consider t-shirts for all the guests...you can easily pick out which kids belong with your group at a glance.  Click on the pictures below for more details.
---
Other Party Animals Also Liked: