Halloween Party Invitations
Halloween party invitations are the perfect way of calling all ghosts, goblins, and freaks of the night to party down.  Whether you are planning a night of just treats or a frightfully dreadful night of tricks, invitations will set the playful or spooky tone.  Start with a wicked good invitation and then just add all your spooktacular party details.  To add drama, warn guests that refusal to come will result in loss of fun for everyone. 
Extend a faboolous invitation to your friends and favorite trick-or-treaters in the exact style, texture and color you want.  With multiple card designs to choose from, it is easier than ever to find one that will entice guests to join in if they dare.    
Halloween party invitations to die for
or at least get your heart racing.
Witchy ways.
Looking for a clever disguise for the mailbox?  This playful Halloween mailbox decoration is the perfect combination of fright and fun.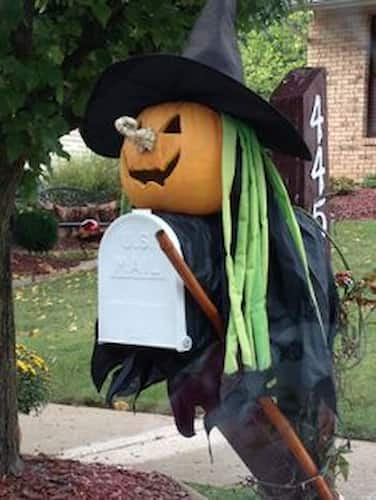 Frightingly Simple Invitation Basics

Witch way and where.
Be sure to include the date and time. The location must be included with the full street address.


Something's brewing.
Clearly state needed party details.   It is important for guests to know if this is a costume party.  

RSVP or else.
To make party planning easy, ask for a reply by a certain date.  This allows you to prepare for the number of guests that will be attending.

Eyeballs please.
Take a double take, proofread all party information for accuracy and spelling.

---
Mailing Halloween party invitations.
In order to ensure your invitations go out in perfect order, order invitations allowing ample time to receive and address them.  Invitations should reach guests two to three weeks prior to the party.  
Photo courtesy of Home Talk
---
Where does it all end?
Don't rest in peace until you have helped guests find their final destination.  Displaying house numbers in Halloween style gets the haunting started at the curb.  It's scary how easy this mailbox decoration is to pull together.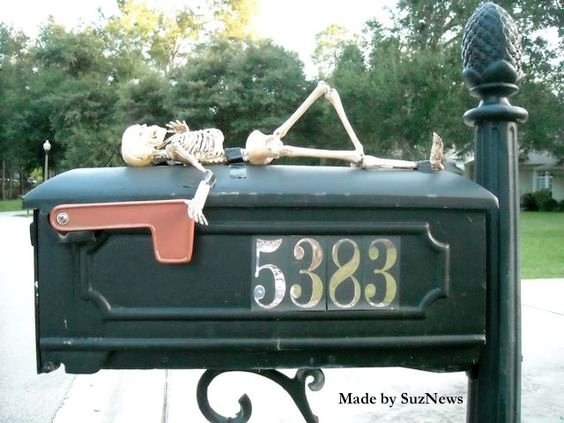 ---
Pumpkins with purpose.
We love the idea of painting house numbers onto pumpkins.  Featuring the colors of autumn, this mailbox decor offers seasonal charm that crosses over from Halloween to Thanksgiving.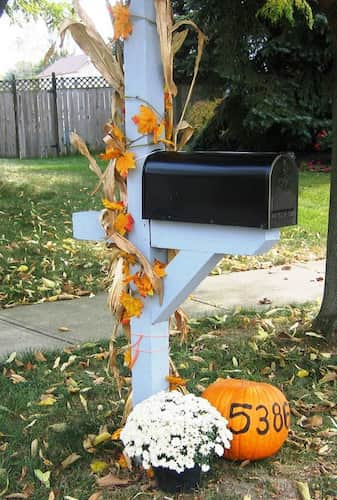 Photo courtesy of Handmade By Annabelle
---
Trick or treat, smell my feet.
First impressions matter.  Cast a spell on your little pretties from the moment they arrive.  This bewitching mailbox decoration works especially well on a flat topped mailbox.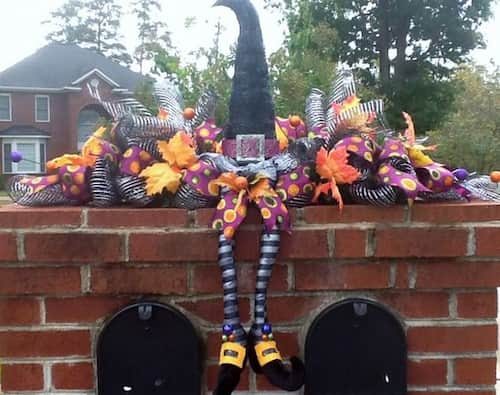 ---
---
Halloween garden flags.
Add some spooky fun to your mailbox with Halloween garden flags.  Many designs are available making it easy to add a colorful, welcoming touch to your Halloween décor.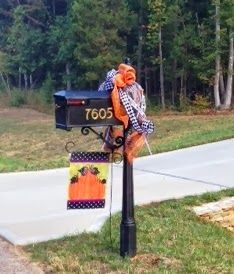 Photo courtesy of Life In The Barbie Dream House
---
Boo y'all.
Mailbox covers can be quick-change artists when used at Halloween.  The success of this display lies in the whimsical "Boo Y'all" mailbox cover and the pop of color from the orange and black ribbon.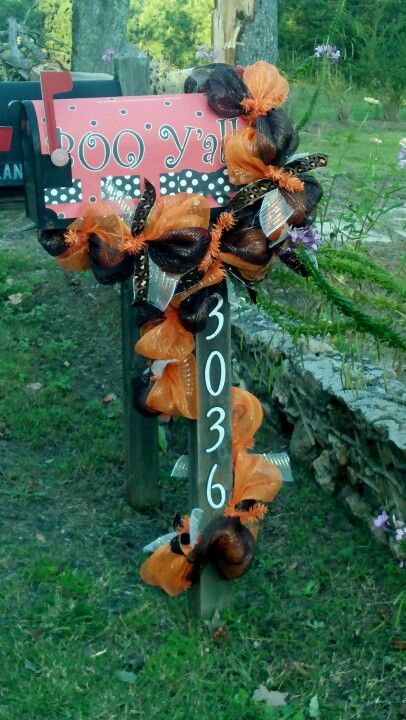 ---
Too cute to spook.
If the boo fits, dress up your mailbox as a ghost using white trash bags.  Whether Halloween party invitations will be flying in or out, this ghostly presentation is an easy transformation.  

---
Just for fun.
Delight ghosts and goblins with a hilarious Halloween greeting. This Halloween decoration happily crosses the line and offers the chance to slip over to the not so sweet side of Halloween--all in good fun.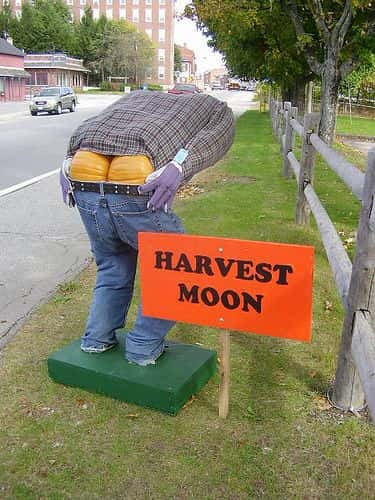 Photo courtesy of Sincerely Yours
---
Other Party Animals Also Liked: