Simple Desserts
Simple desserts are pure pleasure.  Guests dote on them and it's difficult to imagine a party food table without them.  Good recipes are the secret.  Today's cooks look for uncomplicated recipes with a few ingredients that can be made without much difficulty.  Simply, follow the directions precisely and the rewards will be great.  Who knows which one of these homemade desserts may be the one that makes you famous.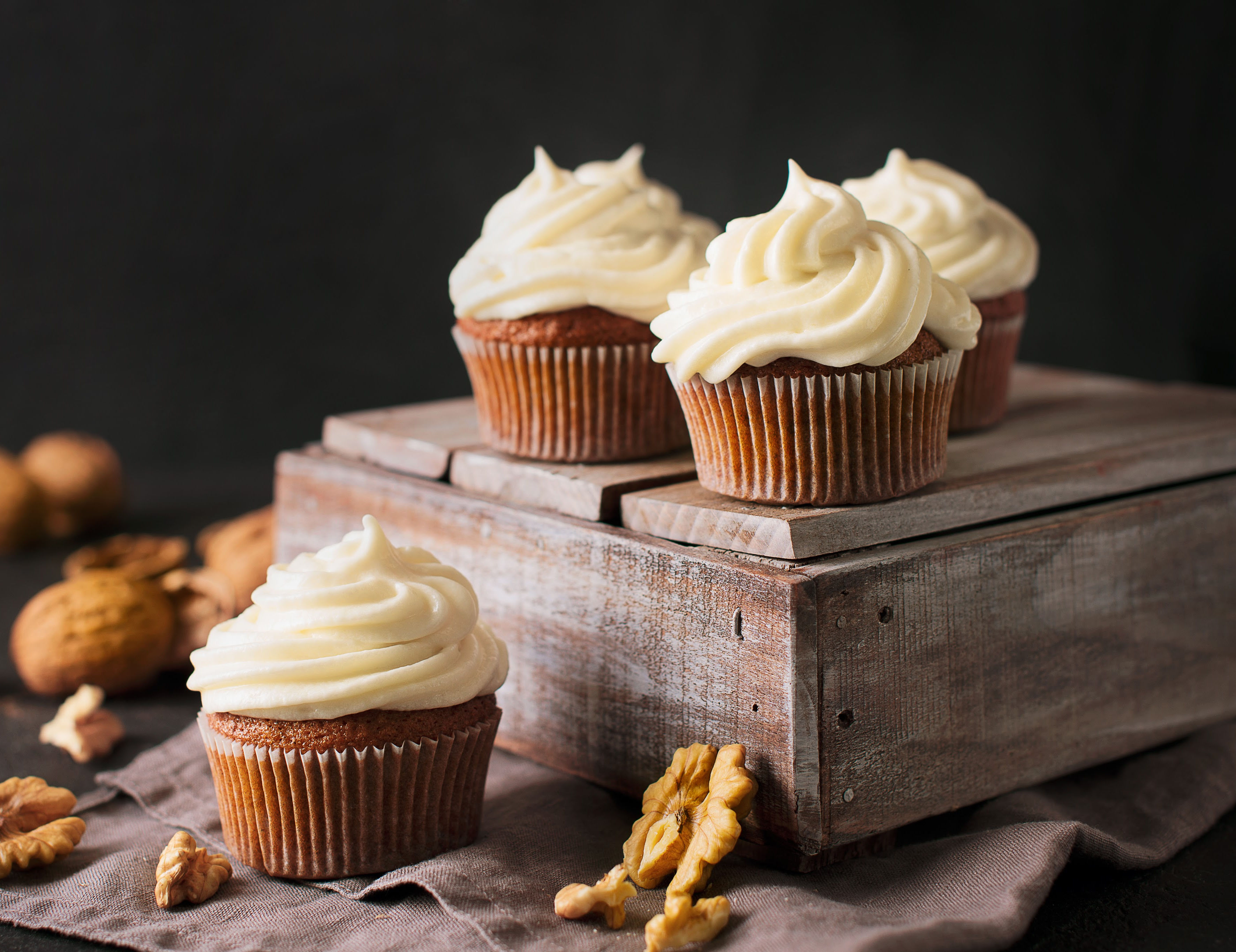 Looking for simple desserts that taste heavenly?
Relaxed parties call for satisfying no-fuss desserts.  We've gathered some of our favorites to deliver genius tips, tricks, and recipes to make your simple desserts easier and more delicious.
---
Dessert bar.
So many choices, so little time.  It is difficult to imagine a more popular food station than a dessert bar.  Everywhere you look there is something good, and variety is the spice of life.  This rustic display uses an intriguing mix of heights to show off simple desserts to their best advantage.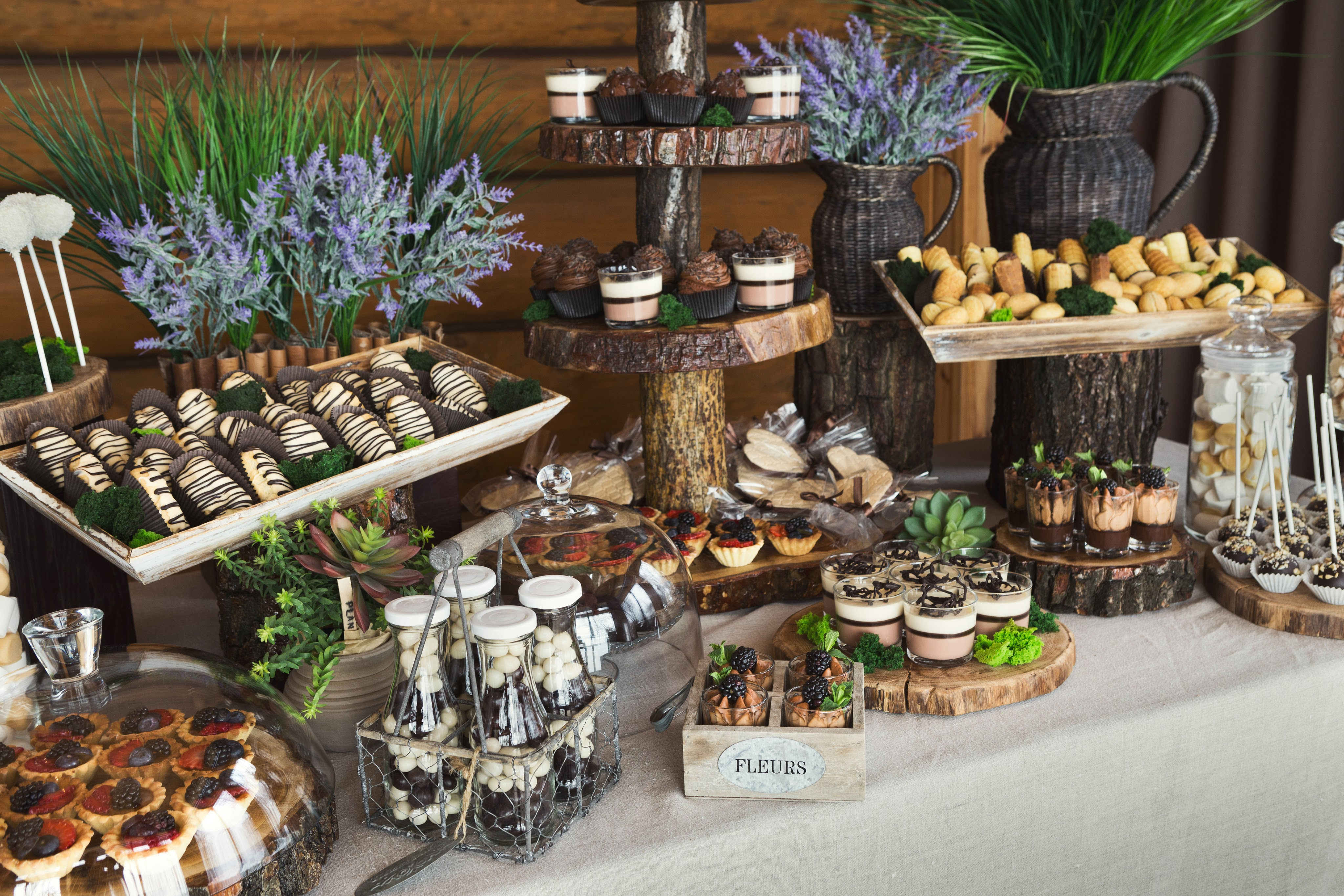 ---
Desserts for a crowd.
Make the dessert bar even sweeter with small cakes designed to serve one person.  Guests will naturally gravitate towards this assortment of treats strategically placed on a table that is the right size for a smaller crowd.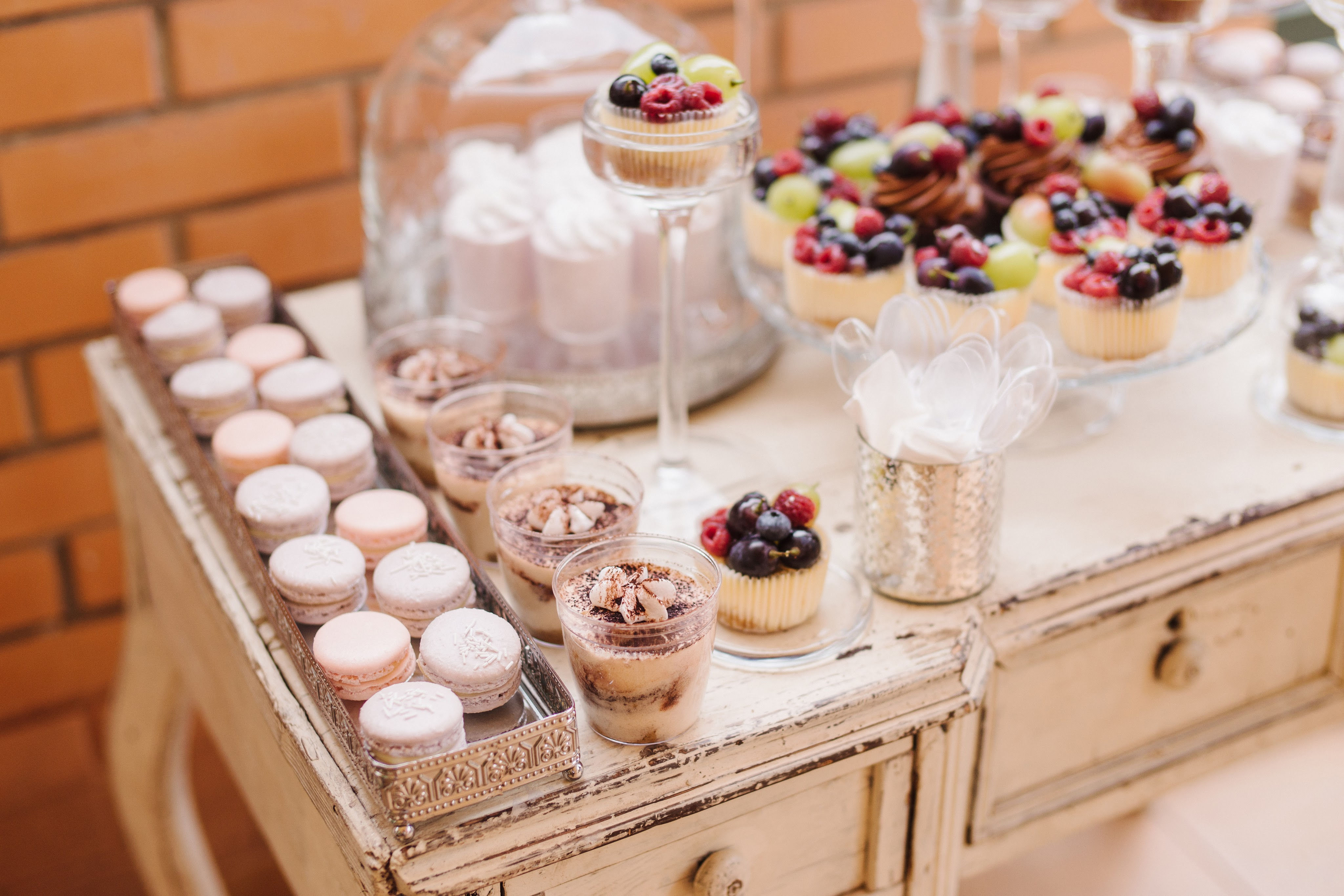 ---
Cupcake flavor ideas.
If you're one of those people that likes to know what you're getting into, then you will love this party food idea.  Each cupcake is clearly labeled as to the flavor of sweetness inside.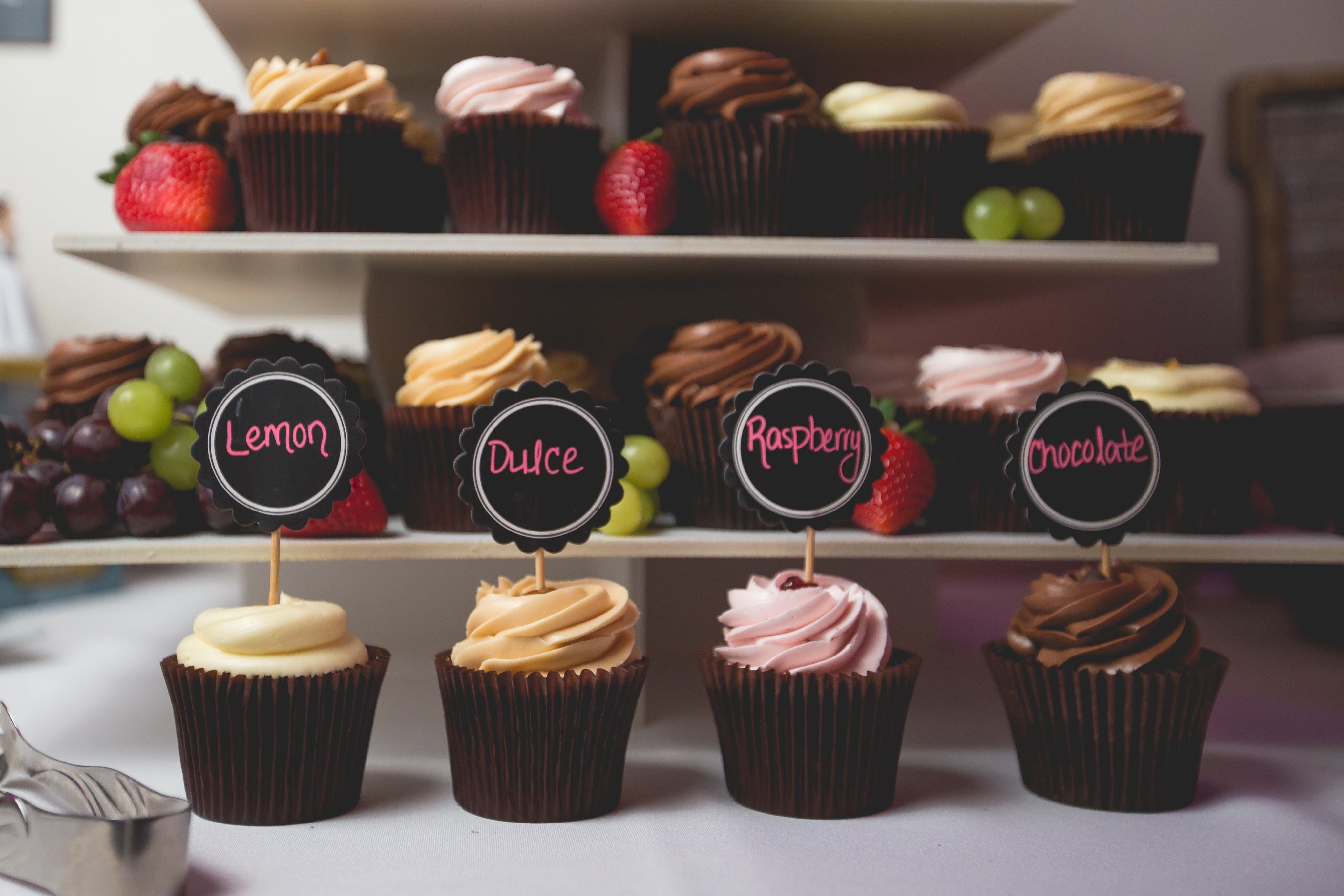 How much cupcake batter?
Using a measuring utensil will ensure the same amount of batter in each cupcake liner.  When baked with the same amount of batter, the size of your cupcakes should be uniform.  We recommend using an ice cream scoop or a 1/2 cup measuring cup with a handle.
Cupcake frosting ideas.
Frosting cupcakes has never been easier.  When we decided to learn how to frost cupcakes like a bakery, we bought a 1M Wilton tip, filled the bag with icing, and with one twirl, we had an iced cupcake.  It was so easy, we decided right then to never frost another cupcake again with a knife.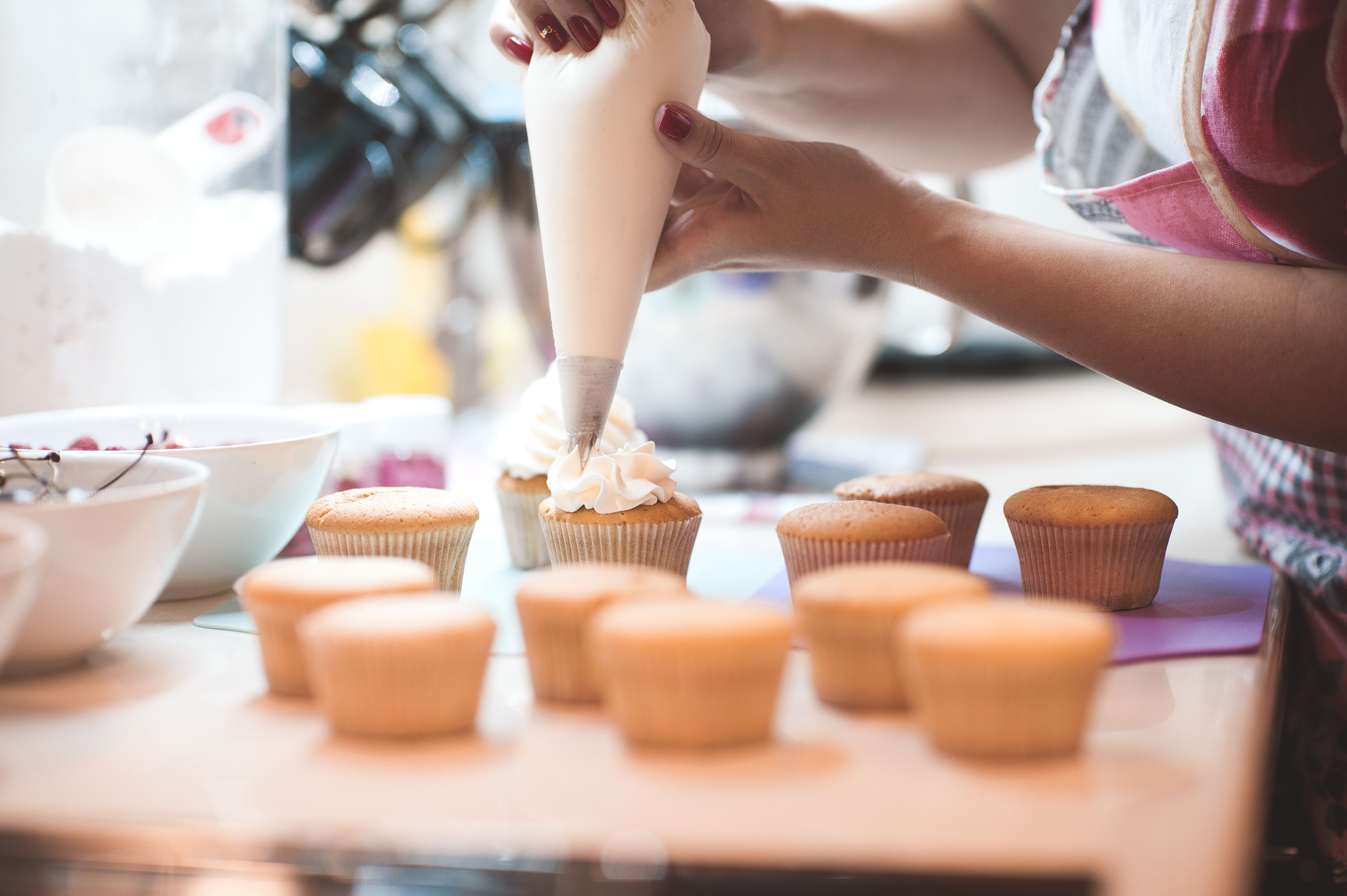 ---
Brownie with hot fudge.
You're sure to get some brownie points here.  These brownies are tasty to eat and easy to make with little hands-on cooking time.  Our little secret is using a brownie mix and a scoop of ice cream with a generous pouring of hot fudge.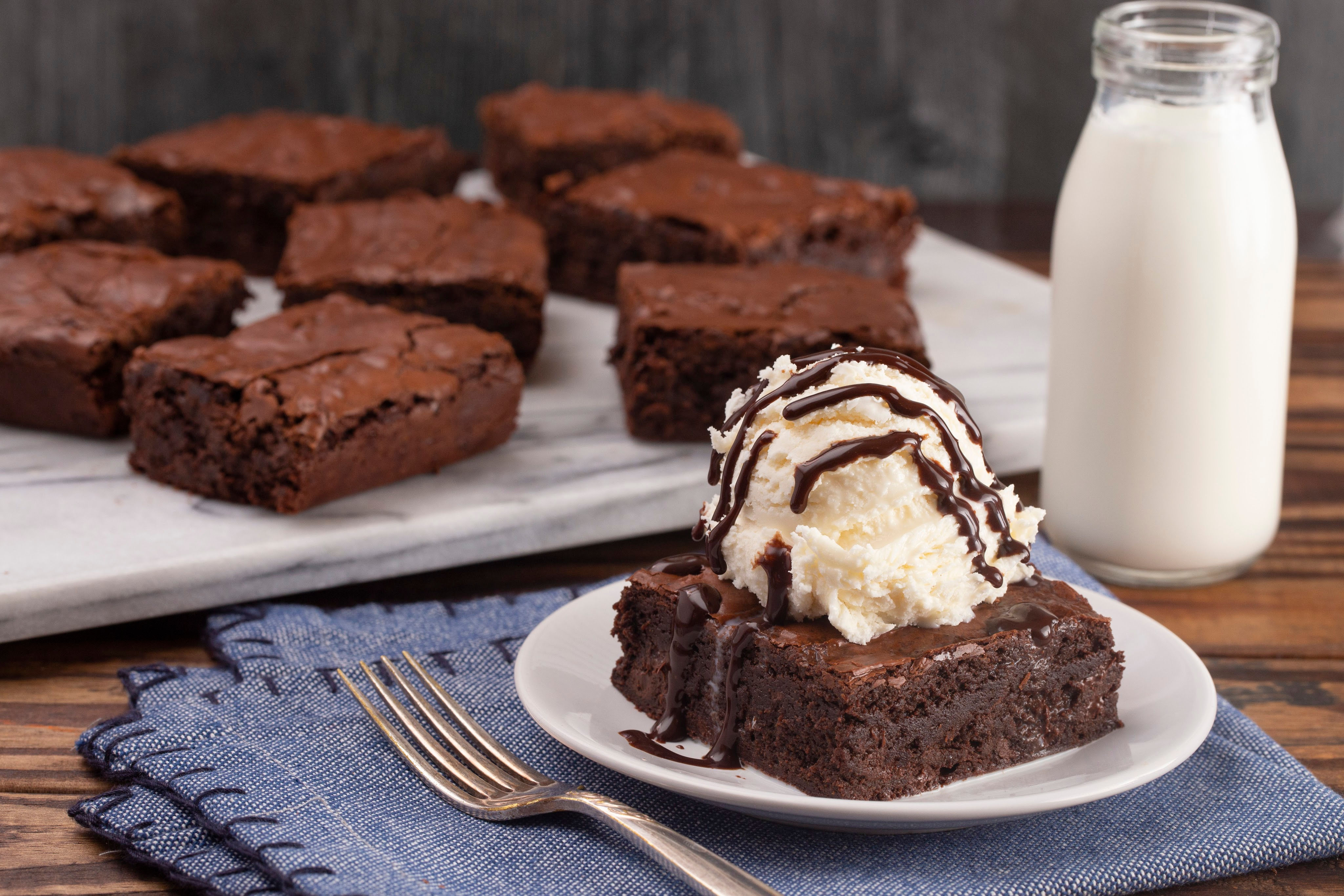 ---
Lemon squares.
This delectable treat falls under the traditional realm as far as simple desserts are concerned.  Always well received, these Lemon Squares will finish dessert off on a high note.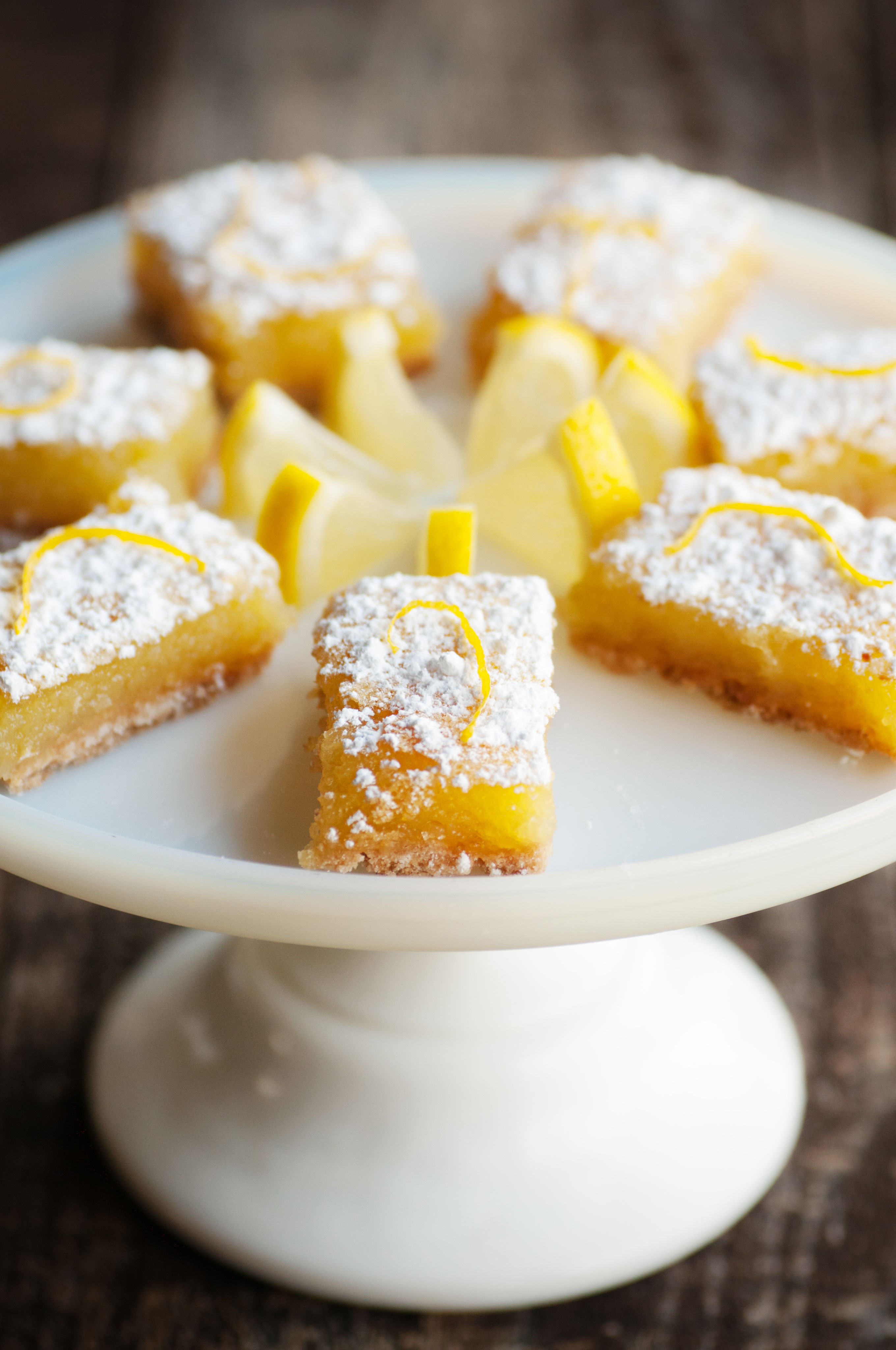 Lemon Squares
1 1/2 cup flour
1/2 cup brown sugar
1/2 butter
Mix together and pat into a 9 x 13 pan.  Bake at 275 degrees for 10 minutes.
Beat together filling:
2 eggs
1 cup sugar
1 1/2 cups coconut
1 cup nuts
2 Tablespoons flour
1/2 teaspoon baking powder
1/4 teaspoon baking soda
1/4 teaspoon salt
1/2 teaspoon vanilla
Spread on top of baked crust.  Bake 20 minutes at 325 degrees.  While warm, top with:
1 cup confectioners (10X) sugar
1 Tablespoon melted butter
Juice of 1 large lemon
Cool and cut into squares.
---
Banana pudding with condensed milk.
Bring on the banana pudding.  This southern classic deserves a spot on the dessert menu.  The skill level required is minimal with delicious results.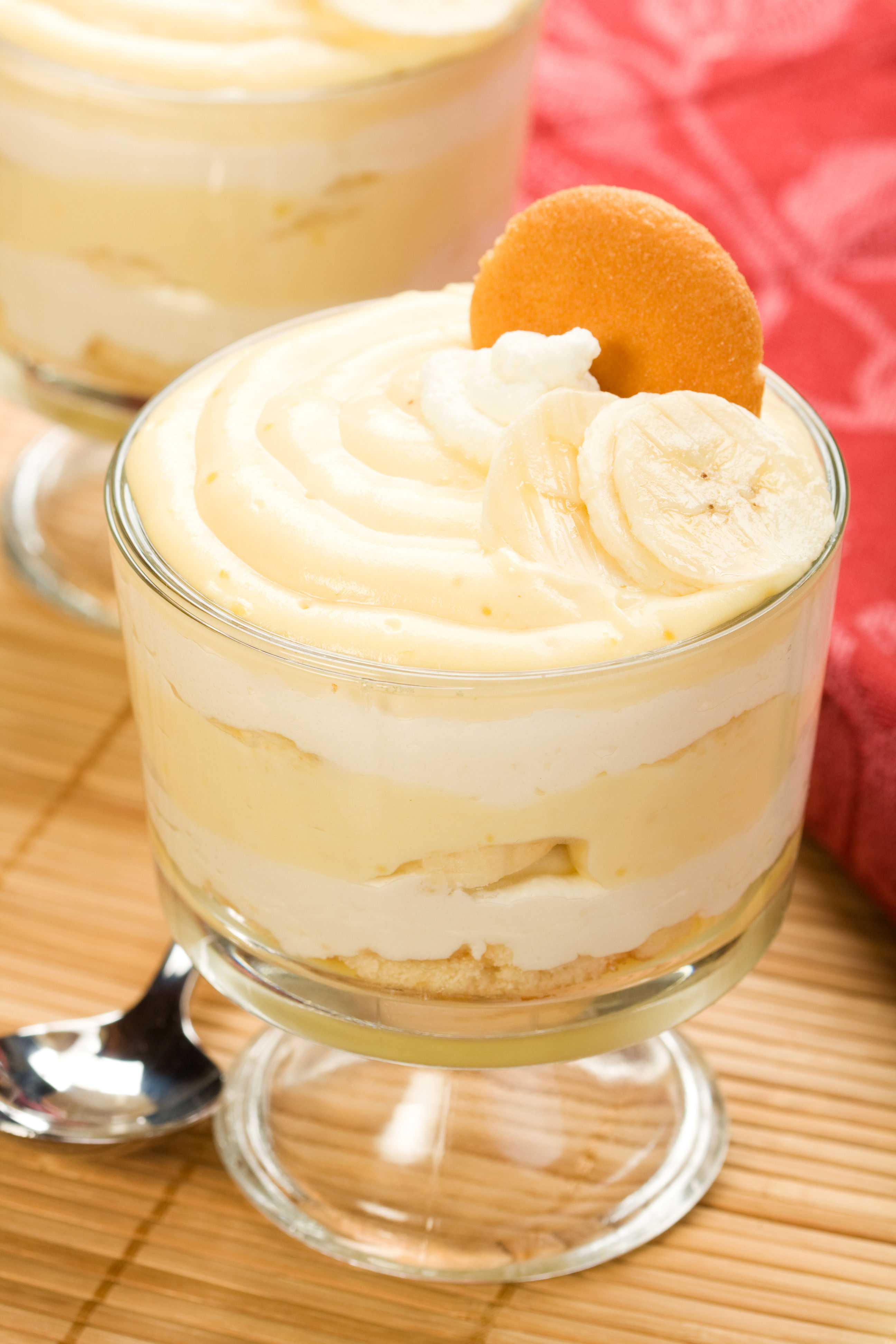 Banana Pudding with Condensed Milk Recipe
3 cups milk
2  (5.1 oz)  boxes instant vanilla pudding mix
1 can condensed milk
12 oz. whipped topping
1 box vanilla wafers
5 bananas
Mix pudding and milk until thick.  Add condensed milk and Cool Whip.  Then layer cookies, bananas, and pudding.
The last time we made individual
banana pudding desserts, we used disposable punch cups.
---
Mini cheesecake recipe.
Long associated with special occasions, cheesecakes are almost royalty in the world of desserts.  Surprisingly easy to make, you can transform them into a little work of art with a variety of toppings.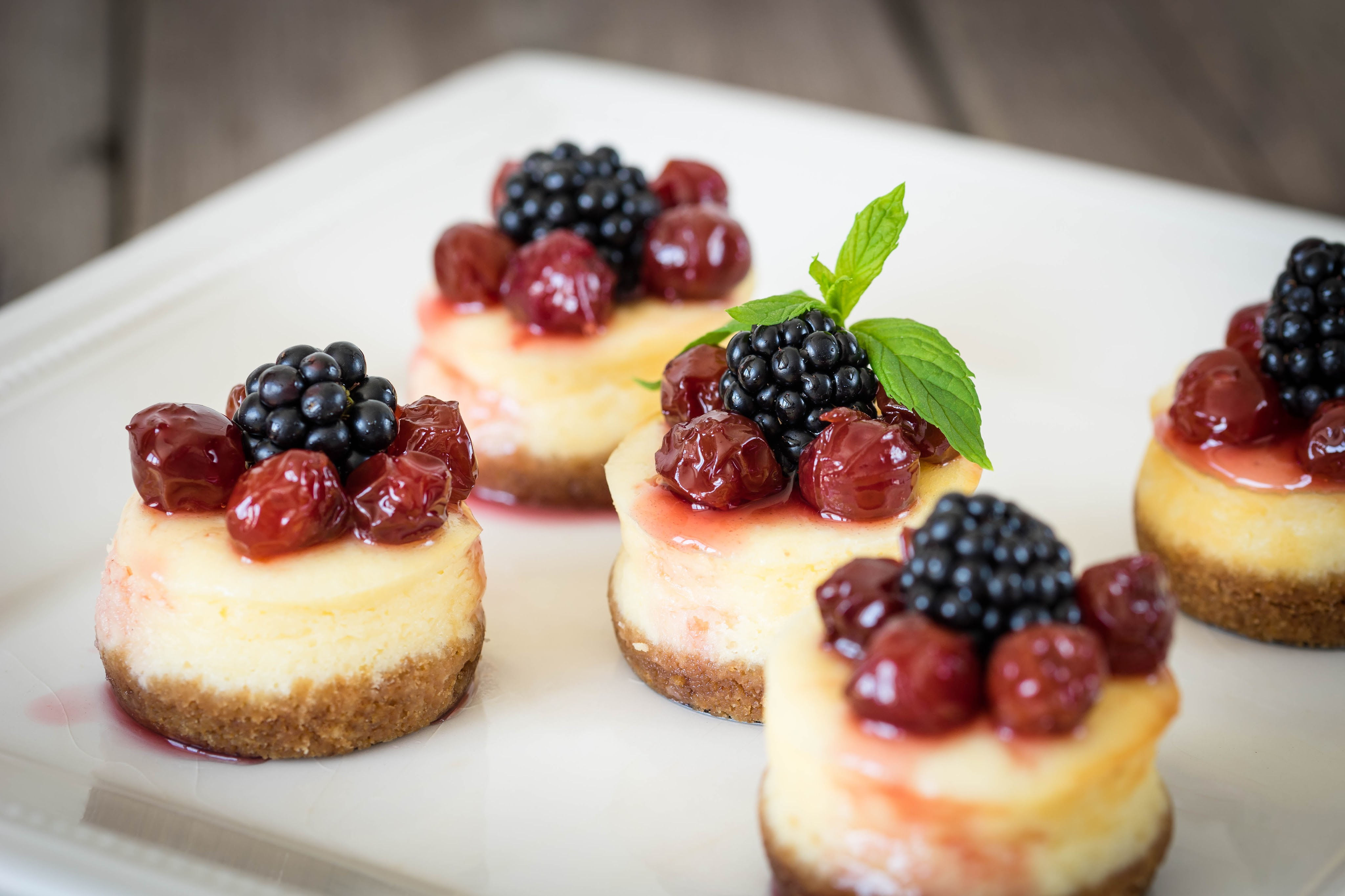 Graham Cracker Crust
2 cups graham cracker crumbs
6 tablespoons granulated sugar
7 tablespoons unsalted butter (melted)
Preheat oven to 325 degrees.  If desired, line two cupcake pans with liners.  In a bowl, stir together the graham cracker crumbs and sugar.  Add the melted butter and mix until all crumbs are moistened.  Firmly press the crumb mixture (about 2-3 teaspoons) into bottom of cupcake pans.  Bake for 5 minutes.
Cheesecake Filling
32 oz cream cheese (softened)
2/3 cup sour cream
1 cup granulated sugar
2 teaspoons vanilla extract
4 large eggs
can of cherry pie filling
Mix the cream cheese and sour cream together until smooth.  Add the sugar and vanilla extract until completely combined.  Mix in the eggs (one at a time).  Evenly divide batter into cupcake pans.  Bake at 325 degrees for approximately 17-20 minutes until the tops of the cheesecakes are set.  Allow to cool.  Remove each cheesecake and place in an airtight container in the refrigerator to chill completely.  Top with cherry pie filling.
---
Pecan pie Karo Syrup.
Almost all desserts can be made in a smaller version for parties.  Rich in taste, these pecan pies made with Karo Syrup are just the right size to be eaten with the fingers.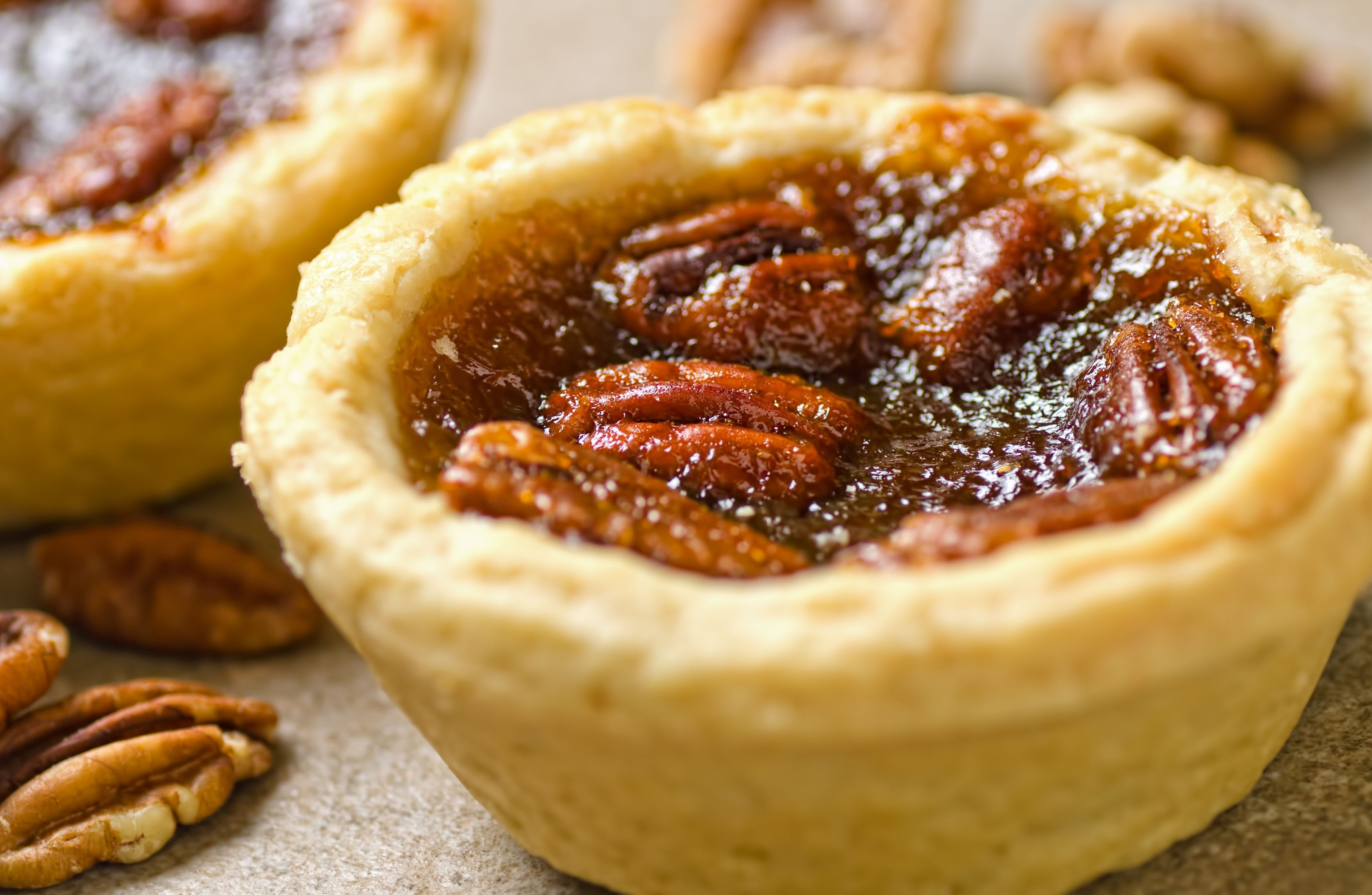 Pecan Pie with Karo Syrup Recipe
2 pie crusts
1 1/2 cup sugar
1 stick butter
1 1/2 cup light Karo Syrup
6 eggs
2 cups pecans
Preheat oven to 350 degrees.  Roll out the pie crusts on a lightly floured surface.  Using a 3-inch cookie cutter, cut dough into small circles.  Place pieces of dough into the bottom of a muffin pan.  Make sure dough comes up the sides to form mini crusts.  Refrigerate while making the filling.  In a mixing bowl, mix sugar, butter, Karo Syrup, and eggs.  Stir in pecans.  Place about 1 tablespoonful of filling into each mini pie crust  Bake for approximately 25 minutes or until filling is set.  Remove from oven and cool for 10 minutes.  Carefully remove each mini pie and place on wire rack to cool completely.

Strawberry Desserts
Strawberry shortcake easy.
These strawberry shortcakes are the definition of simple desserts.  Store-bought cakes filled with strawberries and topped with whipped topping.  Now what could be easier than that?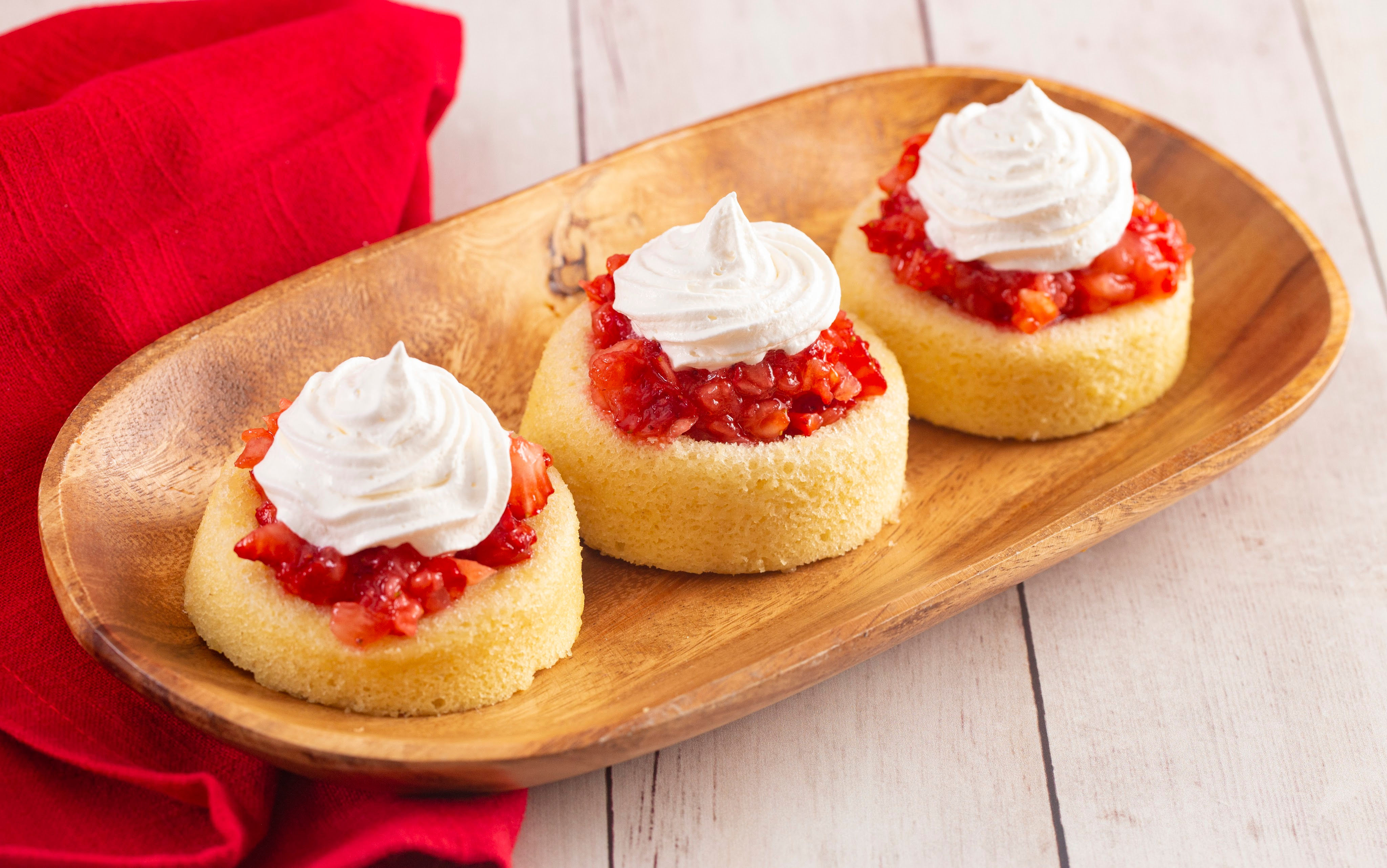 ---
Strawberry pie.
The relatively simple effort required to produce this delicious strawberry pie is undeniable.  You can always count on fresh strawberries to make simple desserts look festive and delicious.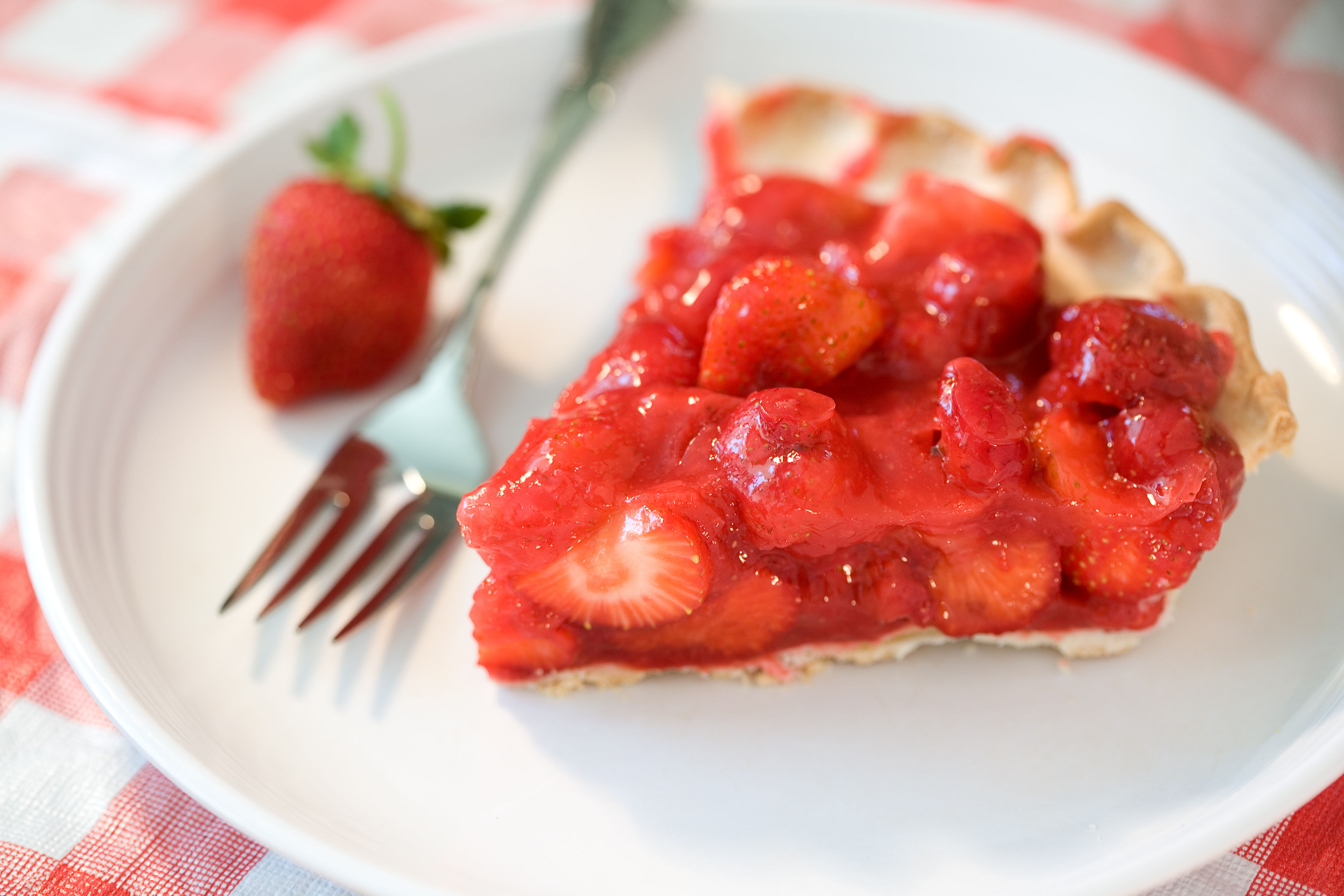 Strawberry Pie Recipe
1 cup sugar
1 cup water
3 tablespoons cornstarch
3 tablespoons strawberry gelatin
1 teaspoon red food coloring
1 pint fresh strawberries
Mix sugar, cold water, and cornstarch.  In a small saucepan, simmer until thickened over low heat.  Set off stove.  Stir in gelatin and food coloring.  Cool.  Add strawberries and pour into baked pie crust.
---
Strawberry ice cream recipe.
Serve strawberry ice cream for an informal, simple dessert.  Refreshing and delicious, it's the perfect treat for guests of all ages.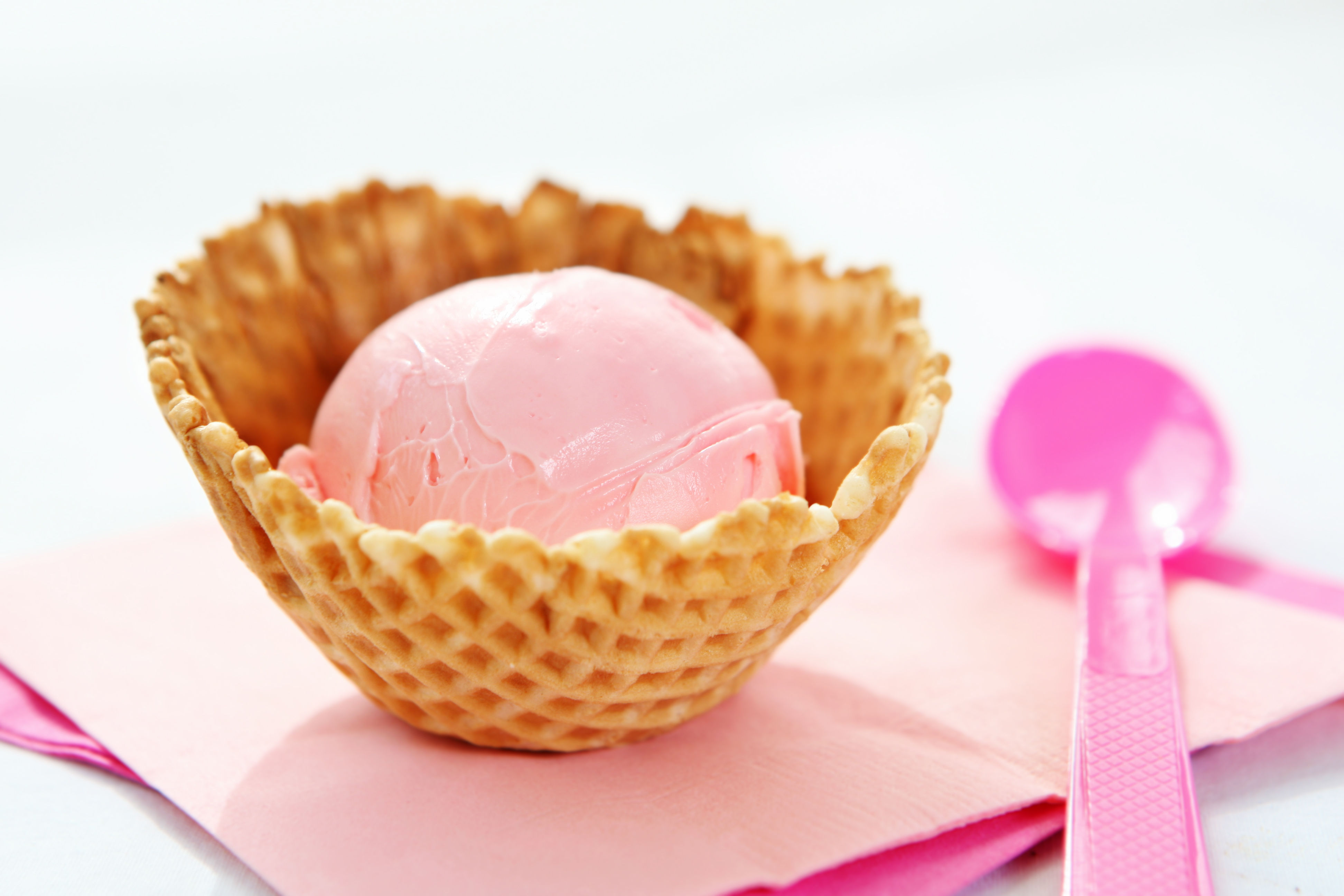 ---
You might also like: