Champagne Bubble Candy
Wedding Favors
With champagne bubble candy wedding favors, you can toast each of your guests with a cork popping candy.  The champagne flavored jelly (white grapes) center has a taste of the bubbly covered by a crunchy candy.  These candies contain absolutely no alcohol.  Champagne and special occasions go hand in hand, so tie it all together with a wedding favor that creates a wow reaction from all your guests.  
The very idea of champagne brings to mind a special occasion, so bring that bubbly feeling to the wedding favor presentation.  Guests love things that are bubbling over with romance, and they appreciate a creative approach to make an otherwise normal wedding favor just a little bit more special.  Cheers to candy wedding favors. 
Champagne bubble candy ideas start here. . .
Bubbling over with elegance.
Let the celebration begin.  Sophisticated candy such as this deserves to be seen.  Presented in a clear container, the beauty of the candy shines through.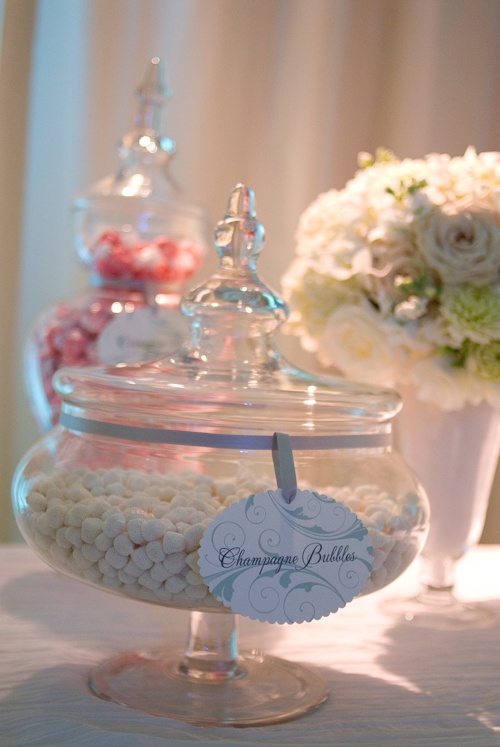 ---
Bubbling over with romance.
This wedding favor display is pretty and peaceful.  The inspiration comes from soft, pastel tones and romantic details that support each other beautifully.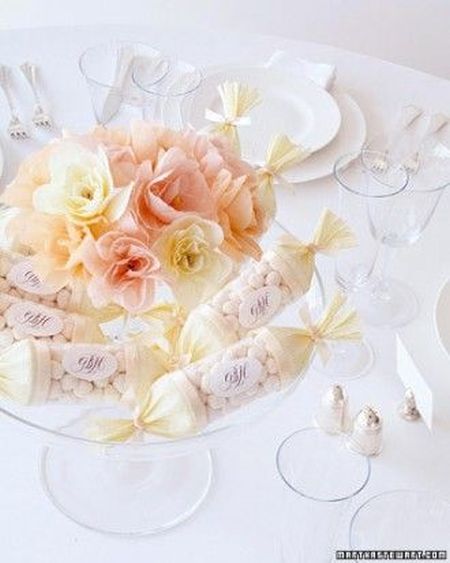 Photo courtesy of Jonathan Kantor
---
Bubbling over with sophistication. 
For upscale appeal, add a little bubbly.  Champagne bubble candies are a beautiful addition to a candy buffet, but especially breathtaking on this all white bar.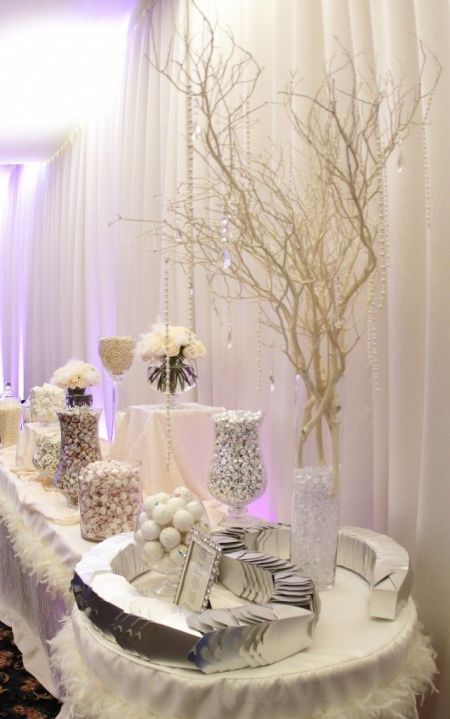 ---
Bubbling over with choices.
It is fun to mix a variety of candies and use clear vessels to tie them together creatively.  Symmetry and balance keep it from becoming too complicated.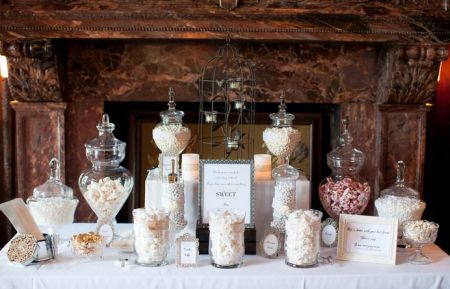 Photo courtesy of Lyndsay London Photography
---
Creative filler.
Champagne bubble candy adds a sparkling touch to this lollipop display.  The white candies add support for the lollipops while also providing a neutral background to allow the color to stand out.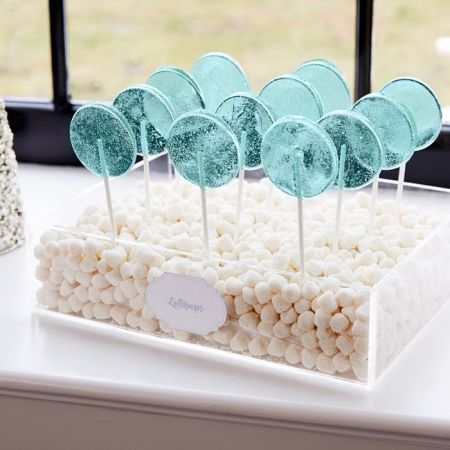 Photo courtesy of Johnny Miller

---
Bubbling over.
Champagne has become the drink of special occasions.  And when the occasion is really special, what better pairing than champagne and champagne bubbles.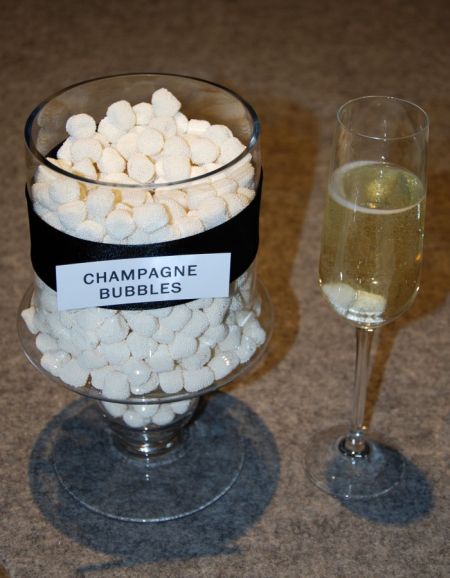 ---
It's in the bag.
A sweet surprise is placed at each setting awaiting guests.  Personalized bags are an easy and affordable way to enhance your favors and tablescape.  Select from a variety of designs and colors to match any wedding theme.  Consider using glassine lined bags as they are moisture resistant and ideal for candies.  Great things do come in small packages.

Photo courtesy of Kristy N Hogan
---
Sweet way to toast.
Toast your big day with champagne filled flutes, champagne bubble candy that is.  Whether simple plastic or fine crystal, guests will drink in these tokens of appreciation.


---
Other Party Animals Also Liked: