Surprise 50th Birthday Party Ideas
Surprise 50th birthday party ideas!  If ever there was a time to pull out all the stops, it's when planning a milestone birthday party.  And when that celebration turns into a surprise, well that's next level.  Make it a point to consider whether or not your honoree would appreciate the element of surprise and all the attention it brings.  Once you have decided that a surprise party is an epic idea, do it up right.
Surprise 50th Birthday Party Ideas
Looking for creative ways to celebrate a milestone birthday that are top secret?  There is nothing more fun than pulling off the surprise party of a lifetime.  There's no need to go it alone, we are happy to share our secrets.  Take a look at the surprise 50th birthday party ideas here that are so unique, you just might want to try them yourself.
Surprise 50th birthday invitations.    
Get guests excited from the minute the invitation arrives.  And when the invitation is full of style and personal details, it will certainly get the attention it deserves.  Take a look at the 50th party invitations below that make it clear that a surprise birthday party is in store for someone special. 
Surprise 50th birthday invitations for men. 
Funny surprise 50th birthday party invitations.
Another way to make your 50th surprise party invitations stand out is with humor.  The closer the message hits the personality of the guest of honor, the funnier it is for everyone. 
Surprise 50th destination birthday.
A birthday invitation is about so much more than where and when.  This boarding pass invitation is the perfect example of honoring the occasion and providing needed information.  When planning a birthday party that involves travel, send invitations out early enough that it becomes a "Save The Date" reminder for the guests to book their flights.  As destination parties have become more and more popular, the over 50 crowd will more than welcome the opportunity for a get-away.
Surprise birthday party places.
Early in the party planning the location of the celebration must be determined.  The first consideration should be what the honoree would enjoy most and is logistically doable for the majority of the guests.  Whether your honoree would prefer an at home celebration or a favorite restaurant, there is no right or wrong answer.
Home...traditional birthday party, game night, movie night, luau, etc.
Venue...restaurant, country club, church..
Destination celebration..
Concert or theatre..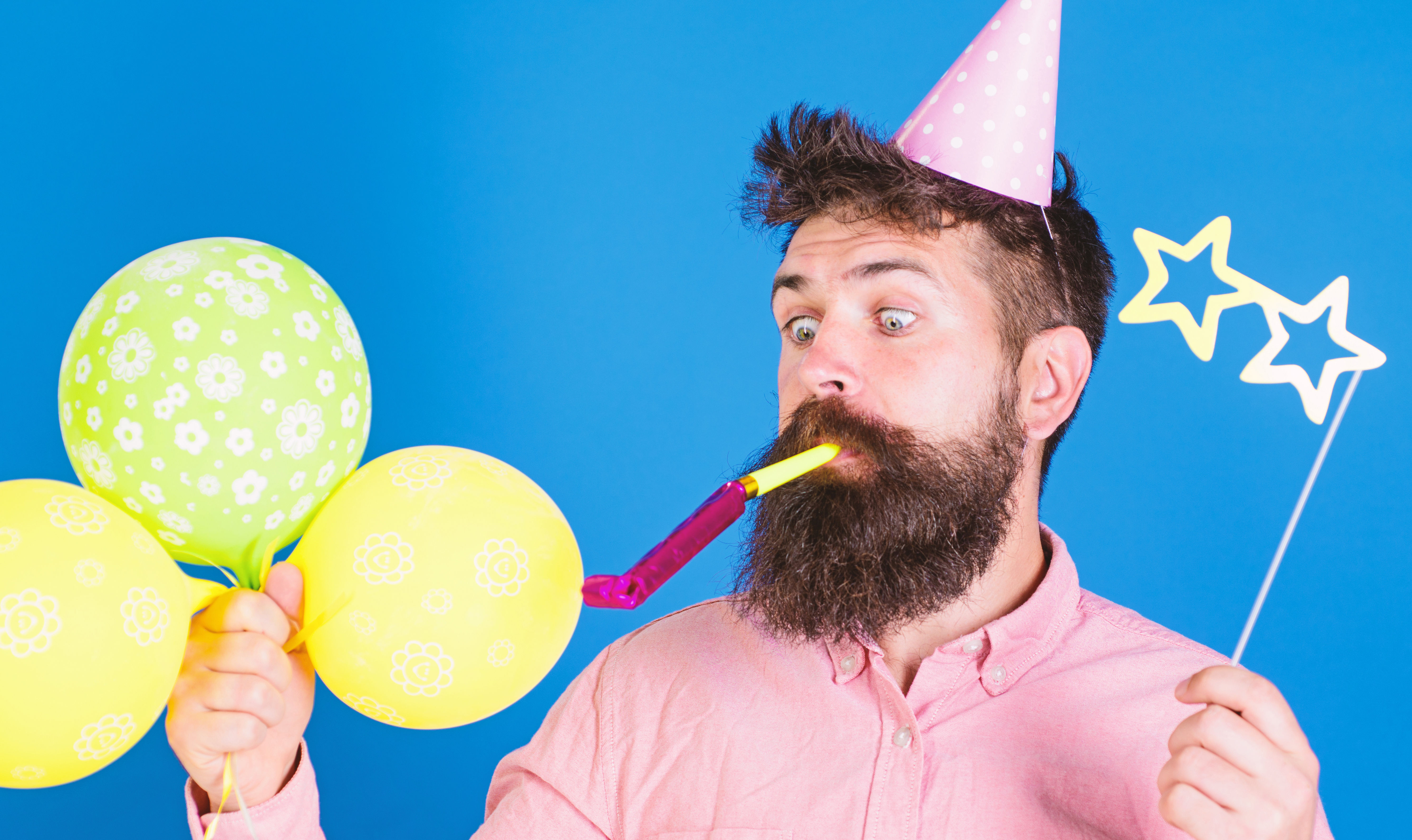 Surprise birthday party plan.
It would be a shame to go to all the trouble of planning a
surprise 50th birthday party and not make the Surprise moment epic.
This is where secrecy and scheming come into your
surprise 50th birthday party ideas... 
Shhh...how to get the guest of honor to the party and keep it a surprise?  Enlist the help of a friend to plan an outing and keep the honoree away until the appropriate time.  Plan a secret knock on the door when they arrive and agree that the honoree will walk through the door first.  Otherwise, your friend will get the Surprise greeting lol.
Shhh...how to gather guests together to jump out at the same time and make it an epic surprise?  Guests should arrive at the time listed on the invitation (adjust the arrival of the guest of honor to show up 20 minutes or so after the guests).  Put someone in charge of guiding the guests to their hiding places.  Pass out noise makers, party hats, and balloons to make the big Surprise moment all it can be.

Ideas for a 50th surprise birthday party.
Plan the big surprise moment!!! 
The party is over and all your surprise 50th birthday party ideas were a huge success.
What do you have to show for it?  Capture all the surprises and fun in photographs.
Whether you choose to appoint a friend or hire a professional photographer,
the memories of this epic event will last forever. 

Light it up.
When the birthday person comes in, turn on the lights.  With the flip of a switch, your Honoree becomes the all important.  Many decorators rely on decorative lights to establish a festive mood, partly because they are easy to use and inexpensive.  So, amp up the fun and add lights to your 50th surprise birthday party decorations.  It's worth the effort.
Party hats.
Put your party hat on and get ready to party!  These festive party hats are the perfect accessory to signal a 50th birthday blow-out.  Not only are they great fun for the guests to wear, but they also make ideal props for photographs.
You'll be surprised at how much personalization ups your
50th birthday party ideas.  Take a look, it's amazing...
Noise makers.
The arrival of the guest of honor is arguably the most important part of your surprise 50th birthday party ideas.  And because it is so anticipated, it's the perfect opportunity to escalate the celebratory experience.  These noise makers are guaranteed to heighten the party atmosphere and make enough noise to let their presence be known.
Balloons.
Lift up the Honoree with a custom photo balloon that lets everyone know who is turning 50.  Whether you choose to highlight the honoree at different ages or throw in a funny photo, you've got 50 years of memories from which to choose.  Enhance your surprise 50th birthday party ideas by floating bouquets throughout the party space.  Feature a favorite custom balloon and fill in with solid colors to stretch the budget.
Welcome poster.
We ran across these gallery quality posters and thought they were a great way to say Happy Birthday.  The message is clearly stated...someone is having a birthday, it's the Big 5-0, and it's a surprise.  Available in different sizes, the fun, modern design makes them a perfect photo opt as well.
Think 50 and keep the surprises coming...
Just when the guest of honor thinks they have seen it all,
keep surprise 50th birthday party ideas coming!
Bring in a surprise guest...a friend or relative that the honoree hasn't seen in a while.
Check something off their bucket list or provide a bucket, so that guests can contribute their own funny suggestions.  Have the honoree read them aloud.
Surprise the honoree with tickets to a concert or sporting event.
Catch the honoree by surprise with an unexpected gift.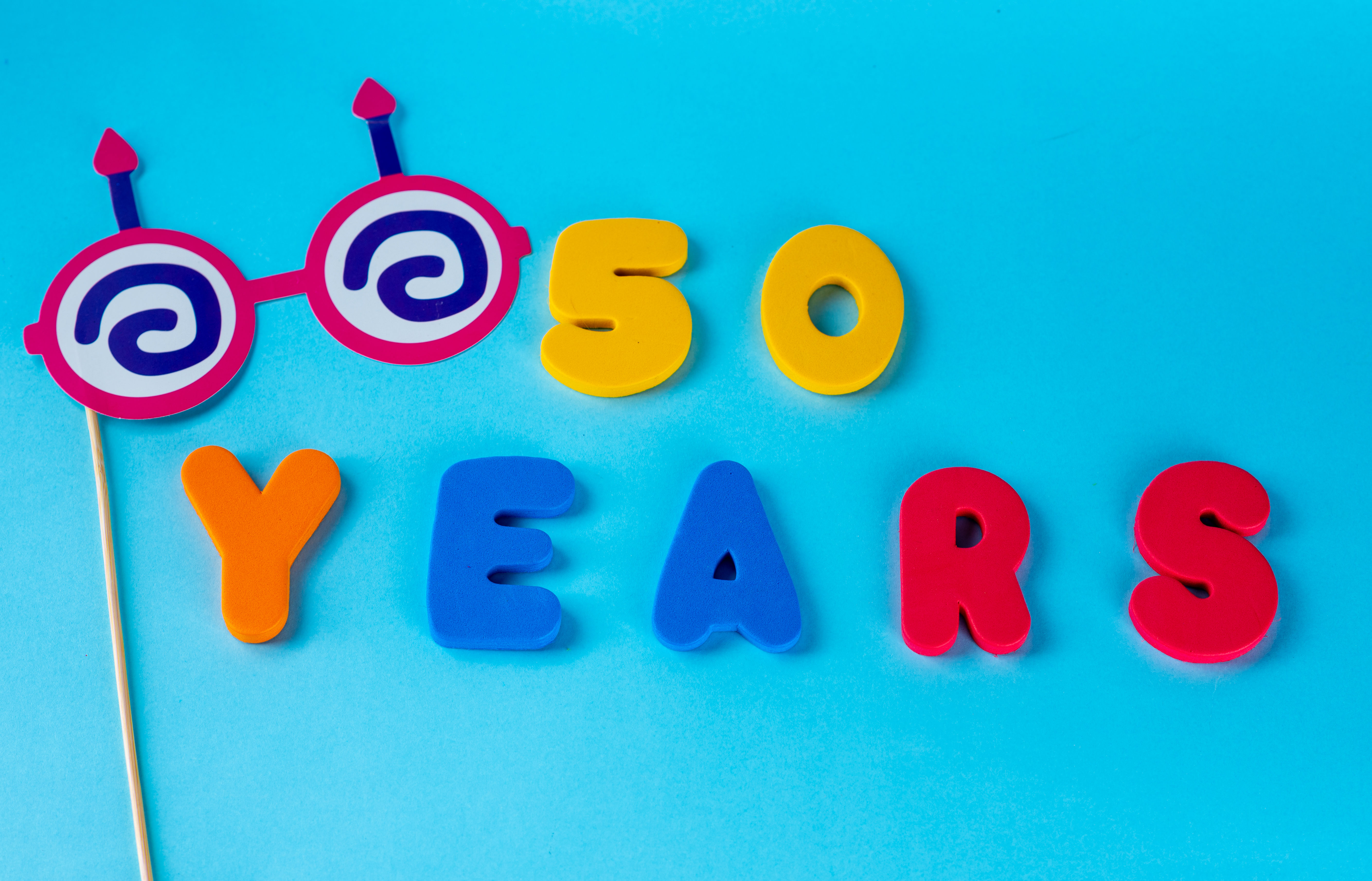 Surprise the honoree and honor a milestone birthday at the same time!  More of a celebration of the person than a roast, reveal 50 funny or bizarre things that make the honoree special.  Remember...it's all about 50.
50 things he or she has accomplished, i.e., the dual talent of laughing and wetting oneself.
50 things you never knew about the honoree, i.e., only looks in mirrors without glasses.
50 things that we love about you, i.e., the way you let the grandkids win every time.
50 things for 50 days, i.e., a small gift presented each day leading up the big 5-0.  
My how you've changed...
it's only been 5 decades, 600 months,
2,607 weeks or 18,263 days.
Surprise the honoree with a photo for each decade.  Choose pictures that best represent 50 years...a baby picture, favorite childhood photo, graduation, new mom or dad photo, along with a recent photograph.  Take a look at these frames that make it easy to create the collage of a lifetime...
---
Other Party Animals Also Liked: